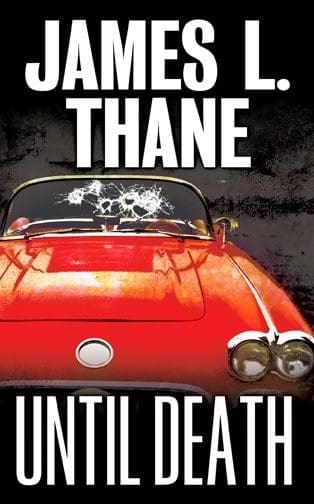 In a well written and skillfully rendered police procedural James Thane fulfills the promise of his first book, "No Place to Die".  The compelling characters that we met in his first novel return and remain as vivid and fascinating as ever.  Sean, a police detective, is still recovering from his wife's death.  He is consumed by his work and his grief.  His partner Maggie, not long divorced, is in a new relationship that she is very conflicted about.  Both cops are private people and how they cope with their respective problems while maintaining a healthy working relationship makes for a dynamic reading experience.
The story concerns a date book that is lost by a female "escort".  Gina Gallagher is a personal trainer by day and a high class hooker by night.  When the men in her date book start showing up dead and threats are made to her, then Sean and Maggie start a hunt that is a race against time.
Gina is portrayed in a realistic and yet sympathetic manner.  The story ramps up quickly and becomes a page turner in the best sense.
We are presented with a twisted skein of false clues, unreliable witnesses and motives galore.
The novel is set in Scottsdale, Arizona and makes full use of this unique location.  Thane gives us a palpable feel for the place by using real locales.  We get a true sense of both the city's shape, it's people and it's life.
Any readers who like Michael Connelly and the tense urban dramas he portrays will find this book a terrific read.
A Shadow Review
Steve Shadow Schwartz
For further reading in a similar vein try:
PENANCE by Daniel O'Shea