While Barbara Peters, owner of The Poisoned Pen, welcomed viewers to the recent virtual event, Naomi Hirahara stepped in as guest host for Michelle Gagnon, author of Killing Me. There are signed copies of Gagnon's thriller available in the Webstore. https://bit.ly/3BGxE68
Here's the summary of Killing Me.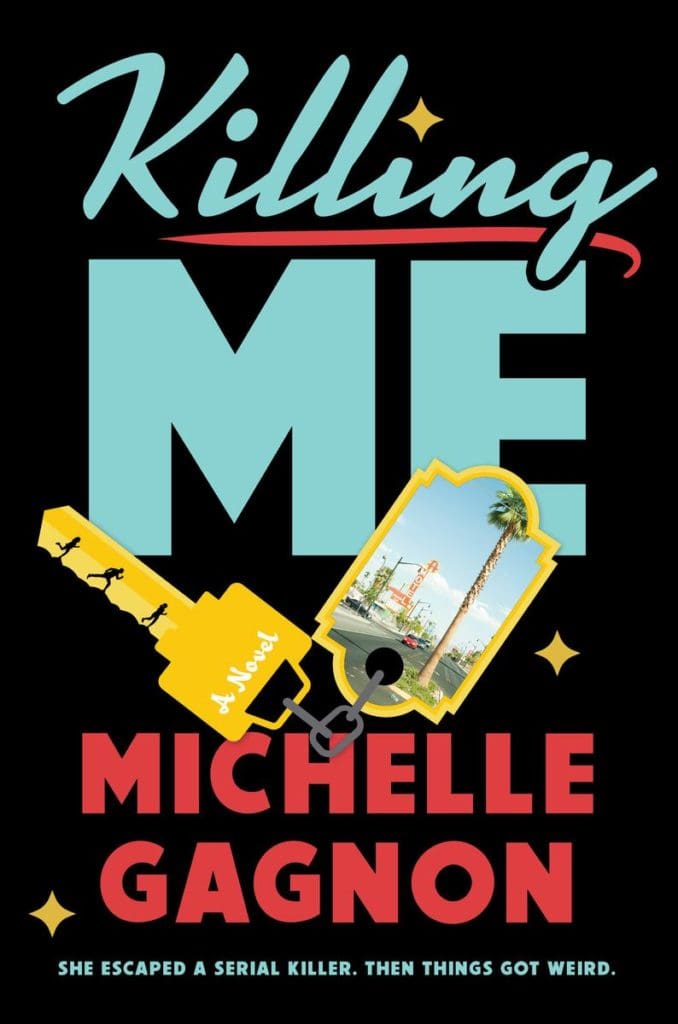 A LibraryReads Pick

Utterly original and wildly entertaining, Killing Me is a laugh-loud-loud thriller with a protagonist whose life is a total mess.
She escaped a serial killer. Then things got weird.
Amber Jamison can't believe she's about to become the latest victim of a serial killer. She's savvy and street smart, so when she gets pushed into, of all things, a white windowless van, she is more angry than afraid. Things get even weirder when she's miraculously saved by a mysterious woman . . . who promptly disappears. Who was she? And why is she hunting serial killers?
You'd think escaping one psychopath would be enough, but Amber's problems are just beginning. Her close call has law enforcement circling a past she's tried to outrun. She's forced to flee across the country, ending up at a seedy motel in Las Vegas with a noir-obsessed manager and a sex worker as her unlikely companions . . . and danger right behind. She's landed in the cross hairs of the world's most prolific killer, caught up in a deadly game that's been going on for years. To survive, she is forced to dust off her old playbook and partner with someone she can't trust. The odds are against her, but sometimes you just have to roll the dice.
---
Michelle Gagnon writes thrillers for teens and adults. A former modern dancer, dog walker, bartender, freelance journalist, personal trainer, and model, she's currently pursuing a master's degree in clinical psychology. She lives in Los Angeles with her family and way too many dogs.
---
Enjoy the conversation with Michelle Gagnon.