J.C. Cervantes recently appeared at The Poisoned Pen to discuss her Hot Book of the Week, The Enchanted Hacienda. Guest host Alexandra Bracken interviewed Cervantes. You can order a signed copy of The Enchanted Hacienda through the Webstore. https://bit.ly/3oaPVFJ
Here's the description of The Enchanted Hacienda.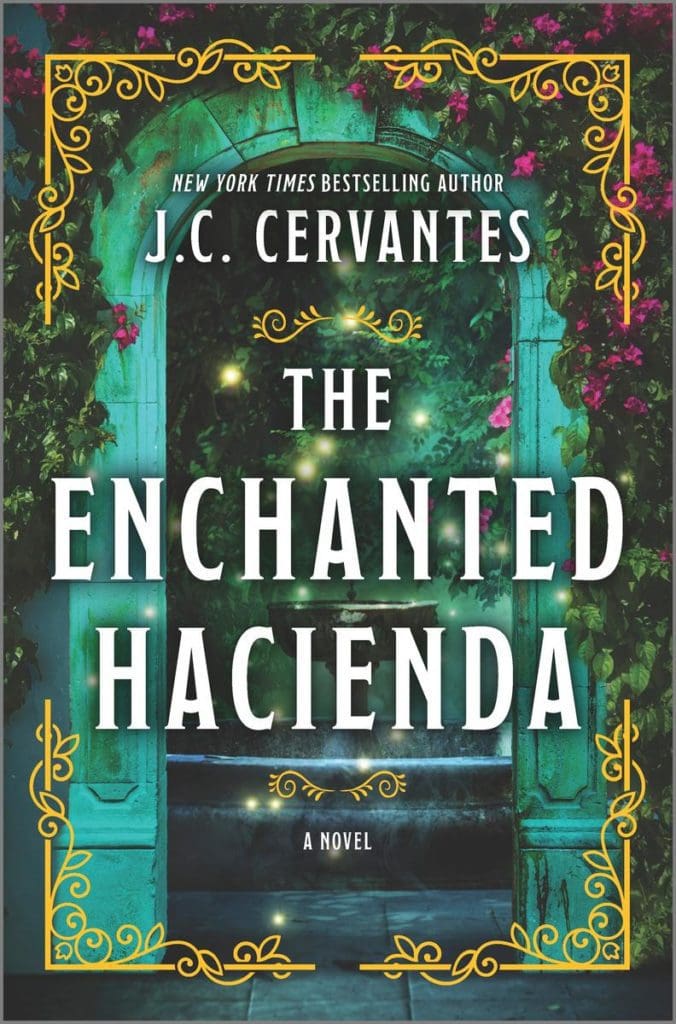 From the New York Times bestselling author, J.C. Cervantes, THE ENCHANTED HACIENDA introduces us to the magical Estrada family.
"This is a contemporary coming-of-age story, with a sprinkling of magic, that's one of my most anticipated reads of the year." —Emily Henry, #1 New York Times bestselling author, in Elle Magazine
"The warmth and humor of The Enchanted Hacienda immediately cast a spell over me."
—Katy Hays, New York Times bestselling author of The Cloisters
When Harlow Estrada is abruptly fired from her dream job and her boyfriend proves to be a jerk, her world turns upside down. She flees New York City to the one place she can always call home—the enchanted Hacienda Estrada.
The Estrada family farm in Mexico houses an abundance of charmed flowers cultivated by Harlow's mother, sisters, aunt, and cousins. By harnessing the magic in these flowers, they can heal hearts, erase memories, interpret dreams—but not Harlow. So when her mother and aunt give her a special task involving the family's magic, she panics. How can she rise to the occasion when she is magicless? But maybe it's not magic she's missing, but belief in herself. When she finally embraces her unique gifts and opens her heart to a handsome stranger, she discovers she's far more powerful than she imagined.
With unforeseen twists, romance, and a heavy sprinkle of magic, The Enchanted Hacienda is a captivating coming-of-age debut exploring identity, unconditional family love, and uncovering the magic within us all.
---
J.C. Cervantes is a New York Times bestselling author of books for children and young adults. Her books have appeared on national lists, including the American Booksellers Association New Voices, Barnes and Noble's Best Young Reader Books, as well as Amazon's Best Books of the Month. She has earned multiple awards and recognitions, most recently the 2021 New Mexico Land of Enchantment Readers' Choice Award.
---
Enjoy J.C. Cervantes conversation with Alex Bracken.