Barbara Peters, owner of The Poisoned Pen, and author Linwood Barclay talked about Canadian authors for a while as they kicked off the recent author event. Barclay appeared to talk about his latest book, The Lie Maker. You can order copies of The Lie Maker through the Webstore. https://bit.ly/3oi7aVA
Here's the description of The Like Maker.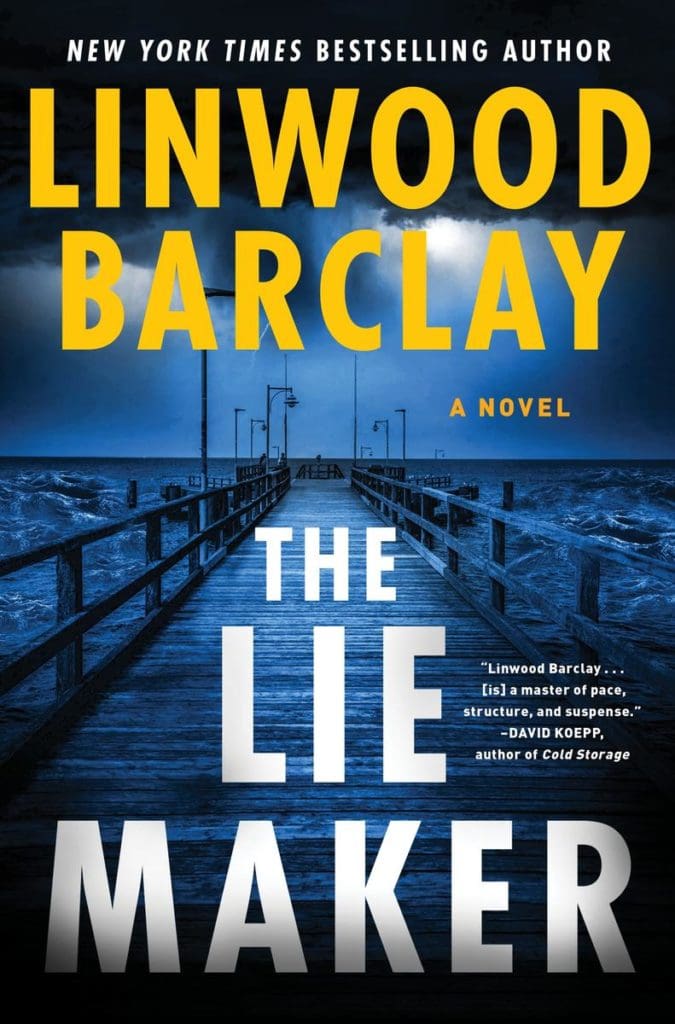 In this twisty, fast-paced thriller from the New York Times bestselling author of Find You First and Take Your Breath Away, a man desperately tries to track down his father—who was taken into witness protection years ago—before his enemies can get to him.
Your dad's not a good person. Your dad killed people, son.
These are some of the last words Jack Givins' father spoke to him before he was whisked away by witness protection, leaving Jack and his mother to pick up the shattered pieces of their lives as best they could.
Years later, Jack is a grown man with problems of his own. He's a talented but struggling author, barely scraping by on the royalties from his moderately successful first book. So when the U.S. Marshals approach him with a lucrative opportunity, he's in no position to turn them down. They're recruiting writers like Jack to create false histories for people in witness protection—people like Jack's father.
The coincidence is astonishing to Jack at first, but he soon realizes this may be a chance to find his dad. Only there's one problem—Jack's father hasn't made contact with his handlers recently, and they have no idea where he is. He could be in serious danger, and Jack may be the only one who can find him.
But how will he find a man he's never truly known? A man who has done terrible things in his lifetime and made some deadly enemies in the process—enemies who wouldn't think twice about using his own son against him.
---
Linwood Barclay is the New York Times bestselling author of twenty previous novels, and two thrillers for children. His books have been translated into more than two dozen languages. He wrote the screenplay adaptation for his novel Never Saw it Coming and his book The Accident has been made into a TV series in France. His novel No Time for Goodbye was a global bestseller. A native of Connecticut, he now lives in Toronto with his wife, Neetha.
---
This is a fascinating discussion with Linwood Barclay. Enjoy!