Patrick Millikin's conversation with authors at The Poisoned Pen often cover music as well as the book itself. It's appropriate for his discussion with David Swinson. Swinson is the author of Sweet Thing. Signed copies of the book are available through the Webstore. https://bit.ly/49JHBzG
Here's the description of Sweet Thing.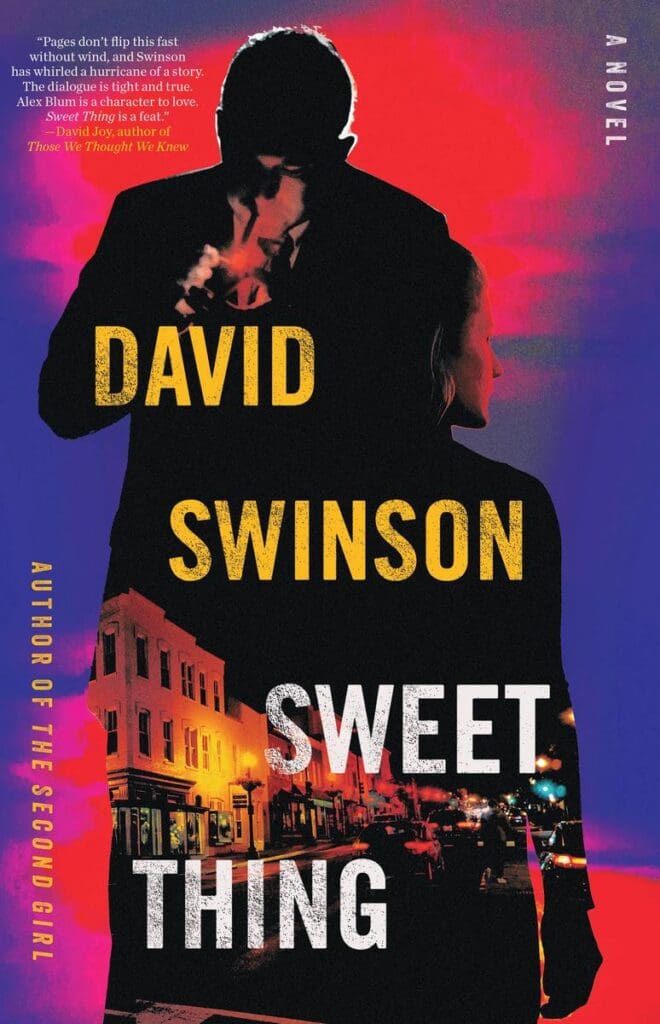 In this DC-set standalone from "one of the best dialogue hounds in the business" (New York Times Book Review), Homicide Detective Alex Blum must answer a terrible question: 'how far would you go to love the wrong woman?'
In a red brick house on a tree-lined street, DC homicide detective Alex Blum stares at the bullet-pocked body of Chris Doyle. As he roots around for evidence, he finds an old polaroid: the decedent, arm in arm with Arthur Holland, Blum's informant from years ago when he worked at the Narcotics branch.
But Arthur has been missing for days. Blum's only source: Arthur's girl, Celeste—beautiful, seductive, and tragic—whom he can't get out of his head. Blum is drawn to her and feels compelled to save her from Arthur's underworld. As the investigation ticks on and dead bodies domino, Blum, unearths clues with damning implications for Celeste. Swallowed by desire, Blum's single misstep sends him tunnelling down a rabbit hole of transgression. He may soon find the only way out is down below.
Set in 1999, Swinson, a former DC cop, offers a look back at a rougher, grittier, bygone DC replete with seedy strip clubs, pagers beeping, and Y2K anxiety. It's here we're taken inside sting operations, fluorescent-tinged interrogation chambers, and rooms that have seen irreversible mistakes. At once authentic, gritty, tragic, and profound, SWEET THING asks how far can you fall when the world teeters on the edge?
---
David Swinson is a retired police detective from the Metropolitan Police Department in Washington, DC, having been assigned to Major Crimes. Swinson is the author of the critically acclaimed Frank Marr Trilogy – The Second Girl, Crime Song and Trigger, and the standalone City on the Edge. He lives in Northern Virginia.
---
If you think of Swinson as a police detective, you'll be surprised at this conversation. Enjoy!