If you are a fan of Clanlands by Sam Heughan and Graham McTavish, you might want to accompany them to New Zealand in this week's Hot Book of the Week at The Poisoned Pen. Clanlands in New Zealand is subtitled "Kiwis, Kilts, and an Adventure Down Under". The Pen's copies, available through the Webstore, are signed by Heughan, McTavish, and Diana Gabaldon. https://bit.ly/3QDHsVu
Here's the description of Clanlands in New Zealand.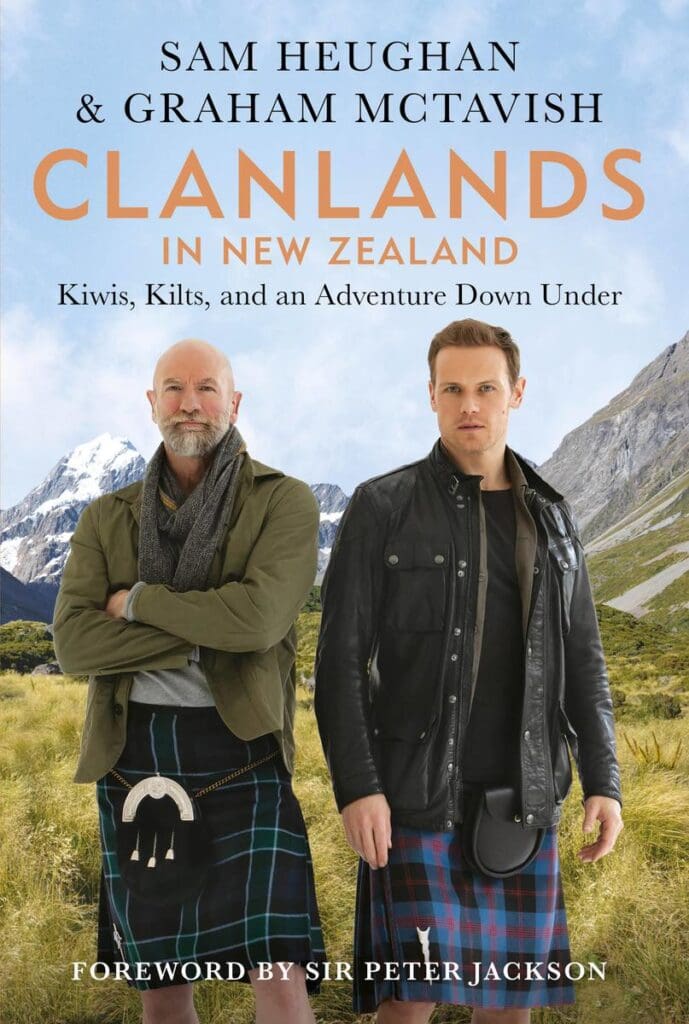 With a forward by Sir Peter Jackson.
Buckle up, grab a dram, and get ready for another unforgettable wild ride.
?
They're back! Stars of? Outlander, Sam Heughan and Graham McTavish are no strangers to the rugged beauty of Scotland. But this time they're setting their sights on a new horizon: New Zealand.
?
Join our intrepid Scotsmen on their latest epic adventure across The? Land of the Long White Cloud in this thrilling follow-up to?Clanlands. Setting out to explore a country that Graham calls home, and that Sam has longed to visit, these sturdy friends immerse themselves in all that New Zealand has to offer: stunning landscapes, rich history, world-class food and drink, and – much to Graham's mounting anxiety and Sam's deep satisfaction – famously adrenaline-fuelled activities! As ever there's not nearly enough space in their trusty camper van and with plenty of good-natured competition and tormenting to go around, Sam and Graham's friendship is put to the test once again.?Along the way we learn about the length and breadth of this jewel of the Southern Seas, exploring the fascinating story of its people while testing the very limits of Graham's sanity.
?
Like the very best buddy movie sequel, this latest installment is full of unforgettable experiences and loveable characters and promises to be an even more memorable ride with two of the most entertaining travel companions around.
?
So, say goodbye to your inhibitions and kia ora to New Zealand like you've never seen it before.