Author Connor Sullivan acted as guest host for two debut authors, Steve Urszenyi and Jack Stewart. There are a few signed copies of Urszenyi's debut, Perfect Shot, and there will be signed copies of Jack Stewart's Unknown Rider. Check the Webstore for the books. https://store.poisonedpen.com/
Here's the description of Steve Urszenyi's Perfect Shot.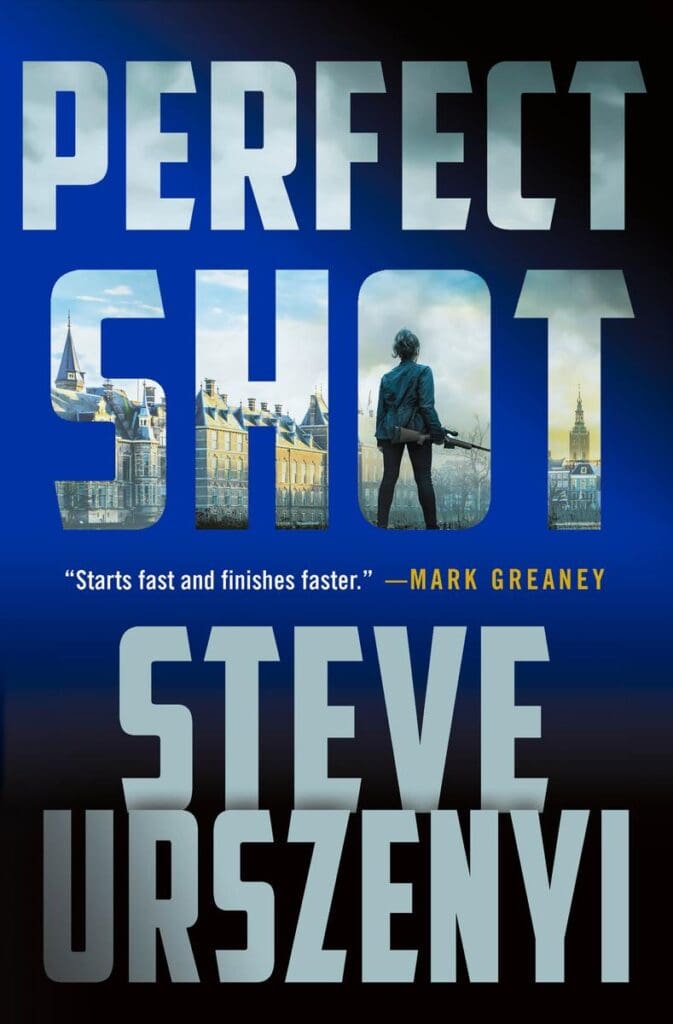 A former Army sniper must fall back on her Special Ops skills when a friend's death uncovers a global nuclear threat, in Steve Urszenyi's Perfect Shot, the first in an electrifying new series featuring Special Agent Alexandra Martel.
Special Agent Alexandra Martel has put her days on the battlefield behind her. Charming and disarming, relentless and lethal, she earned a reputation as one of the most renowned and decorated Army snipers in the service before stepping away. But when Alex, now an FBI special agent on loan to Interpol, learns that an old friend, an MI5 officer, has been killed under mysterious circumstances, she's pulled back into the dangerous world she left behind: a world where some people fear her, some want to recruit her, and everyone seems to want her dead.
Following a trail of clues left behind by the dead woman, Alex pieces together a terrifying conspiracy that only escalates when a nuclear warhead goes missing. Dodging death at every turn, she reluctantly joins forces with a CIA officer, but he has plans of his own for her—and will stop at nothing to achieve them.
Chasing the truth through the streets of London and bustling Turkish markets to the underbelly of Paris, Alex is unrelenting in her pursuit of justice. But as the clock ticks down and the world edges closer to doom, she must fall back on her Special Ops skills to stop the unthinkable. She thought her life as a sniper was over—but with stakes this high, she must use whatever means necessary to render the world safe.
---
Steve Urszenyi served for many years as a paramedic in Toronto and a tactical medic with the Ontario Provincial Police. As part of an elite tactical team, he was involved in countless SWAT operations and is an expert in chemical, biological, radiological, nuclear, and explosives (CBRNE) incident response. Steve is also the former commander of the Province of Ontario's disaster medical response team. He is the recipient of the Governor General of Canada EMS Exemplary Service Medal and Bar in recognition of his distinguished career accomplishments. When not writing, Steve loves touring on his Harley-Davidson motorcycle with his wife, Lynne. He enjoys hiking, camping, canoeing, kayaking, and photography. Steve and Lynne have two grown children.
---
Here's the summary of Jack Stewart's debut, Unknown Rider.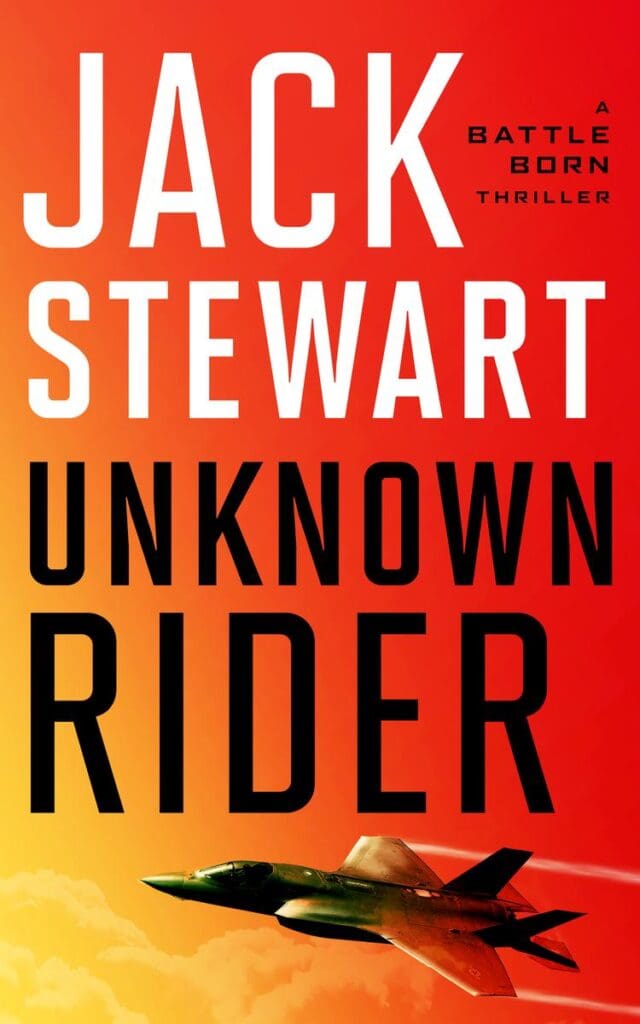 After a Navy pilot inexplicably loses control of his stealth fighter, he stumbles upon a global conspiracy, and embarks on a thrilling chase filled with espionage and betrayal.
"A high-octane and adrenaline-powered thriller… Strap in and hold on!" —Jack Carr, Former Navy SEAL sniper and #1 New York Times bestselling author of the James Reece Terminal List series
TOP GUN instructor Colt Bancroft has just catapulted off the USS Abraham Lincoln, his F-35C Joint Strike Fighter trailing blue and yellow flame as he climbs into the night sky off the California coast.
When he is sent to investigate a series of mysterious lights floating dangerously close to his aircraft carrier, disaster strikes. His jet becomes unresponsive as it rolls inverted and enters a nosedive aimed right at the aircraft carrier's unsuspecting escort cruiser…
What follows is a tale of heroism and betrayal, spycraft and suspense, and aerial combat against an unexpected adversary.
To clear his name and unmask a traitor, Colt must survive a dangerous game of spy-vs-spy, where trusting the wrong person could cost him his life. To stop the enemy from hitting their ultimate target, Colt must use every ounce of his skill and training…and uncover the identity of the UNKNOWN RIDER.
From author Jack Stewart, a former US Navy Top Gun instructor pilot, comes an exhilarating military thriller that's packed with high-octane action and puts the reader behind the controls of a modern jet fighter. Perfect for fans of Tom Clancy and Dale Brown.
_____________________
Praise for Unknown Rider:
"Stewart clearly knows his way around a jet…" —Publisher's Weekly
"…this high-speed book excels at pacing and plotting." —Foreword Reviews
"Strongly evocative of classic Clancy…Intensely paced and skillfully plotted." —Mark Greaney, #1 New York Times bestselling author of The Gray Man
Go back
---
Jack Stewart grew up in Seattle, Washington and graduated from the U.S. Naval Academy before serving twenty-three years as a fighter pilot. During that time, he flew combat missions from three different aircraft carriers and deployed to Afghanistan as a member of an Air Force Tactical Air Control Party. His last deployment was with a joint special operations counter-terrorism task force in Africa. Jack is a graduate of the U.S. Navy Fighter Weapons School (TOPGUN) and holds a Master of Science in Global Leadership from the University of San Diego. He is an airline pilot and has appeared as a military and commercial aviation expert on international cable news. He lives in Dallas, Texas with his wife and three children.
---
Enjoy "meeting" two debut authors.