Tess Gerritsen learned a number of spies retired to her hometown, so her new thriller, The Spy Coast, is based on her hometown. She told her host, Barbara Peters, owner of The Poisoned Pen, that the town in Maine was the inspiration for her latest book. The Spy Coast is the first in a new series. You can still order a signed copy of the book through the Webstore. https://bit.ly/46b0Xe0
Here's the description of The Spy Coast.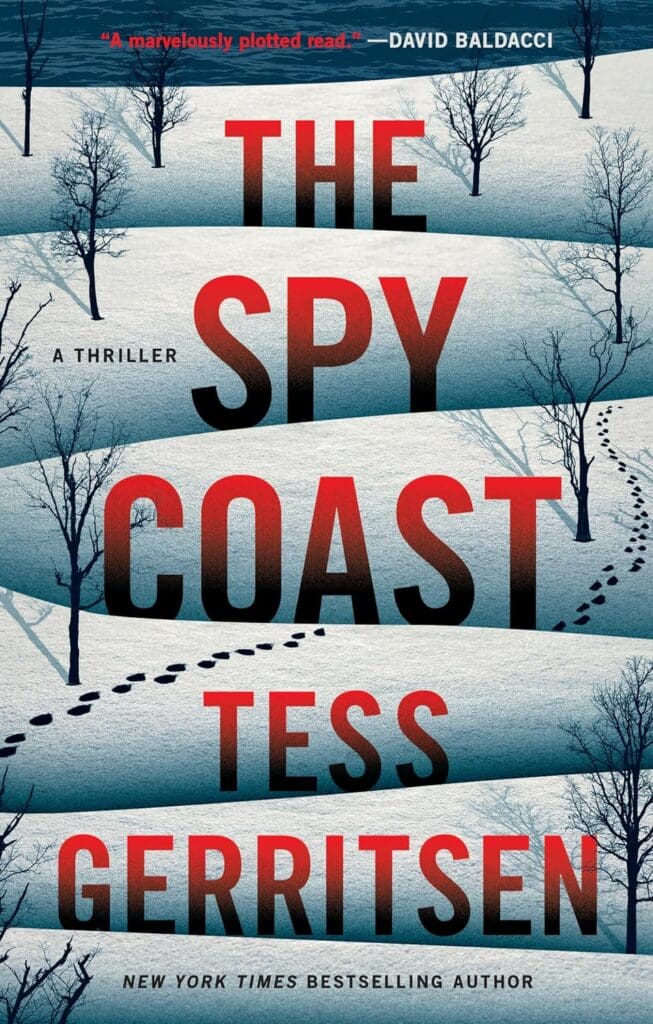 A retired CIA operative in small-town Maine tackles the ghosts of her past in this fresh take on the spy thriller from New York Times bestselling author Tess Gerritsen.
Former spy Maggie Bird came to the seaside village of Purity, Maine, eager to put the past behind her after a mission went tragically wrong. These days, she's living quietly on her chicken farm, still wary of blowback from the events that forced her early retirement.
But when a body turns up in Maggie's driveway, she knows it's a message from former foes who haven't forgotten her. Maggie turns to her local circle of old friends—all retirees from the CIA—to help uncover the truth about who is trying to kill her, and why. This "Martini Club" of former spies may be retired, but they still have a few useful skills that they're eager to use again, if only to spice up their rather sedate new lives.
Complicating their efforts is Purity's acting police chief, Jo Thibodeau. More accustomed to dealing with rowdy tourists than homicide, Jo is puzzled by Maggie's reluctance to share information—and by her odd circle of friends, who seem to be a step ahead of her at every turn.
As Jo's investigation collides with the Martini Club's maneuvers, Maggie's hunt for answers will force her to revisit a clandestine career that spanned the globe, from Bangkok to Istanbul, from London to Malta. The ghosts of her past have returned, but with the help of her friends—and the reluctant Jo Thibodeau—Maggie might just be able to save the life she's built.
---
International bestselling author Tess Gerritsen took an unusual route to a writing career. A Stanford University graduate, Tess went on to gain her MD at the University of California, San Francisco.
While on maternity leave as a physician, she began to write fiction. She published her first novel in 1987 and has since sold over forty million copies of books in forty countries, winning the Nero Wolfe Award and the RITA Award.
Her novels have been top-three US bestsellers and number one bestsellers abroad. Critics worldwide praise her novels as "pulse-pounding fun" (Philadelphia Inquirer), "scary and brilliant" (Toronto Globe and Mail), and "polished, riveting prose" (Chicago Tribune). Publishers Weekly has dubbed her the "medical suspense queen."
Her series featuring homicide detective Jane Rizzoli and medical examiner Maura Isles inspired the TNT television series Rizzoli & Isles, starring Angie Harmon and Sasha Alexander.
Now retired from medicine, she lives in Maine and writes full time.
---
This is a fascinating conversation. Enjoy!