Barbara Peters, owner of The Poisoned Pen, recently welcomed Rhys Bowen for a virtual program. Bowen's latest Royal Spyness book is The Proof of the Pudding. There are signed bookplates for the books, although The Poisoned Pen can also hold a copy until Rhys Bowen will be in Arizona and can actually sign them. You can order a copy through the Webstore. https://bit.ly/40rF494
Here's the description of The Proof of the Pudding.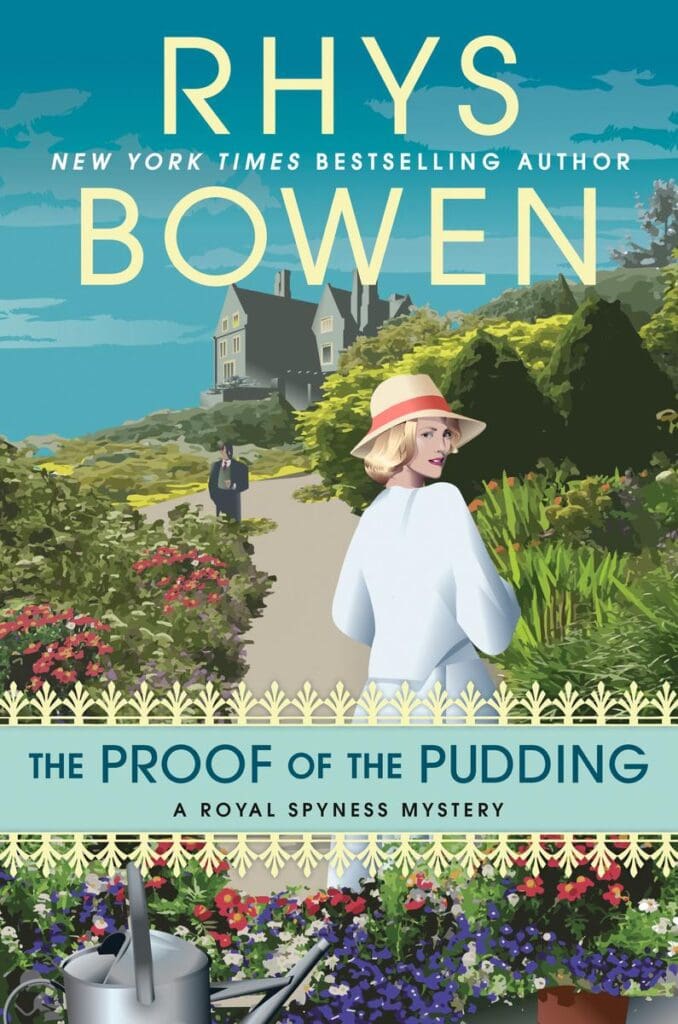 Lady Georgiana Rannoch is looking forward to her first ever turn as hostess for her very own house party when the festivities lead to murder…
Georgie, back home at her estate in Eynsleigh, impatiently awaits the birth of her baby. But she has plenty to occupy her: her new chef, Pierre, has arrived from Paris, and Sir Hubert, who owns Eynsleigh, is back from his latest expedition. It's time for Georgie to throw her first house party to celebrate his return and show off her new chef. The dinner party is a smashing success. Sir Mortimer Mordred—famous author of creepy Gothic horror novels—is one of the guests. He recently purchased a nearby Elizabethan manor nearby because it has a famous poison garden. After the dinner, Sir Mortimer approaches Georgie and asks to borrow her new chef for his upcoming party, and Georgie and Darcy, her dashing husband, are invited!
The tour of the poison garden is fascinating, as is Sir Mortimer's laboratory. Shockingly, just after the banquet several of the guests become sick.  And one dies, apparently poisoned by berries from the garden. But how could this be when they all ate the same meal and the same delectable dessert? Georgie has to find the culprit to save her new chef and her own reputation—all before her bundle of joy arrives!
---
Rhys Bowen, a New York Times bestselling author, has been nominated for every major award in mystery writing, including the Edgar®, and has won many, including both the Agatha and Anthony awards. She is also the author of the Molly Murphy Mysteries, set in turn-of-the-century New York, and the Constable Evans Mysteries, set in Wales, as well as two international bestselling stand-alone novels. She was born in England and now divides her time between Northern California and Arizona.
---
Rhys Bowen's conversations are always entertaining. Enjoy!