John Charles from The Poisoned Pen recently hosted authors Kate Carlisle and Michele Hoffman at the bookstore. Carlisle's latest book is The Twelve Books of Christmas. Hoffman's new book is The Second Ending. You can order copies of both books, including signed copies of The Twelve Books of Christmas, in the Webstore. https://store.poisonedpen.com/
Here's the summary of The Twelve Books of Christmas.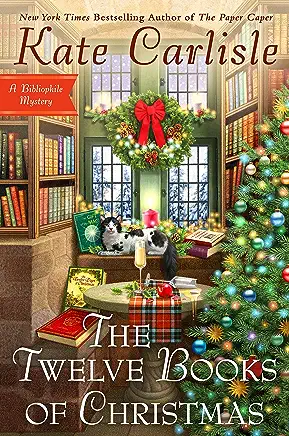 The first ever Christmas mystery in the beloved New York Times bestselling Bibliophile Mystery series!
San Francisco book-restoration expert Brooklyn Wainwright and her hunky security-expert husband, Derek Stone, face a locked-room murder mystery during the holidays in Scotland.
In the middle of a wonderful Christmas holiday in Dharma, Brooklyn and Derek receive a frantic phone call from their dear friend Claire in Loch Ness, Scotland. The laird of the castle, Cameron MacKinnon, has just proposed to her! They plan to be married on New Year's Day, and they want Derek and Brooklyn to be their witnesses. And while they're visiting, Claire hopes that Brooklyn will be able to solve a little mystery that's occurred in the castle library—twelve very rare, very important books have gone missing.
Once in Scotland, Brooklyn starts working on the mystery of the missing books but is soon distracted by all of the thumping and bumping noises she's been hearing in the middle of the night. You'd think the Ghost of Christmas Past had taken up residence. But when one of the guests is poisoned and another is killed by an arrow through the heart, Brooklyn and Derek know this is not the work of any ghost. Now they must race to find a killer and a book thief before another murder occurs and their friends' bright and happy future turns dark and deadly.
---
Kate Carlisle is the New York Times bestselling author of the Bibliophile Mysteries, including Little Black Book and The Grim Reader, as well as the Fixer-Upper Mysteries, including Absence of Mallets.
---
Here's the description of Michele Hoffman's The Second Ending.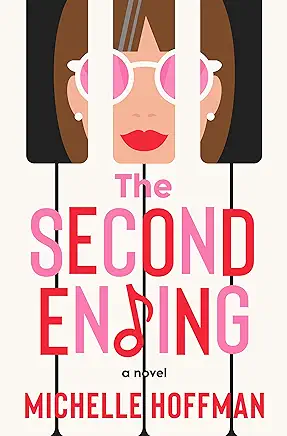 A former prodigy who refuses to believe her best years are behind her and a young virtuoso searching for his passion both get an unlikely shot at their dreams in this sparkling debut about second chances, unexpected joys, and the miraculous power of music.
Prudence Childs was once the most famous kindergartner on the planet. After teaching herself to play piano at age three, she performed at the White House, appeared on talk shows, and inspired a generation to take up lessons. But as adolescence closed in, Prudence realized that she was being exploited and pushed into fame by her cruel grandmother, so she ran away. Broke and alone, she took a job writing commercial jingles, which earned her a fortune but left her creatively adrift.
Now forty-eight, with her daughters away at school, Prudence agrees to compete on a wildly popular dueling pianos TV show to reconnect with her inner artist. Unfortunately, her new spotlight captures the attention of her terrible ex-husband, Bobby, who uses the opportunity to blackmail her over a long-buried secret. If she doesn't win, she won't just be a musical failure; she'll also be bankrupt and exposed in front of millions.
Her on-air rival, virtuoso Alexei Petrov, a young internet sensation with a massive audience and a dreamy Russian accent, has problems of his own. His demanding parents made him a technically flawless pianist but left him without friends, hobbies, or any kind of life outside his music.
As they prepare to face off onstage, the retired prodigy and the exhausted wunderkind realize that the competition is their chance to prove to their bad exes, tyrannical family members, and, most important, themselves that it's never too late to write a new ending.
---
Michelle Hoffman is a former arts and entertainment writer for The Arizona Republic. She began formal piano lessons at the age of five and now lives in Arizona with her husband, two spoiled Shih Tzus, and a very large piano.
---
Enjoy the conversation with Kate Carlisle and Michelle Hoffman.