Barbara Peters, owner of The Poisoned Pen, recently welcomed Vanessa Lillie back to the bookstore to talk about her latest book, Blood Sisters. Lillie sets up the background of the story in the attached video. You can order a signed copy through the Webstore. https://bit.ly/3QUcMB2
Here's the description of Blood Sisters.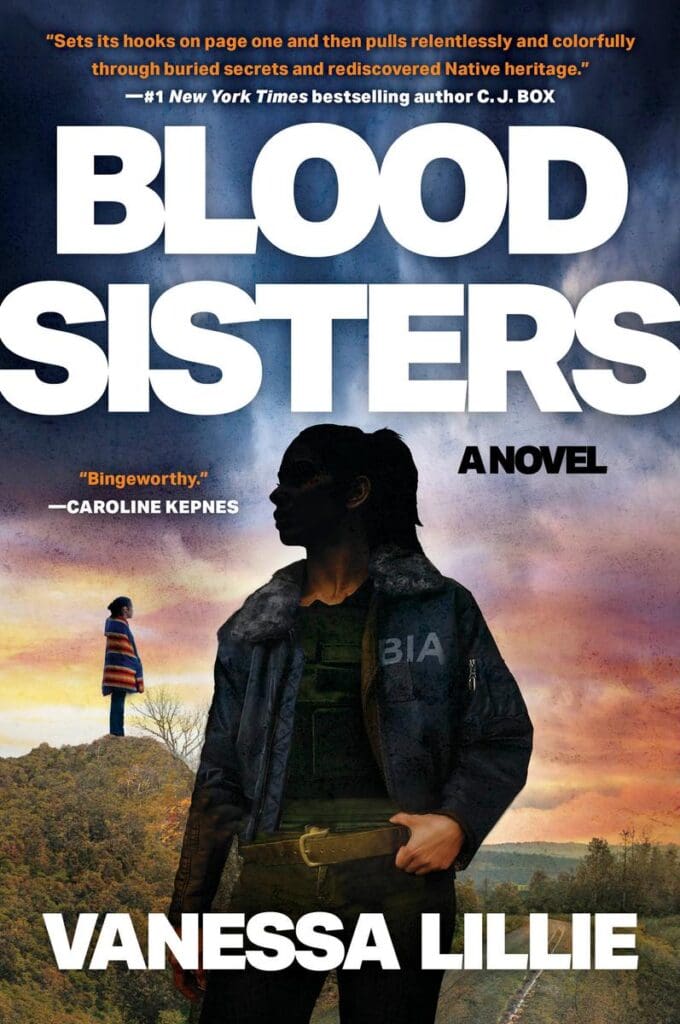 A visceral and compelling mystery about a Cherokee archeologist for the Bureau of Indian Affairs who is summoned to rural Oklahoma to investigate the disappearance of two women…one of them her sister.
There are secrets in the land.
As an archeologist for the Bureau of Indian Affairs, Syd Walker spends her days in Rhode Island trying to protect the land's indigenous past, even as she's escaping her own.
While Syd is dedicated to her job, she's haunted by a night of violence she barely escaped in her Oklahoma hometown fifteen years ago. Though she swore she'd never go back, the past comes calling.
When a skull is found near the crime scene of her youth, just as her sister, Emma Lou, vanishes, Syd knows she must return home. She refuses to let her sister's disappearance, or the remains, go ignored—as so often happens in cases of missing Native women.
But not everyone is glad to have Syd home, and she can feel the crosshairs on her. Still, the deeper Syd digs, the more she uncovers about a string of missing indigenous women cases going back decades. To save her sister, she must expose a darkness in the town that no one wants to face—not even Syd.
The truth will be unearthed.
---
Vanessa Lillie is an enrolled citizen of the Cherokee Nation of Oklahoma and the author of the bestselling suspense novels Little Voices and For the Best. With fifteen years of marketing and communications experience, Vanessa hosts a weekly Instagram Live event with crime fiction authors and was a columnist for the Providence Journal. She lives on Narragansett land in Rhode Island.
---
Enjoy the conversation with Vanessa Lillie.