Barbara Peters, owner of The Poisoned Pen, recently welcomed Danielle Valentine and Ashley Winstead to the bookstore. It was Valentine's first visit to the bookstore, while Winstead has appeared for all of her books. Signed books by both authors are available in the Webstore. https://store.poisonedpen.com/ Valentine's book is Delicate Condition, and Winstead's is Midnight is the Darkest Hour.
Here's the description of Delicate Condition.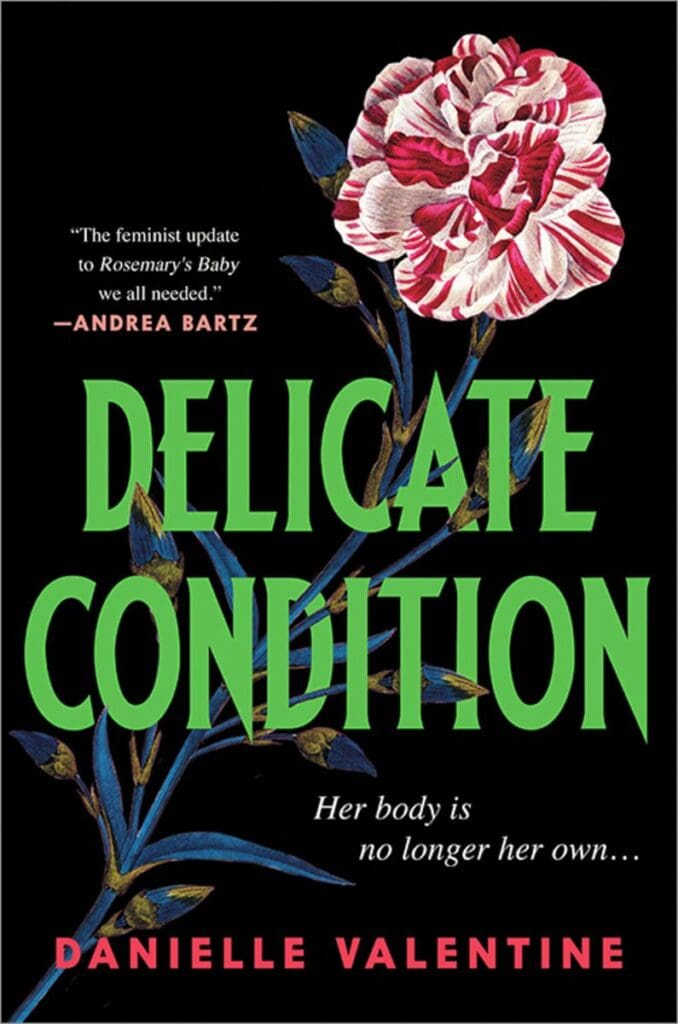 Hush little baby, don't say a word…
A GOOD MORNING AMERICA BUZZ PICK!
As seen in People, Vanity Fair, Entertainment Weekly, USA Today, Shondaland, Goodreads, and more!
…Mama's going to show you the horrors she's endured.
Anna Alcott is desperate to have a family. But as she tries to balance her increasingly public life as an indie actress with a grueling IVF journey, she starts to suspect that someone is going to great lengths to make sure that never happens. Crucial medicines are lost. Appointments get swapped without her knowledge. Cryptic warnings have her jumping at shadows. And despite everything she's gone through to make this pregnancy a reality, not even her husband is willing to believe that someone is playing twisted games with her.
Then her doctor tells her she's had a miscarriage—except Anna's convinced she's still pregnant despite everything the grave-faced men around her claim. She can feel the baby moving inside her, can see the strain it's taking on her weakening body. Vague warnings become direct threats as someone stalks her through the bleak ghost town of the snowy Hamptons. As her symptoms and sense of danger grow ever more horrifying, Anna can't help but wonder what exactly she's carrying inside of her…and why no one will listen when she says something is horribly, painfully wrong.
DELICATE CONDITION IS:
"A twisty, page-turner with unsettling details and crackling writing that's also a timely critique of sexism in modern medicine." —Andrea Bartz, New York Times bestselling author of We Were Never Here
"A spooky, devour-in-one-sitting story that's guaranteed to have everyone talking."—Leah Konen, author of You Should Have Told Me
"A frightening, propulsive read brimming with brutal truths about motherhood, autonomy, and the everyday horror of not being believed. This twisty horror thriller will have you guessing until the staggering end." —Rachel Harrison, National Bestselling author of Cackle and Such Sharp teeth
"Beautifully written, unbearably tense, and deeply scary. A modern fairy tale that asks what we'd be willing to sacrifice for the thing we want most." —Katie Gutierrez, National Bestselling author of More Than You'll Ever Know
---
DANIELLE VALENTINE is a pseudonym for the young adult novelist Danielle Vega. Her work, which includes The Merciless series, has been optioned for film and television by Lionsgate and Warner Bros, and has been translated into dozens of languages worldwide. Danielle lives outside of New York city with her husband, daughter, and two ornery cats. Delicate Condition is her first adult novel.
---
Check out the summary of Ashley Winstead's Midnight is the Darkest Hour.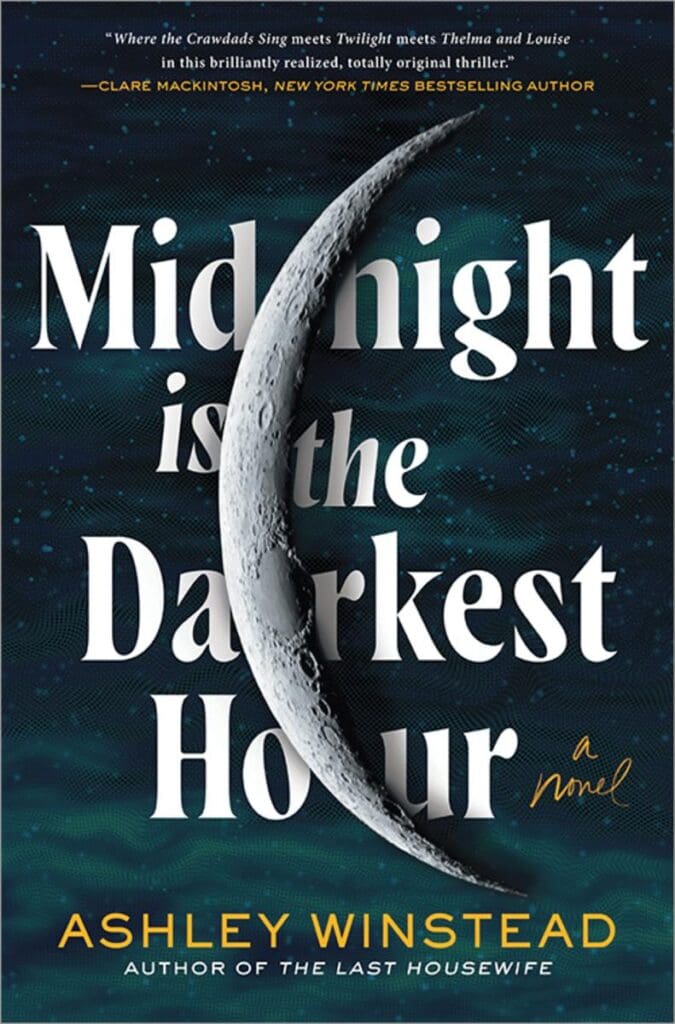 From the critically acclaimed author of In My Dreams I Hold A Knife and The Last Housewife comes Midnight is the Darkest Hour, a gothic Southern thriller about a killer haunting a small Louisiana town, where two outcasts—the preacher's daughter and the boy from the wrong side of the tracks—hold the key to uncovering the truth.
For fans of Verity and A Flicker in the Dark, Midnight is the Darkest Hour is a twisted tale of murder, obsessive love, and the beastly urges that lie dormant within us all…even the God-fearing folk of Bottom Springs, Louisiana. In her small hometown, librarian Ruth Cornier has always felt like an outsider, even as her beloved father rains fire-and-brimstone warnings from the pulpit at Holy Fire Baptist. Unfortunately for Ruth, the only things the townspeople fear more than the God and the Devil are the myths that haunt the area, like the story of the Low Man, a vampiric figure said to steal into sinners' bedrooms and kill them on moonless nights. When a skull is found deep in the swamp next to mysterious carved symbols, Bottom Springs is thrown into uproar—and Ruth realizes only she and Everett, an old friend with a dark past, have the power to comb the town's secret underbelly in search of true evil.
A dark and powerful novel like fans have come to expect from Ashley Winstead, Midnight is the Darkest Hour is an examination of the ways we've come to expect love, religion, and stories to save us, the lengths we have to go to in order to take back power, and the monstrous work of being a girl in this world.
"Where The Crawdads Sing meets Twilight meets Thelma and Louise in this brilliantly realized, totally original thriller. Absolutely sensational—I couldn't put it down." —Clare Mackintosh, New York Times bestselling author
---
Ashley Winstead is an academic turned novelist with a Ph.D. in contemporary American literature. She lives in Houston with her husband, two cats, and beloved wine fridge. You can find her at www.ashleywinstead.com.
---
Enjoy the conversation!