The Poisoned Pen recently hosted Historicon, an event with multiple authors who write about various historical periods. Barbara Peters, owner of the bookstore, introduce brother and sister,Boyd & Beth Morrison, Tasha Alexander and Stephanie Barron. You can order signed copies of their books through the Webstore. https://store.poisonedpen.com/
Boyd and Beth Morrison's latest book is The Last True Templar. Here's the summary.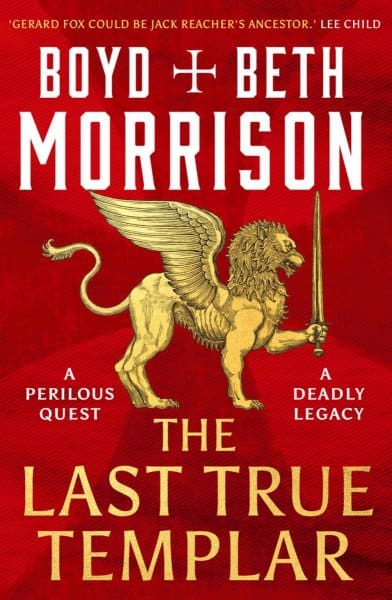 The thrilling new historical adventure from New York Times bestselling author Boyd Morrison and expert medievalist Beth Morrison. Fox and Willa find themselves on a dangerous quest for the treasure of the Templar Knights.A Perilous Quest. A Deadly Legacy.
Italy, 1351. English knight Gerard Fox and the resourceful Willa have come through a death-defying journey across war-torn Europe. Now looking towards their future together, they must first find a way to reconcile with their difficult pasts.
In a small village between Florence and Siena, Fox and Willa are caught up in a deadly ambush. After rescuing the enigmatic woman who is the target of the attack, they take refuge in her opulent villa and learn her heartbreaking story – a tale of loss, deception… and a burning desire for freedom.
Soon, Fox and Willa are involved in a perilous quest to save her family's legacy… and to do so, they will have to solve a mystery that points the way to the fabled lost treasure of the Knights Templar.
Reviewers on the TALES OF THE LAWLESS LAND series:
'The brother/sister team of Boyd and Beth Morrison brings the Middle Ages to life in vivid detail. This thriller has it all!' Graham Brown, #1 New York Times bestselling author
'A novel full of both authenticity and thrills… Readers are sure to clamor for more from this writing duo.' Mark Greaney, #1 New York Times bestselling author
'Historical fiction fans will eagerly await the couple's further adventures.' Publishers Weekly starred review
'Combines the rich historical tapestry of Umberto Eco and the relentless pace and adventure of Clive Cussler into a brilliant new series.' J.T. Ellison, New York Times bestselling author
---
Boyd Morrison is the #1 New York Times bestselling author of twelve thrillers, including six with Clive Cussler. His first novel, The Ark, was an Indie Next Notable pick and was translated into over a dozen languages. He has a PhD in industrial engineering from Virginia Tech. He lives in Seattle.
Follow Boyd on: @BoydMorrison IG: @BoydMorrisonWriter www.facebook.com/BoydMorrisonWriter
Beth Morrison is Senior Curator of Manuscripts at the J. Paul Getty Museum. She has curated major exhibitions including 'Imagining the Past in France, 1250-1500', and 'Book of Beasts: The Bestiary in the Medieval World'. She has a PhD in the History of Art from Cornell University. She lives in Los Angeles.
Follow Beth on: @BethMorrisonPhd IG: @BethMorrisonWriter www.facebook.com/BethMorrisonWriter
---
Here's the summary of Tasha Alexander's new book, A Cold Highland Wind.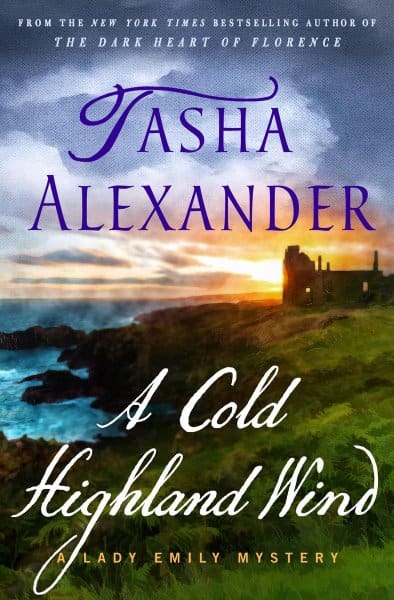 In this new installment of Tasha Alexander's acclaimed Lady Emily series set in the wild Scottish highlands, an ancient story of witchcraft may hold the key to solving a murder centuries later.

In the summer of 1905, Lady Emily, husband Colin Hargreaves, and their three sons eagerly embark on a family vacation at Cairnfarn Castle, the Scottish estate of their dear friend Jeremy, Duke of Bainbridge. But a high-spirited celebration at the beginning of their stay comes to a grisly end when the duke's gamekeeper is found murdered on the banks of the loch. Handsome Angus Sinclair had a host of enemies: the fiancée he abandoned in Edinburgh, the young woman who had fallen hopelessly in love with him, and the rough farmer who saw him as a rival for her affections. But what is the meaning of the curious runic stone left on Sinclair's forehead?
Clues may be found in the story of Lady MacAllister, wife of the Laird of Cairnfarn Castle, who in 1676 suddenly found herself widowed and thrown out of her home. Her sole companion was a Moorish slave girl who helped her secretly spirit her most prized possessions—a collection of strange books—out of the castle. When her neighbors, wary of a woman living on her own, found a poppet—a doll used to cast spells—and a daisy wheel in her isolated cottage, Lady MacAllister was accused of witchcraft, a crime punishable by death.
Hundreds of years later, Lady Emily searches for the link between Lady MacAllister's harrowing witchcraft trial and the brutal death of Sinclair. She must follow a trail of hidden motives, an illicit affair, and a mysterious stranger to reveal the dark side of a seemingly idyllic Highland village.
---
TASHA ALEXANDER is the author of the New York Times bestselling Lady Emily mystery series. The daughter of two philosophy professors, she studied English literature and medieval history at the University of Notre Dame. She and her husband, novelist Andrew Grant, live on a ranch in southeastern Wyoming.
---
Stephanie Barron's last Jane Austen book is Jane Austen and the Final Mystery.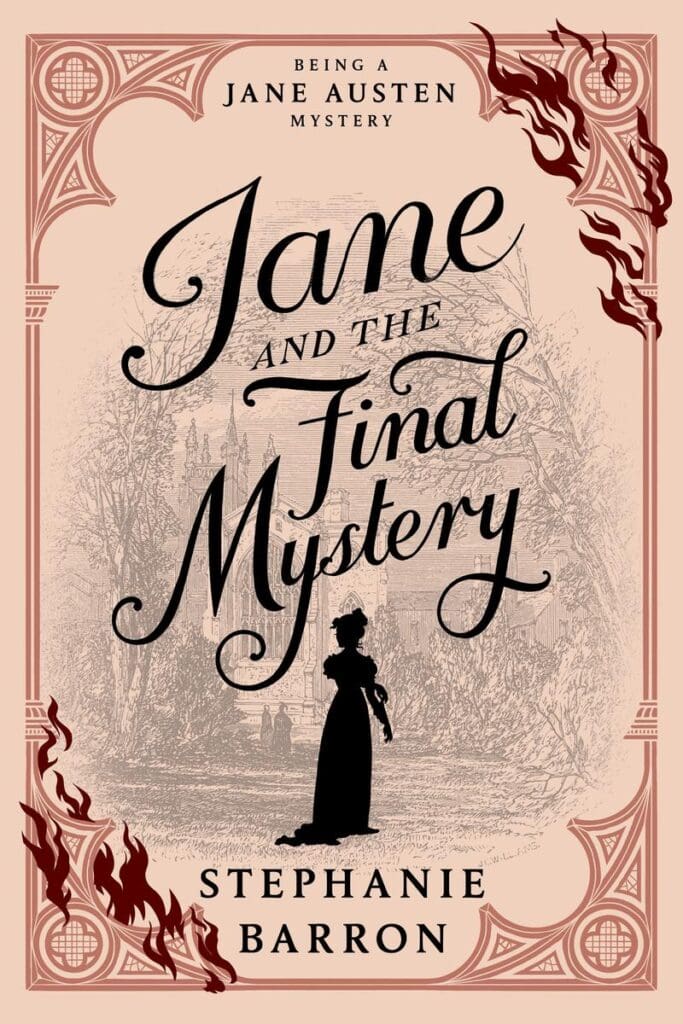 The final volume of the critically acclaimed mystery series featuring Jane Austen as amateur sleuth
March 1817: As winter turns to spring, Jane Austen's health is in slow decline, and threatens to cease progress on her latest manuscript. But when her nephew Edward brings chilling news of a death at his former school, Winchester College, not even her debilitating ailment can keep Jane from seeking out the truth. Arthur Prendergast, a senior pupil at the prestigious all-boys' boarding school, has been found dead in a culvert near the schoolgrounds—and in the pocket of his drenched waistcoat is an incriminating note penned by the young William Heathcote, the son of Jane's dear friend Elizabeth. Winchester College is a world unto itself, with its own language and rites of passage, cruel hazing and dangerous pranks. Can Jane clear William's name before her illness gets the better of her?

Over the course of fourteen previous novels in the critically acclaimed Being a Jane Austen Mystery series, Stephanie Barron has won the hearts of thousands of fans—crime fiction aficionados and Janeites alike—with her tricky plotting and breathtaking evocation of Austen's voice. Now, she brings Jane's final season—and final murder investigation—to brilliant, poignant life in this unforgettable conclusion.
---
Stephanie Barron is a graduate of Princeton and Stanford Universities, where she studied history. A former intelligence analyst at the CIA, she is the author of thirty novels, including the critically acclaimed Merry Folger series, which she writes under the name Francine Mathews. She lives and works in Denver, Colorado. Visit her online at www.stephaniebarron.com.
---
If you're a fan of historical novels, enjoy the Historicon event.