Patrick Millikin from The Poisoned Pen welcomed Deborah J. Ledford for the book launch of her new book, Redemption. Deb talks about why it's been a while since her previous book. And, signed copies of her new book, Redemption, are available through the Webstore. https://bit.ly/3Q0cMyZ
Here's the summary of Redemption.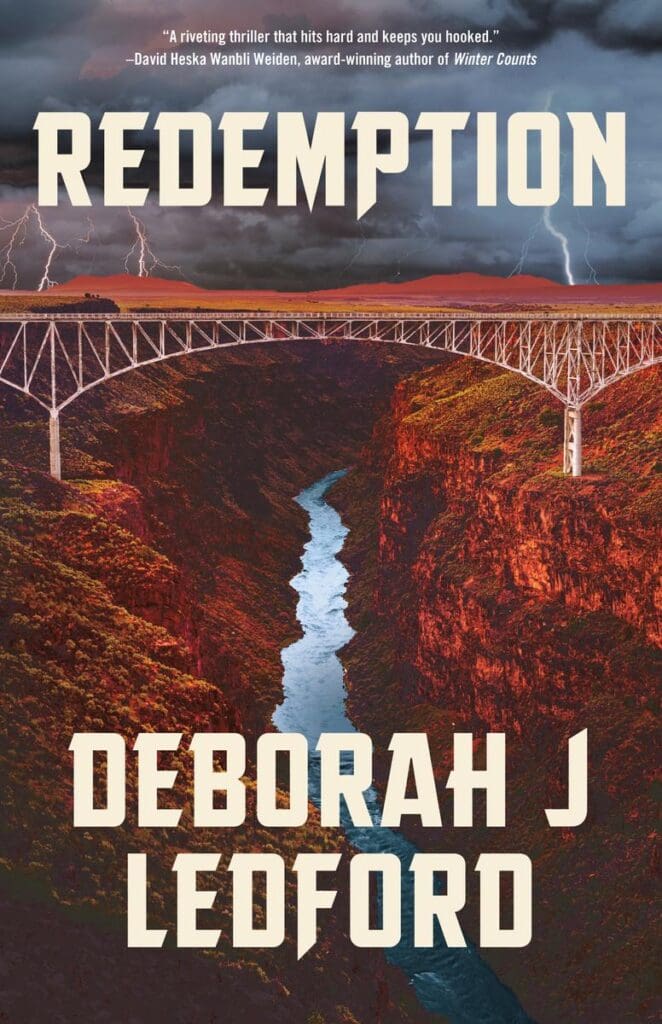 From award-winning author Deborah J Ledford comes a thrilling new series featuring a Native American sheriff's deputy who risks it all to find a friend who's gone missing.
After four women disappear from the Taos Pueblo reservation, Deputy Eva "Lightning Dance" Duran dives into the case. For her, it's personal. Among the missing is her best friend, Paloma, a heroin addict who left behind an eighteen-year-old son.
Eva senses a lack of interest from the department as she embarks on the investigation. But their reluctance only fuels her fire. Eva teams up with tribal police officer and longtime friend Cruz "Wolf Song" Romero to tackle a mystery that could both ruin her reputation and threaten her standing in the tribe.
And when the missing women start turning up dead, Eva uncovers clues that take her deeper into the reservation's protected secrets. As Eva races to find Paloma before it's too late, she will face several tests of loyalty—to her friend, her culture, and her tribe.
---
Deborah J Ledford is an Agatha Award winner, three-time nominee for the Pushcart Prize, two-time finalist for the Anthony Award, and the Hillerman Sky Award nominee for best mystery who captures the landscape of the Southwest. Redemption is her fifth crime fiction novel. Part Eastern Band Cherokee, she lives in Phoenix with her husband and their awesome Ausky. To find out more, visit http://DeborahJLedford.com.
---
Enjoy the conversation with Deborah J. Ledford.