Joanne Fluke launched her latest Hannah Swensen mystery, Pink Lemonade Cake Murder, at The Poisoned Pen. Barbara Peters, owner of the bookstore, welcome Fluke for the live event. There are signed copies of the book in the Webstore. https://bit.ly/43BoHqt
Here's the description of Pink Lemonade Cake Murder.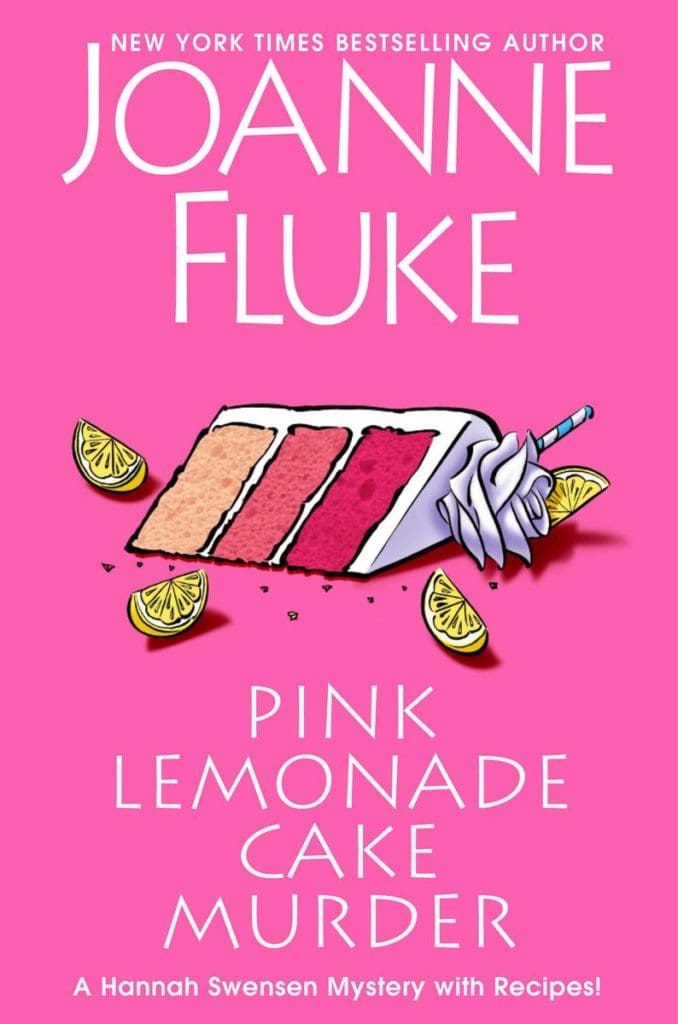 Fans of deliciously charming, page-turning whodunits rejoice! Beloved New York Times bestselling author and Queen of the Culinary Mystery Joanne Fluke delivers the twenty-eighth mouthwatering Hannah Swensen Mystery!
The Tri-County Summer Solstice Celebration has come to town, and even among local artisans, athletes, and marching bands, Hannah attracts fans of her own while serving lip-smacking pink lemonade desserts. But the mood sours when a body turns up, leading revelers to wonder if the festivities mark both the longest day of the year and the deadliest . . .
A retired professional MLB player has met a terrifying end—and, considering the rumors swirling about his past, the list of suspects could fill a small stadium. Among them could soon be Delores, Hannah's mother, who publicly held a grunge against the victim after he infamously dunked her in the tank at a previous county fair . . .
Now, with her mother's innocence on the line, a life-changing announcement at The Cookie Jar, and a plethora of desserts to bake, Hannah can't afford to strike out as she begins a dangerous investigation into the ruthless killer who's truly in a league of their own . . .
Features Over a Dozen Cookie and Dessert Recipes from The Cookie Jar!
---
Joanne Fluke is the New York Times bestselling author of the Hannah Swensen mysteries, including Chocolate Cream Pie Murder, Raspberry Danish Murder, Cinnamon Roll Murder, and the book that started it all, Chocolate Chip Cookie Murder. Six novels in the series have been adapted for screen as Murder, She Baked, the Hallmark Movies & Mysteries® original television movie franchise starring Alison Sweeney as Hannah, with more to come. Like Hannah Swensen, Joanne Fluke was born and raised in a small town in rural Minnesota, but now lives in Southern California. Please visit her online at JoanneFluke.com.
---
Enjoy watching the event with Joanne Fluke.