Barbara Peters, owner of The Poisoned Pen, recently welcomed Brad Thor on publication day for his twenty-second Scot Harvath thriller, Dead Fall. Signed copies of Dead Fall are available in the Webstore. https://bit.ly/4758z3c
Here's the description of Dead Fall.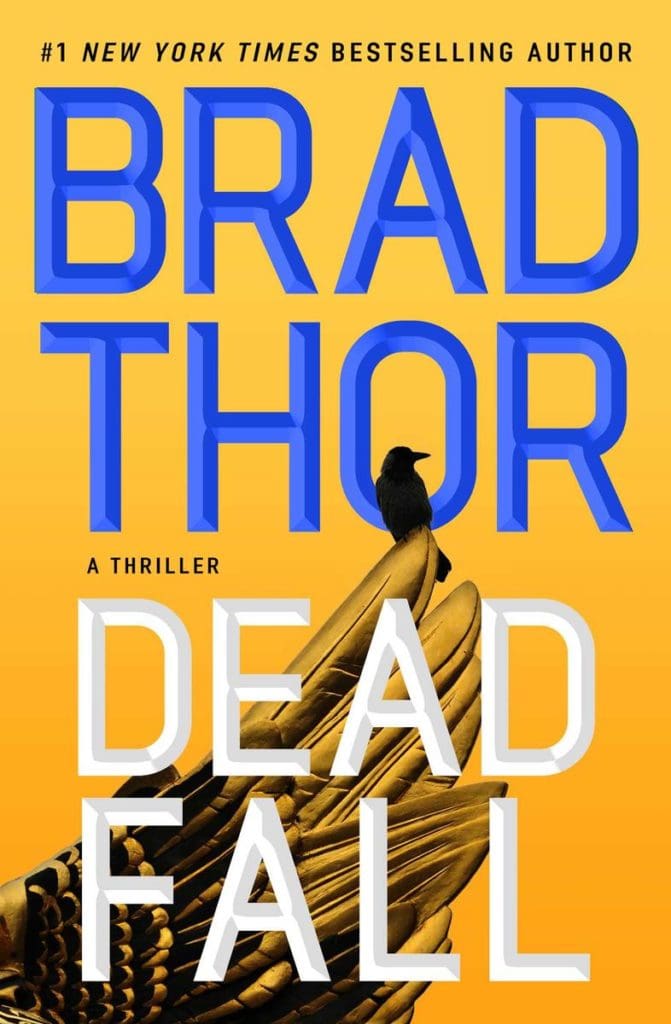 Lethal operative Scot Harvath is dispatched to avenge the killing of American citizens abroad in #1 New York Times and #1 Wall Street Journal bestselling author Brad Thor's new pulse-pounding thriller.
In the war-ravaged borderlands of Ukraine, a Russian mercenary unit has gone rogue. Its members, conscripted from the worst prisons and mental asylums across Russia, are the most criminally violent, psychologically dangerous combatants to ever set foot upon the modern battlefield.
With all attention focused on the frontlines, they have pushed deeper into the interior to wage a campaign of unspeakable barbarity. As they move from village to village, committing horrific war crimes, they meet little resistance as all able-bodied men are off fighting the war.
Simultaneously, a team of Russian soldiers has been dispatched by the Kremlin to loot truckloads of art and priceless cultural treasures hidden away in a host of churches, museums, and private homes.
When multiple American aid workers are killed, America's top spy, Scot Harvath, is sent in to settle the score. But in a country so vast, will Harvath be able to find the men in question and, more importantly, will he be able to stop them before they can kill again?
---
Brad Thor is the #1 New York Times bestselling author of twenty-three thrillers, including Rising Tiger, Black Ice (Thrillerfix Best Thriller of the Year), Near Dark (one of Suspense Magazine's Best Books of the Year), Backlash (nominated for the Barry Award for Best Thriller of the Year), Spymaster (named "one of the all-time best thriller novels" by The Washington Times), The Last Patriot (nominated Best Thriller of the Year by the International Thriller Writers association), and Blowback (called one of the "Top 100 Killer Thrillers of All Time" by NPR). Visit his website at BradThor.com and follow him on Facebook @BradThorOfficial, on Instagram @RealBradThor, and on Twitter @BradThor.
---
Enjoy the conversation about travel and Brad Thor's books.