Douglas Preston and Lincoln Child's latest Nora Kelly novel, Dead Mountain, is due out at the end of August. Their latest newsletter discussed the book.
Doug on the summit of Lake Peak, New Mexico
Dear Friends and Readers, We're reaching out today with a quick note to let you know there are still some copies of the double-signed, special edition of our upcoming Nora Kelly novel, DEAD MOUNTAIN, available for pre-purchase. They come with three awesome, limited-edition trading cards especially designed and printed for this signed edition. The novel will be published on August 22nd. The story—in which Nora and FBI agent Corrie Swanson once again team up to tackle an enigmatic and dangerous case—takes place in the mountains of New Mexico. We are excited by the way the thriller continues the fraught, yet friendly relationship between the two accomplished and headstrong young women. To order a signed hardcover of DEAD MOUNTAIN from the Poisoned Pen bookstore with the free trading cards, please use this link. The signed books are running out fast, so if you do wish to order one, it would be best to do so now.
---
Here's the summary from the Webstore.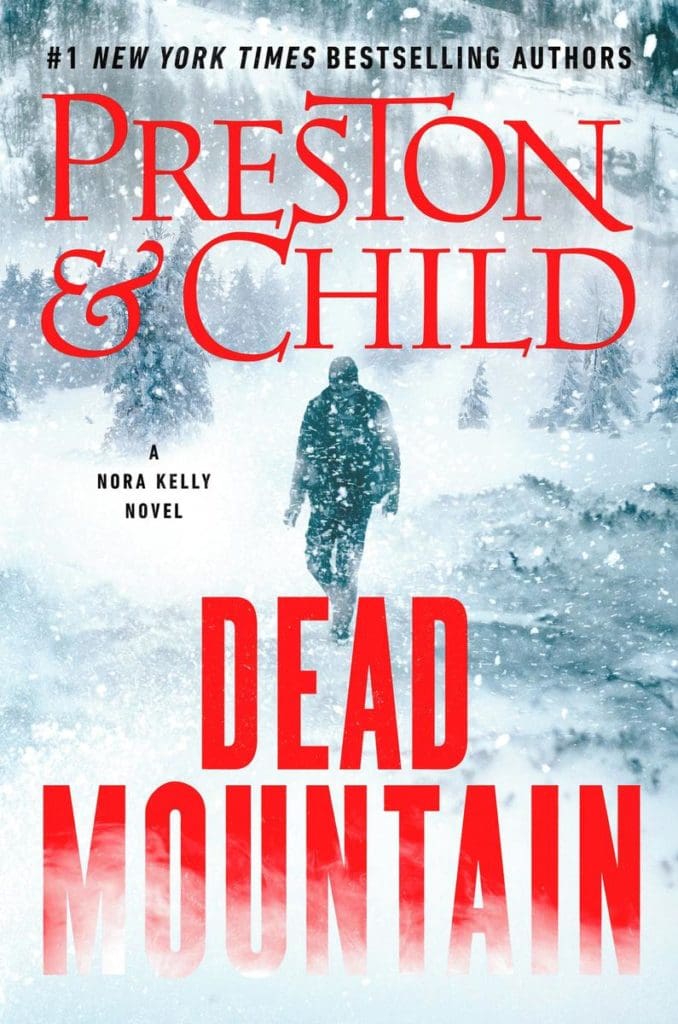 #1 New York Times bestselling authors Preston & Child return in the latest installment of the bestselling series featuring renowned archaeologist Nora Kelly and FBI Agent Corrie Swanson, who investigate a mystery so enigmatic it may have no solution.

In 2008, nine mountaineers failed to return from a winter backpacking trip in the New Mexico mountains. At their final campsite, searchers found a bizarre scene: something had appeared at the door of their tent so terrifying that it impelled them to slash their way out and flee barefoot to certain death in a blizzard. Despite a diligent search, only six bodies were found, two violently crushed and inexplicably missing their eyes. The case, given the code name "Dead Mountain" by the FBI, was never solved.
Now, two more bodies from the lost expedition are unexpectedly discovered in a cave, one a grisly suicide. Young FBI Agent Corrie Swanson teams up with archaeologist Nora Kelly to investigate what really happened on that fateful trip fifteen years ago—and to find the ninth victim. But their search awakens a long-slumbering evil, which pursues Corrie and Nora with a vengeance, determined to prevent the final missing corpse from ever coming to light.
---
The thrillers of Douglas Preston and Lincoln Child "stand head and shoulders above their rivals" (Publishers Weekly). Preston and Child's Relic and The Cabinet of Curiosities were chosen by readers in a National Public Radio poll as being among the one hundred greatest thrillers ever written, and Relic was made into a number?one box office hit movie. They are coauthors of the famed Pendergast series, and their recent novels include The Cabinet of Dr. Leng, Diablo Mesa, Bloodless, The Scorpion's Tail, and Crooked River. In addition to his novels, Preston is the author of the award-winning nonfiction book The Lost City of the Monkey God. Child is a Florida resident and former book editor who has published eight novels of his own, including such bestsellers as Chrysalis and Deep Storm.