Mark Greaney was guest host when Joshua Hood appeared for a virtual event for The Poisoned Pen. Hood's latest book, The Guardian, is the first in a new military series. There are signed copies of The Guardian available through the Webstore. https://bit.ly/44qQPgF
Here's the summary of The Guardian.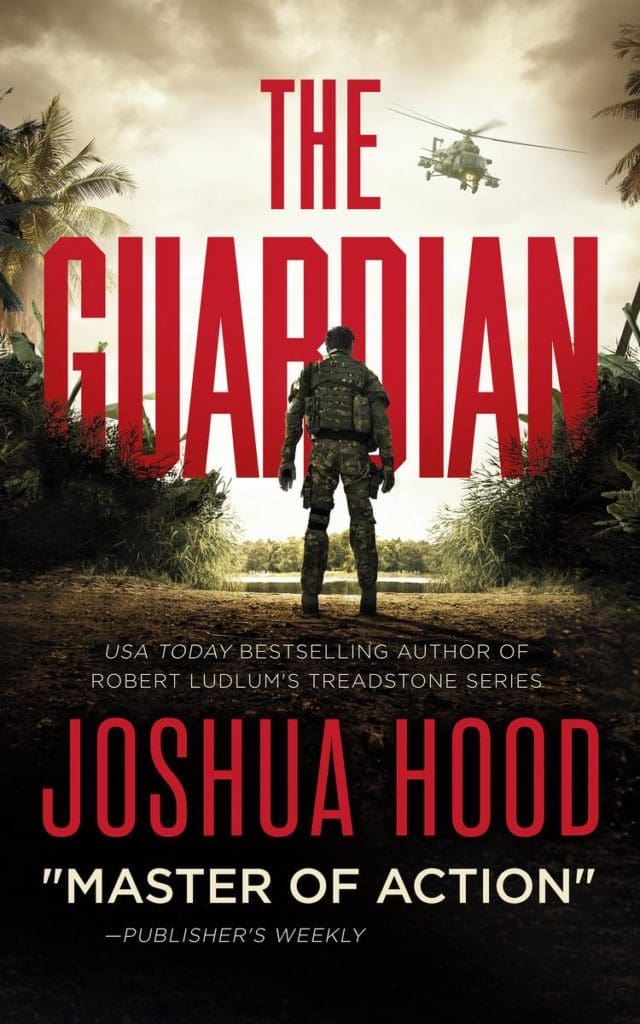 From the "master of action" (Publishers Weekly) and USA Today bestselling author of Robert Ludlum's Treadstone series comes a new thriller as intense and fast paced as The Bourne Identity.
As a member of the elite Air Force Pararescue, Travis Lane abides by the motto "These things we do, that others may live." After an injury forces him to consider retirement, he is blindsided when his brother-in-law is killed in the line of duty, leaving Lane as the sole support for his sister and the family farm they can no longer afford.
Desperate for something to help them keep the farm, Lane accepts an offer to join Broadside Solutions, a private company with specially trained military operatives who provide protection for clients all over the world. But it's trial by fire when his first mission takes him to the Democratic Republic of the Congo to find and retrieve a kidnapped American in the middle of a densely forested jungle.
Infused with the author's own experience as a parachute infantryman, this high-octane thriller throws the reader deep into the African jungle on a rescue mission where nothing is as it seems.
---
Joshua Hood joined the army after graduating with an English degree from the University of Memphis and served as a squad leader with the 1-508th Parachute Infantry Regiment in Afghanistan, where he was decorated for valor in Operation Furious Pursuit. A former SWAT team member with the Shelby County Sheriff's Department in Memphis, Tennessee, he is a USA Today bestselling author of several books, including Robert Ludlum's Treadstone series. He lives in Collierville, Tennessee, with his wife and two children.
---
Enjoy the conversation about writing and Hood's latest book, The Guardian.