Steve Berry and Grant Blackwood collaborated to write The 9th Man. Barbara Peters, owner of The Poisoned Pen, recently welcomed the authors for the virtual launch of The 9th Man. You can find signed copies of the book in the Webstore. https://bit.ly/431n2dv
Here's the description of The 9th Man.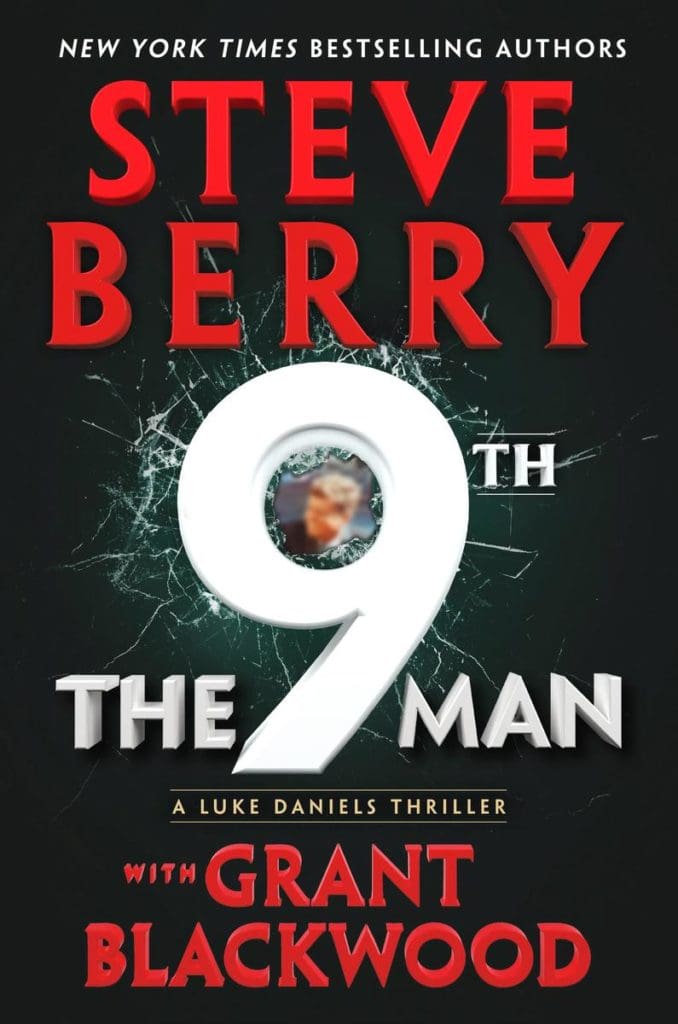 From New York Times bestselling author of the Cotton Malone series comes a thrilling, action-packed historical adventure that sends Luke Daniels on an international manhunt for the truth about the assassination of President John Kennedy.
Luke Daniels is in London, between assignments with the Magellan Billet, when he receives a frantic call from an old friend. Jillian Stein is in trouble. She made a mistake and now her life may be in danger. She needs Luke's help. Immediately. Racing to Belgium Luke quickly finds that she was right. A shadow team of highly-trained operatives are there on the hunt. Intervening, he finds himself embroiled in a war between two determined sides — one seeking the truth, the other trying to escape the past — a war that has already claimed one life and is about to claim more.
Thomas Rowland is a Washington insider, a kingmaker, problem-solver, but also a man with a past. For him everything turns with what happened on November 22, 1963 in Dallas, Texas. What history has recorded is wrong. There is more to the story, much more, and Thomas Rowland is at the center of that terrible reality. But forces are working against him, and Rowland will do anything to keep the world from learning what actually happened on that fateful day, including killing Luke, Jillian and anyone else who might be a threat.
In a race from Belgium, to Luxembourg, to the bayous of Louisiana and the Wyoming wilderness, to a final confrontation in the Bahamas, Luke Daniels confronts a series of shocking truths which not only rewrite history but will forever change his own life — as he comes face to face with the ninth man.   
---
Steve Berry is the New York Times and #1 internationally bestselling author of seventeen Cotton Malone novels, five stand-alone thrillers, and several works of short fiction. He has 26 million books in print, translated into over 40 languages. With his wife, Elizabeth, he is the founder of History Matters, an organization dedicated to historical preservation. He serves as an emeritus member of the Smithsonian Libraries Advisory Board and was a founding member of International Thriller Writers, formerly serving as its co?president.
Grant Blackwood is the New York Times bestselling author of the Briggs Tanner series, (The End of Enemies, The Wall of Night, and An Echo of War), the co-author of the Fargo Adventure Series (Spartan Gold, Lost Empire, and The Kingdom) with Clive Cussler, as well as the co-author of the #1 New York Times bestseller, Dead or Alive, with Tom Clancy, and the new thriller, The Kill Switch, with James Rollins. A U. S. Navy veteran, Grant spent three years aboard a guided missile frigate as an Operations Specialist and a Pilot Rescue Swimmer. Grant lives in Arizona, where he is working his own standalone series starring a new hero.
---
You'll want to find out about the new series. Enjoy the event!