Barbara Peters, owner of The Poisoned Pen, recently welcomed Don Bentley and T. Jefferson Parker to the bookstore. Bentley's latest Matt Drake thriller is Forgotten War. Parker's The Rescue is the current Hot Book of the Week. You can order signed copies of both books through the Webstore. https://store.poisonedpen.com/
Here's the description of Forgotten War.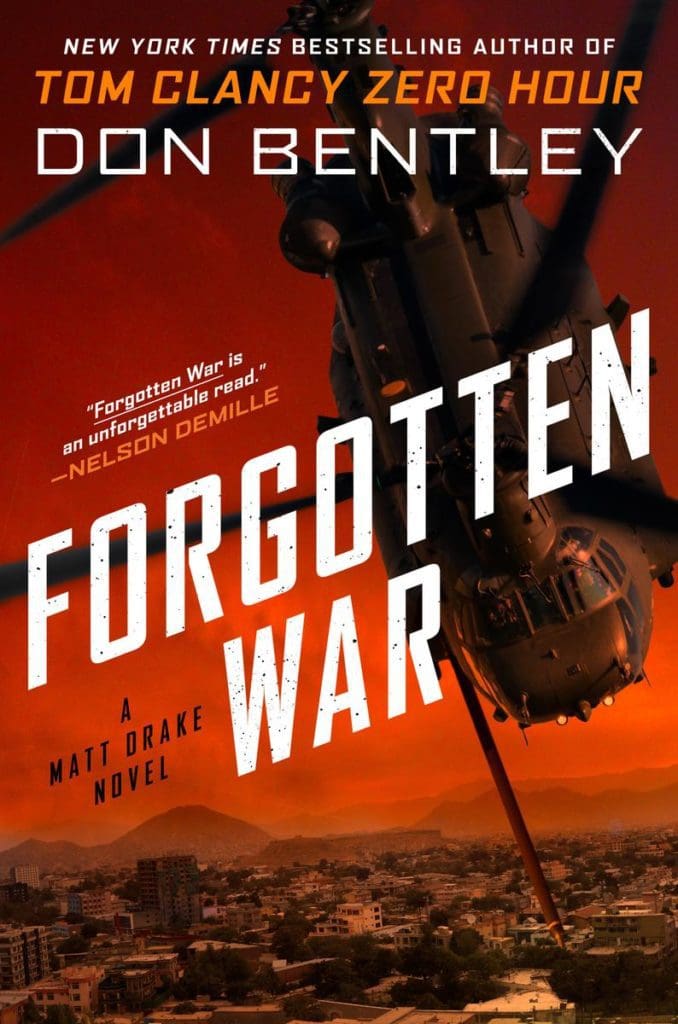 "A fascinating, action-packed thriller from one of the genre's most talented authors. Don Bentley delivers a blistering adventure loaded with excitement and fabulous characters. You will not want it to end!"—Brad Thor, New York Times #1 bestselling author of Dead Fall

A brotherhood born in battle is endangered by a deadly secret in the latest astonishing thriller from the New York Times bestselling author of Tom Clancy Zero Hour and Hostile Intent.
As a team, Matt Drake and his partner, Frodo, have watched each other's backs through some very dark days. But one thing they've never doubted was their commitment to each other…until now.
Frodo has been accused of a war crime ten years after leaving Afghanistan. Matt is determined to prove his friend innocent, but what will he do when he finds that his closest friend has secrets he won't share?
---
Don Bentley is the New York Times bestselling author of the Matt Drake series (Forgotten War, Hostile Intent, The Outside Man, Without Sanction) and three Tom Clancy novels. Bentley spent a decade as an Army Apache helicopter pilot and deployed to Afghanistan as an air cavalry troop commander. Following his time in the military, Bentley worked as an FBI special agent and was a SWAT team member. Bentley is also a graduate of the Seton Hill University Writing Popular Fiction MFA program. He resides in Austin, Texas, with his family.
---
Here's the summary of Parker's The Rescue.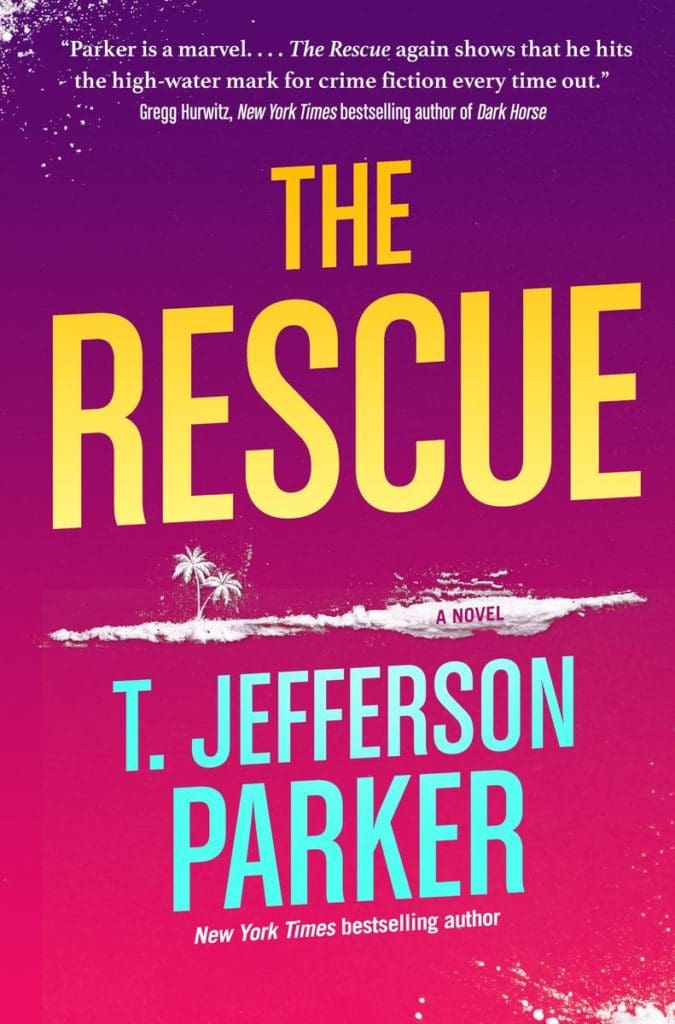 The Rescue is a gripping thriller that explores the strength of the human-animal bond and how far we will go to protect what we love by three-time Edgar Award winner and New York Times bestselling author T. Jefferson Parker.
While reporting on a Tijuana animal shelter, journalist Bettina Blazak falls in love with one of her story's subjects—an adorable Mexican street dog who is being treated for a mysterious gunshot wound. Bettina impulsively adopts the dog, who she names Felix after the veterinarian who saved him.
In investigating Felix's past, Bettina discovers that his life is nothing like what she assumed. For one thing, he's not a Mexican street dog at all. A former DEA drug-sniffing dog, Felix has led a very colorful, dangerous, and profitable life. With Bettina's story going viral, some interesting people are looking for Felix, making him a target—again.
Bettina soon finds herself drawn into a deadly criminal underworld from which she and her beloved dog may not return.
---
T. Jefferson Parker is the author of numerous novels and short stories, the winner of three Edgar Awards (for Silent Joe, California Girl, and the short story "Skinhead Central"), and the recipient of a Los Angeles Times Book Prize for best mystery (Silent Joe). Before becoming a full-time novelist, he was an award-winning reporter. He lives in Fallbrook, California.
---
Enjoy the conversation.