John Charles from The Poisoned Pen recently welcomed Victoria Thompson for a virtual event. Thompson's latest Gaslight Mystery is Murder on Bedford Street. You can order copies of Thompson's books through the Webstore, including the new book. https://tinyurl.com/3m37bza3
Here's the summary of Murder on Bedford Street.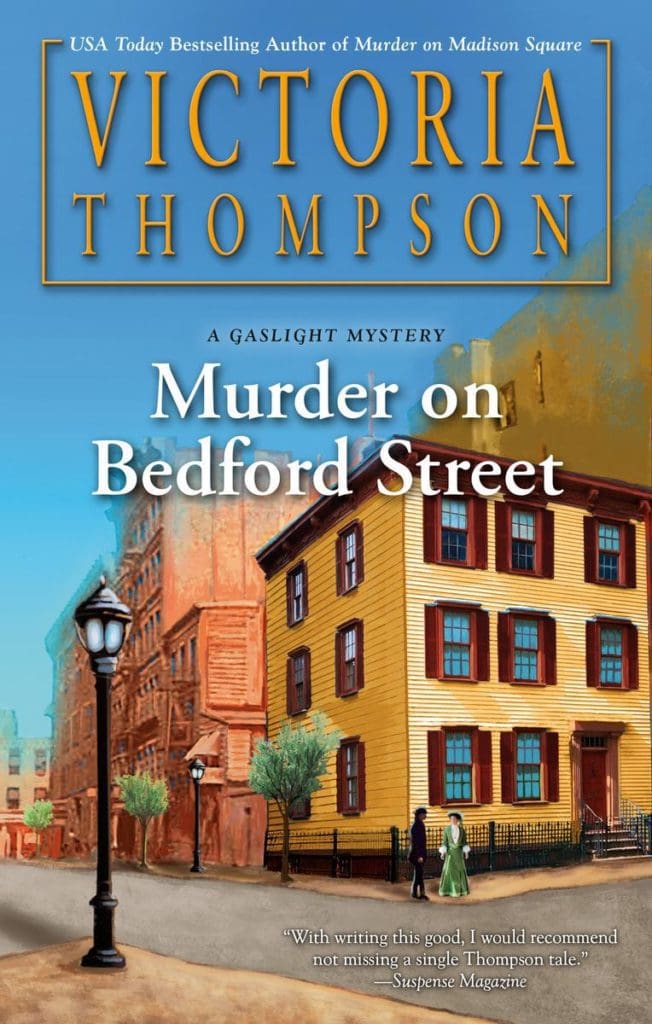 Midwife Sarah Malloy and her private investigator husband, Frank, must stop a killer lurking among a young family in the newest installment of the USA Today bestselling Gaslight Mysteries.
Hugh Breedlove is far from the most agreeable client private investigator Frank Malloy has ever had, but his case is impossible to refuse: his young niece, Julia, has been wrongfully committed to an insane asylum by her cruel and unfaithful husband, Chet Longly. Though Breedlove and his wife seem more interested in protecting the family reputation than their niece's safety, Frank and Sarah agree to help for the sake of Julia and the young son she left behind.
Frank and Sarah's investigation reveals a dark secret—a maid at the Longly home died suspiciously under Chet's watch, and now it seems Julia's son might also be in danger. The Malloys fear they are dealing with a man more dangerous than they had anticipated, one who will do anything to defame his wife. But all is not as it seems in the Longly family, and perhaps another monster is hiding in plain sight….
---
Victoria Thompson is the Edgar® and Agatha Award–nominated author of the Gaslight Mysteries, the Counterfeit Lady series, and numerous historical novels. She lives in the Chicago area with her family.
---
Enjoy John Charles' conversation with Victoria Thompson.