Jason Rekulak, author of Hidden Pictures, was guest host, welcoming Andy Davidson to The Poisoned Pen. Davidson's horror novel is called The Hollow Kind. Copies of books by both authors are available in the Web Store. https://store.poisonedpen.com/ There are signed copies of The Hollow Kind available here. https://bit.ly/3CObCP2
Here is the description of The Hollow Kind.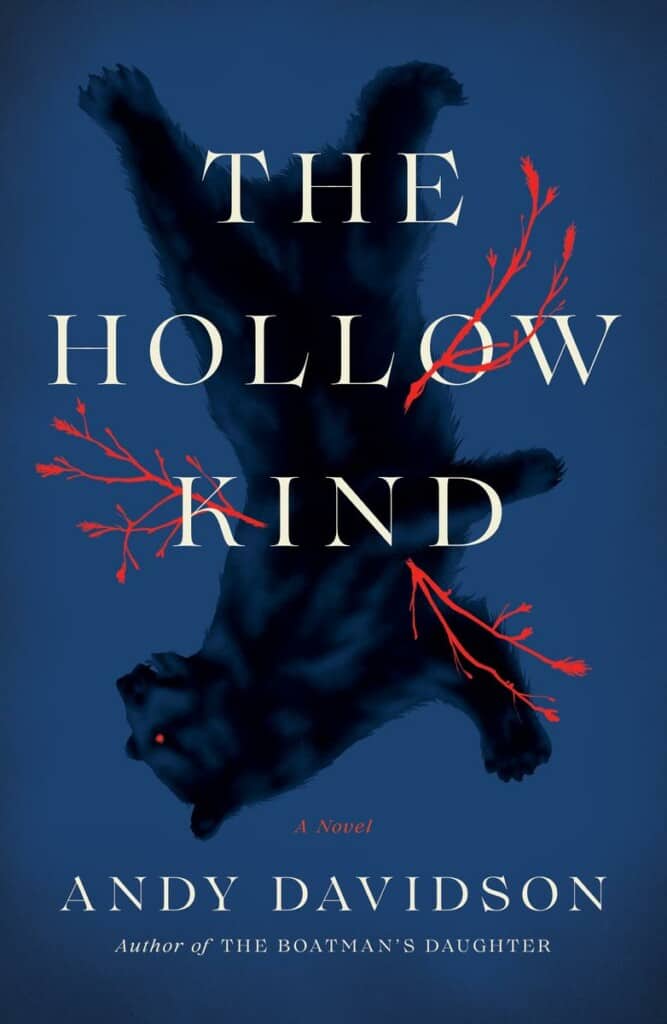 "The Hollow Kind seeps into your subconscious and waits for you in your nightmares."—S. A. Cosby, bestselling author of Razorblade Tears

Andy Davidson's epic horror novel about the spectacular decline of the Redfern family, haunted by an ancient evil.
Nellie Gardner is looking for a way out of an abusive marriage when she learns that her long-lost grandfather, August Redfern, has willed her his turpentine estate.
It turns out that the "estate" is a decrepit farmhouse on a thousand acres of old pine forest, but Nellie is so thrilled about the chance for a fresh start for her and her son, that she doesn't notice that there's something wrong with Redfern Hill. Something lurks beneath the soil, ancient and hungry, with the power to corrupt hearts and destroy souls.
From the author of The Boatman's Daughter, The Hollow Kind is a jaw-dropping novel about legacy and the horrors that hide in the dark corners of family history. Andy Davidson's gorgeous, Gothic fable tracing the spectacular fall of the Redfern family will haunt you long after you turn the final page.
---
Andy Davidson is the Bram Stoker Award nominated author of In the Valley of the Sun and The Boatman's Daughter, which was listed among NPR's Best Books of 2020, the New York Public Library's Best Adult Books of the Year, and Library Journal's Best Horror of 2020. Born and raised in Arkansas, he makes his home in Georgia with his wife and a bunch of cats.
---
Enjoy a conversation about Halloween, horror, and Andy Davidson's The Hollow Kind.