Barbara Peters, owner of The Poisoned Pen, mentioned that Robert Ludlum has been dead for twenty-one years. Since Simon Gervais is the author of a new off-shoot of Ludlum's books, Peters invited Brian Freeman to be guest host for the interview with Gervais. Freeman is the author of Ludlum's Bourne books. And, Gervais, a French Canadian, is the author of Robert Ludlum's The Blackbriar Genesis. You can find books by both authors in the Web Store, https://store.poisonedpen.com/, and Gervais' new book here. https://bit.ly/3EUXxlv
Here's the summary of Robert Ludlum's The Blackbriar Genesis.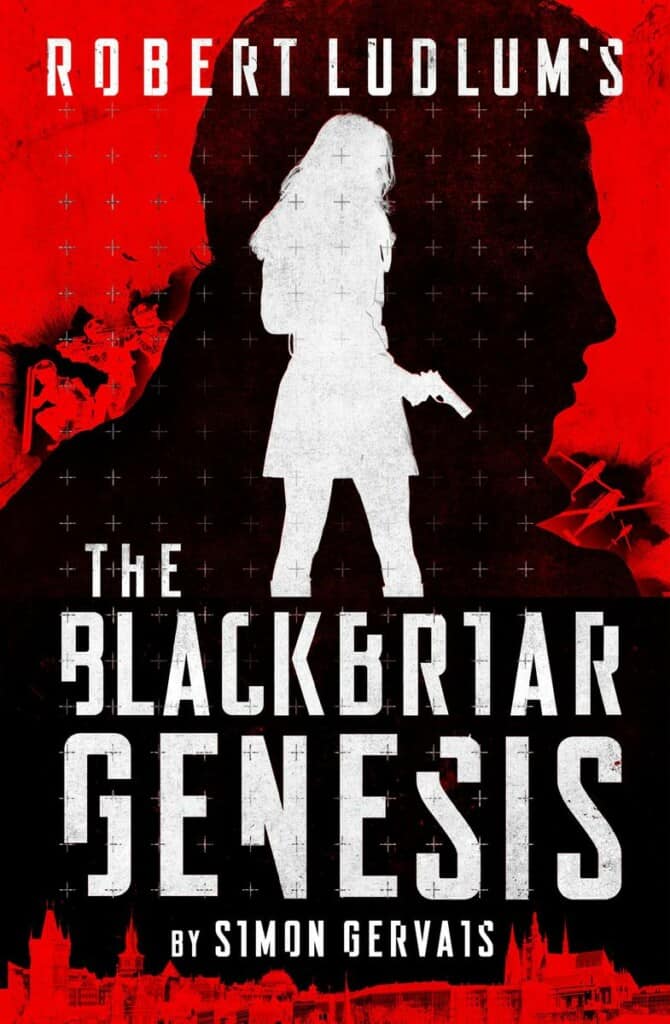 The assassination of a Treadstone agent leads two Blackbriar operatives down a rabbit hole of deceit and betrayal in this explosive new series from the world of Robert Ludlum.
A car explodes along a quiet Prague side street—among the dead is an undercover Treadstone agent. It's not unusual for such men to meet their fates on an operation, but in this case there's one catch. None of his superiors know what he was doing there. 

Two Blackbriar operatives, Helen Jouvert and Donovan Wade, are sent to investigate. Their search for answers will take them deeper into the world of conspiracy and fake news than they ever expected. 

Treadstone and Blackbriar may be two sides of the same coin, intelligence and counterintelligence, but they have one thing in common, answers can be the deadliest commodity of all.
---
Simon Gervais was born in Montréal, Québec. He joined the Canadian military as an infantry officer. In 2001, he was recruited by the Royal Canadian Mounted Police, where he first worked as drug investigator. Later he was assigned to antiterrorism, which took him to several European countries and the Middle East. In 2009, he became a close-protection specialist tasked with guarding foreign heads of state visiting Canada. He served on the protection details of Queen Elizabeth II, U.S. president Barack Obama, and Chinese president Hu Jintao, among others. Gervais lives in Ottawa with his wife and two children.
Robert Ludlum was the author of twenty-seven novels, each one a New York Times bestseller. There are more than 225 million of his books in print, and they have been translated into thirty-two languages. He is the author of the Jason Bourne series—The Bourne Identity, The Bourne Supremacy, and The Bourne Ultimatum—among other novels. Mr. Ludlum passed away in March 2001.
---
Simon Gervais and Brian Freeman enjoy talking about the Robert Ludlum universe and their books. I hope you enjoy it as well.