Australian author Sulari Gentill is the current author in residence at The Poisoned Pen. As part of her residency, she talked about her current book, The Woman in the Library. She will be hosting several crime workshops, and hosting Tasha Alexander's author appearance. Gentill's The Woman in the Library, available through the Web Store, https://bit.ly/3F3na3U, is also the Hot Book of the Week for the bookstore.
Here's the summary of The Woman in the Library.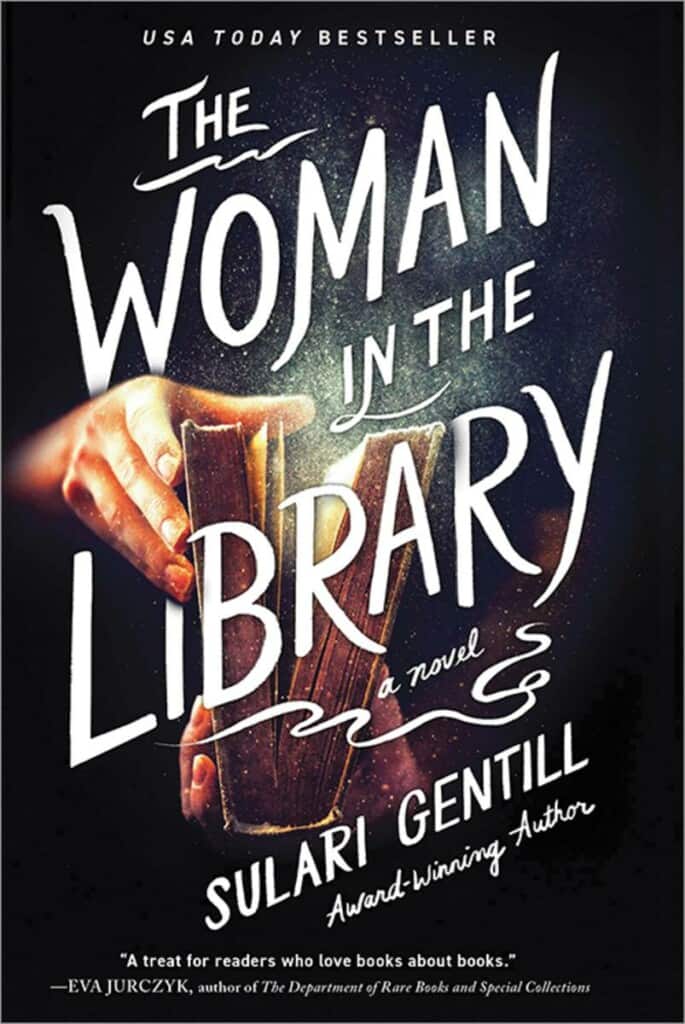 USA TODAY BESTSELLER
"Investigations are launched, fingers are pointed, potentially dangerous liaisons unfold and I was turning those pages like there was cake at the finish line." —Moira Macdonald, Seattle Times must-read books for summer 2022
Ned Kelly award winning author Sulari Gentill sets this mystery-within-a-mystery in motion with a deceptively simple, Dear Hannah, What are you writing? pulling us into the ornate reading room at the Boston Public Library.
In every person's story, there is something to hide…
The tranquility is shattered by a woman's terrified scream. Security guards take charge immediately, instructing everyone inside to stay put until the threat is identified and contained. While they wait for the all-clear, four strangers, who'd happened to sit at the same table, pass the time in conversation and friendships are struck. Each has his or her own reasons for being in the reading room that morning—it just happens that one is a murderer.
Sulari Gentill delivers a sharply thrilling read with The Woman in the Library, an unexpectedly twisty literary adventure that examines the complicated nature of friendship and shows us that words can be the most treacherous weapons of all.
---
After setting out to study astrophysics, graduating in law and then abandoning her legal career to write books, SULARI GENTILL now grows French black truffles on her farm in the foothills of the Snowy Mountains of Australia.
Gentill's Rowland Sinclair mysteries have won and/or been shortlisted for the Davitt Award and the Commonwealth Writers' Prize, and her stand-alone metafiction thriller, After She Wrote Him won the Ned Kelly Award for Best Crime Novel in 2018. Her tenth Sinclair novel, A Testament of Character, was shortlisted for the Ned Kelly Best Crime Novel in 2021.
---
Sulari Gentill is delightful to listen to. I hope you enjoy the conversation with Barbara Peters, owner of the bookstore.