Sandra Brown and Ashley Winstead are both from Texas, but they met for the first time before their recent live event at The Poisoned Pen. Barbara Peters, owner of The Pen, welcomed them. Brown's Overkill is a recent Hot Book of the Week at the bookstore, and it's the current #1 title on the NYTimes Bestseller List. Ashley Winstead has some similar challenges in writing The Last Housewife. You can find signed copies of both books in the Web Store. https://store.poisonedpen.com/
Here's the description of Overkill.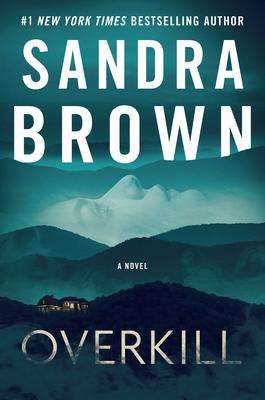 #1 New York Times bestselling author Sandra Brown delivers a riveting thriller in which a conflict of conscience for a former football star and an ambitious state prosecutor swiftly intensifies into a fight for their lives.
 
Former Super Bowl MVP quarterback Zach Bridger hasn't seen his ex-wife, Rebecca Pratt, for some time—not since their volatile marriage imploded—so he's shocked to receive a life-altering call about her. Rebecca has been placed on life support after a violent assault, and he—despite their divorce—has medical power-of-attorney. Zach is asked to make an impossible choice: keep her on life support or take her off of it. Buckling under the weight of the responsibility and the glare of public scrutiny, Zach ultimately walks away, letting Rebecca's parents have the final say.
 
Four years later, Rebecca's attacker, Eban—the scion of a wealthy family in Atlanta—gets an early release from prison. The ludicrous miscarriage of justice reeks of favoritism, and Kate Lennon, a brilliant state prosecutor, is determined to put him back behind bars. Rebecca's parents have kept her alive all these years, but if her condition were to change—if she were to die—Eban could be retried on a new charge: murder.
 
It isn't lost on Zach that in order for Eban to be charged with Rebecca's murder, Zach must actually be the one to kill her. He rejects Kate's legal standpoint but can't resist their ill-timed attraction to each other. Eban, having realized the jeopardy he's in, plots to make certain that neither Zach nor Kate lives to see the death of Rebecca—and the end of his freedom. 
---
Sandra Brown is the author of seventy-three New York Times bestsellers. There are more than eighty million copies of her books in print worldwide, and her work has been translated into thirty-four languages. Four of her books have been made into films. In 2008, the International Thriller Writers named Brown its Thriller Master, the organization's highest honor. She has served as president of Mystery Writers of America and holds an honorary doctorate of humane letters from Texas Christian University. She lives in Texas.
---
Here's Ashley Winstead's The Last Housewife.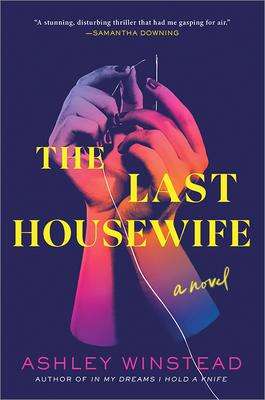 "Deliciously unputdownable." —The Washington Post
"A stunning, disturbing thriller that will have your mind and heart racing." —Samantha Downing
From the author of the acclaimed In My Dreams I Hold a Knife comes a pitch-black thriller about a woman determined to destroy a powerful cult and avenge the deaths of the women taken in by it, no matter the cost.
While in college in upstate New York, Shay Evans and her best friends met a captivating man who seduced them with a web of lies about the way the world works, bringing them under his thrall. By senior year, Shay and her friend Laurel were the only ones who managed to escape. Now, eight years later, Shay's built a new life in a tony Texas suburb. But when she hears the horrifying news of Laurel's death—delivered, of all ways, by her favorite true-crime podcast crusader—she begins to suspect that the past she thought she buried is still very much alive, and the predators more dangerous than ever.
Recruiting the help of the podcast host, Shay goes back to the place she vowed never to return to in search of answers. As she follows the threads of her friend's life, she's pulled into a dark, seductive world, where wealth and privilege shield brutal philosophies that feel all too familiar. When Shay's obsession with uncovering the truth becomes so consuming she can no longer separate her desire for justice from darker desires newly reawakened, she must confront the depths of her own complicity and conditioning. But in a world built for men to rule it—both inside the cult and outside of it—is justice even possible, and if so, how far will Shay go to get it?
---
Ashley Winstead is an academic turned novelist with a Ph.D. in contemporary American literature. She lives in Houston with her husband, two cats, and beloved wine fridge. You can find her at www.ashleywinstead.com.
---
Enjoy the conversation with Sandra Brown and Ashley Winstead.