Although Barbara Peters, owner of The Poisoned Pen, was having Internet problems from Santa Fe, she jointly hosted two authors along with Patrick Millikin. William Martin, author of December '41, and debut author Zac Topping, author of Wake of War, appeared for a virtual event. You can order copies of their books through the Web Store. https://store.poisonedpen.com/
Here's the summary of William Martin's December '41.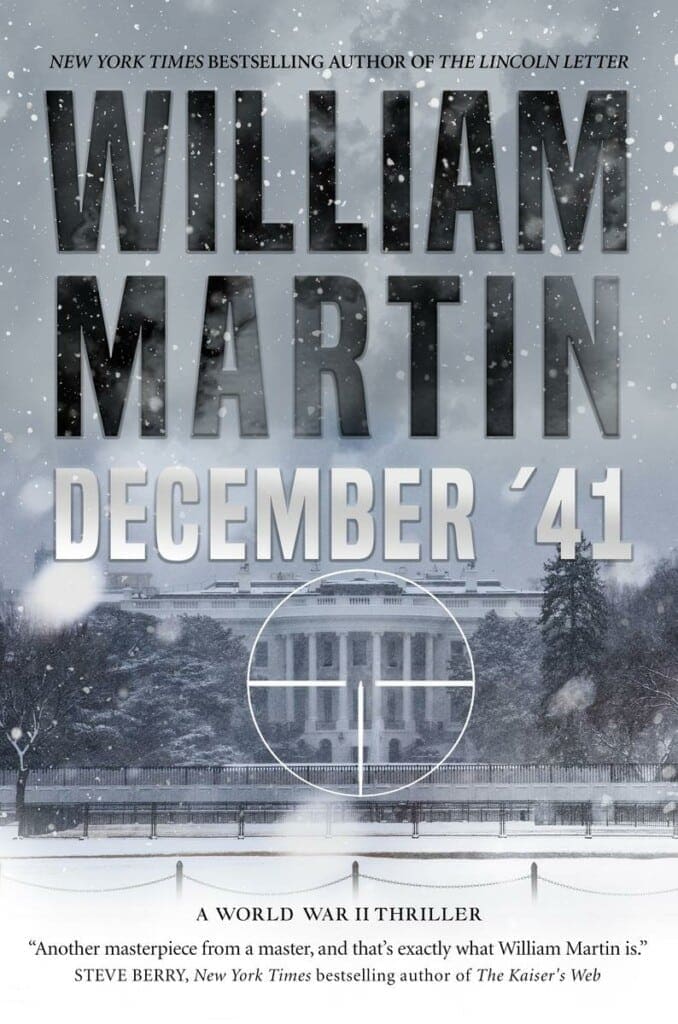 From New York Times bestselling author William Martin comes a WWII thriller as intense as The Day of the Jackal and as gripping as The Eye of the Needle. In December '41, Martin takes us on the ultimate manhunt, a desperate chase from Los Angeles to Washington, D. C., in the first weeks of the Second World War.
On the day after Pearl Harbor, shocked Americans gather around their radios to hear Franklin Roosevelt declare war. In Los Angeles, a German agent named Martin Browning is planning to kill FDR on the night he lights the National Christmas Tree. Who will stop him? Relentless FBI Agent Frank Carter? Kevin Cusack, a Hollywood script reader who also spies on the German Bund of Los Angeles, and becomes a suspect himself? Or Vivian Hopewell, the aspiring actress who signs on to play Martin Browning's wife and cannot help but fall in love with him?
The clock is ticking. The tracks are laid. The train of narrow escapes, mistaken identities, and shocking deaths is right on schedule. It's a thrilling ride that will sweep you from the back lots of Hollywood to the speeding Super Chief to that solemn Christmas Eve, when twenty thousand people gather on the South Lawn of the White House and the lives of Franklin Roosevelt and his surprise guest, Winston Churchill, hang in the balance.
"A remarkable story that will keep you reading late into the night."
—Catherine Coulter, #1 New York Times bestselling author of Vortex
"Instantly cinematic and endlessly entertaining, December '41 is an absolute page turner."
—Hank Phillippi Ryan, USA Today bestselling author of Her Perfect Life
---
WILLIAM MARTIN is the New York Times bestselling author of over a dozen novels, an award-winning PBS documentary on the life of George Washington, and a cult-classic horror film, too. In novels like Back Bay, City of Dreams, The Lost Constitution, The Lincoln Letter, and Bound for Gold, he has told stories of the great and the anonymous of American history, and he's taken readers from the deck of the Mayflower to 9/11. His work has earned him many accolades and honors, including the 2005 New England Book Award, the 2015 Samuel Eliot Morison Award, and the 2019 Robert B. Parker Award. He and his wife live near Boston, where he serves on several cultural and historical institutions' boards, and he has three grown children.
---
Here's the description of Wake of War.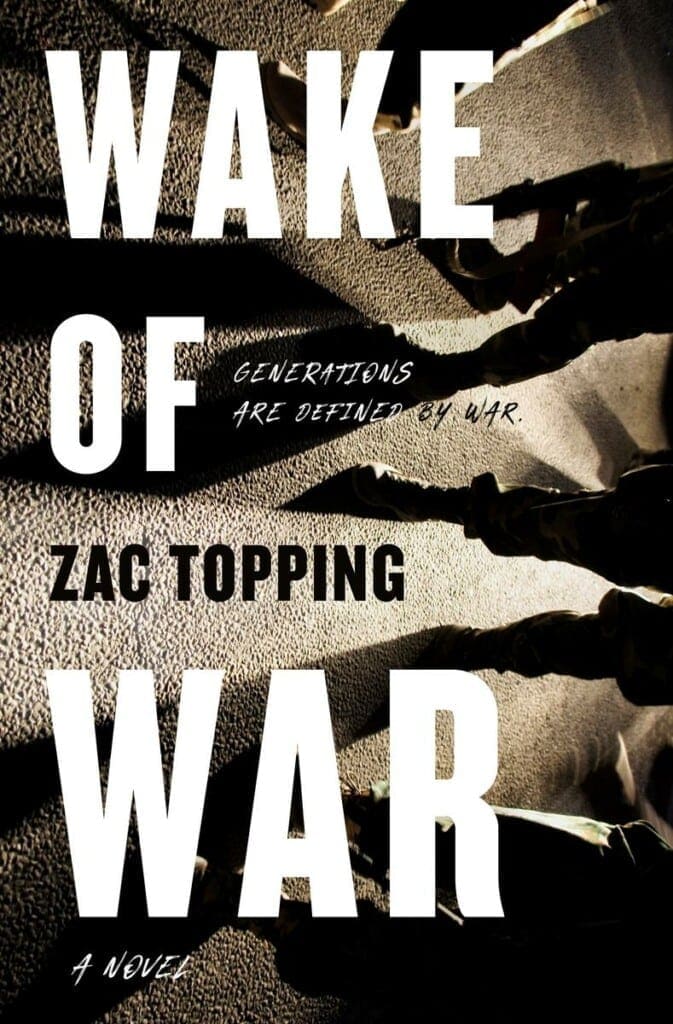 Zac Topping's Wake of War is a timely account of the lengths those with power will go to preserve it, and the determination of those they exploit to destroy everything in the name of freedom anew.
"I just hope I'm on the right side of history."
The United States of America is a crumbling republic. With the value of the dollar imploding, the government floundering, and national outrage and resentment growing by the hour, a rebellion has caught fire. The Revolutionary Front, led by Joseph Graham, has taken control of Salt Lake City.
In a nation where opportunity is sequestered behind the gilded doors of the rich and powerful, joining the Army seemed like James Trent's best option. He just never thought he'd see combat. Now Trent finds himself on the front lines fighting for something he doesn't even know if he believes in. Destroying innocent lives wasn't what he signed on for, and he can feel himself slipping away with every casualty.
Sharpshooter Sam Cross was just fourteen when American soldiers gunned down her parents and forced her brother into conscription. Now, five years later, retribution feels like her only option to stitch the wound of her past. She has accepted Joseph Graham's offer to be his secret weapon. His Reaper in the Valley. But retribution always comes at a cost.
When forces clash in Salt Lake City, alliances will be shattered, resolve will be tested, and when the dust clears nobody will be able to lie to themselves, or be lied to, again.
---
Zac Topping grew up in Eastern Connecticut where, contrary to popular belief, it's not all trust funds and yacht clubs. He spent his formative years on the move, as some do, and discovered a passion for writing early in life. He is a veteran of the United States Army and has served two tours in Iraq. He currently lives with his wife in a quiet farm town in Connecticut and works as a career fire fighter. Wake of War is his debut novel.
---
Check out the conversation with William Martin and Zac Topping.