Patrick King from The Poisoned Pen recently welcomed two authors who write young adult fiction. Both books were published on July 12. Sara Ella's The Wonderland Trials is the first in her Curious Realities series. Wind Daughter is Joanna Ruth Meyer's new book. There are signed copies of both books available in the Web Store. https://store.poisonedpen.com/
Here's the description of The Wonderland Trials.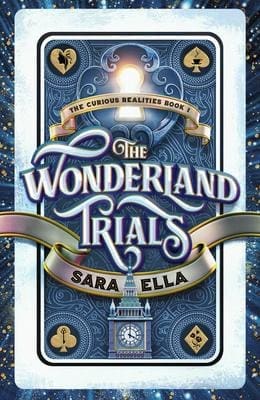 Solve the clues. Face your fears. Win the Trials.
All Alice Liddell wants is to escape her Normal life in Oxford and find the parents who abandoned her ten years ago. But she gets more than she bargained for when her older sister Charlotte is arrested for having the infamous Wonder Gene—the key to unlocking the curious Wonderland Reality.
Soon, Alice receives a rather cryptic invitation to play for Team Heart in this year's annual—and often deadly—Wonderland Trials. Now she has less than twenty-four hours to find her way into Wonderland where nothing is impossible . . . or what it seems.
The stakes are raised when she discovers players go missing during the Trials each year. Will she and her team solve the clues and find the missing players? Or will betrayal and distrust win, leaving Alice alone in a world of her own? Follow the White Rabbit into this topsy-turvy fantasy where players become prey, a sip of the wrong tea might as well be poison, and a queen's ways do not always lead one where they ought to go.
---
Once upon a time, Sara Ella dreamed she would marry a prince and live in a castle. Now she spends her days homeschooling her three Jedi in training, braving the Arizona summers, and reminding her superhero husband that it's almost Christmas (even if it's only January). When she's not writing, Sara might be found behind her camera lens or planning her next adventure in the great wide somewhere. She is a Hufflepuff who finds joy in the simplicity of sipping a lavender white mocha and singing Disney tunes in the car. Sara is the author of the Unblemished trilogy and Coral, a reimagining of The Little Mermaid that focuses on mental health. Her latest journey into the world of Alice's Adventures in Wonderland feels like coming full circle after her time spent chasing the White Rabbit around Walt Disney World. Sara loves fairy tales and Jesus, and she still believes "Happily Ever After is Never Far Away." Connect with her online at SaraElla.com or find her on Instagram at @saraellawrites.
---
Here's the summary of Wind Daughter.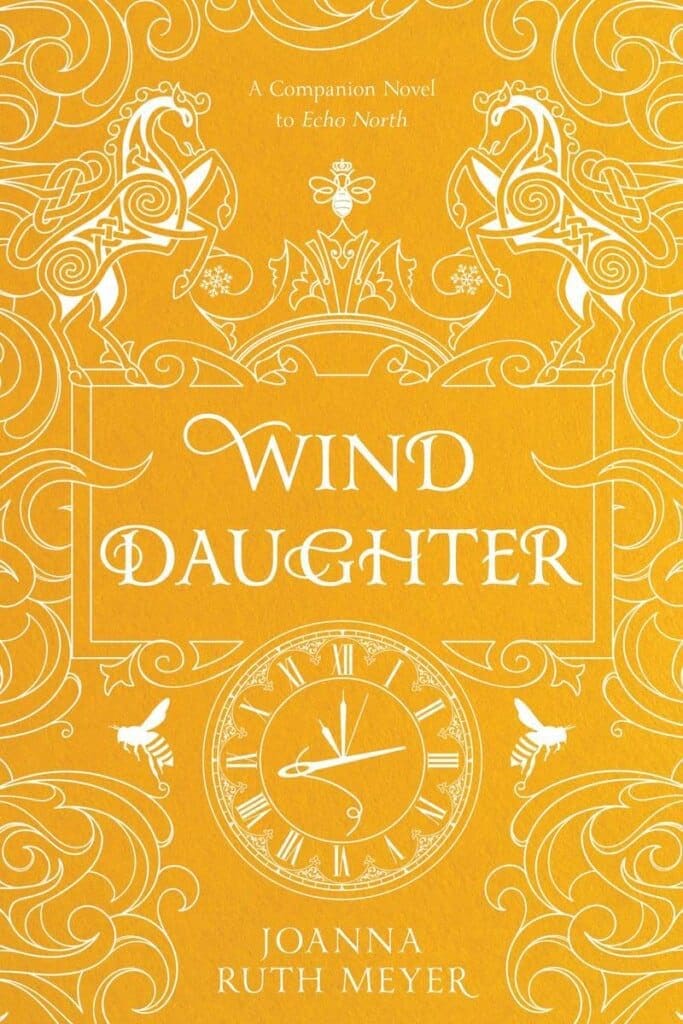 A hauntingly beautiful fairy tale about love and loss, this Echo North companion novel is perfect for fans of the Winternight Trilogy.
In the dark, cold reaches of the north lives a storyteller and his daughter. He told his daughter, Satu, many stories—romances like the girl who loved a star and changed herself into a nightingale so she could always see him shining—but the most important story he told her was his own. This storyteller was once the formidable North Wind, but he lost his power by trading it away in exchange for mortality—he loved her mother too much to live without her. The loss of his magic impacted more than just their family, however, and now the world is unraveling in the wake of this imbalance.
To save the North, Satu embarks on a perilous journey to reclaim her father's magic, but she isn't the only one searching for it. In the snow-laden mountains, she finds herself in a deadly race with the Winter Lord who wants the North Wind's destructive powers for himself.
Satu has the chance to be the heroine of her own fairy tale, only this one has an ending she never could have imagined.
---
Joanna Ruth Meyer is the author of Beneath the Haunting Sea, and Echo North, which received starred reviews from both Kirkus and Publishers Weekly. She is also the author of Beyond the Shadowed Earth and Into the Heartless Wood. She lives in Mesa, Arizona.
---
If you enjoy fantasy or fairy tales, check out the conversation with Sara Ella and Joanna Ruth Meyer.