Michael Connelly's "Avalon" is a short story in Mystery Writers of America's collection, When a Stranger Comes to Town. You can order a copy of it through the Web Store, and you might want to do that. https://bit.ly/348E3tS Peter White in Deadline recently announced an adaptation of "Avalon".
David E. Kelley Lands Straight-To-Series Order For Adaptation Of Michael Connelly's "˜Avalon' At ABC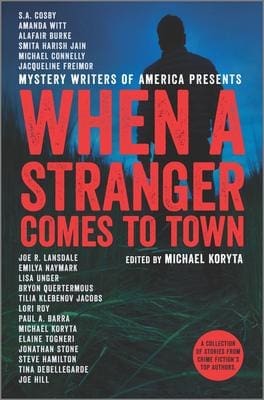 "David E. Kelley continues to add to his order book.
"The Big Little Lies creator has scored a straight-to-series order at ABC for Avalon, a drama series based on Michael Connelly's short story.
"It is Kelley's latest project for the Disney-owned network "" Big Sky is currently in its second season "" as well as his latest adaptation of Connelly's work. He has an adaptation of The Lincoln Lawyer at Netflix.
"Avalon, which is ABC's first straight-to-series order for its 2022-23 programming slate, takes place in the city of Avalon on Catalina Island, where L.A. Sheriff's Department Detective Nicole "Nic" Searcy heads up a small office.
"Catalina has a local population that serves more than 1 million tourists a year, and each day when the ferries arrive, hundreds of potential new stories enter the island. Detective Searcy is pulled into a career-defining mystery that will challenge everything she knows about herself and the island.
"Avalon was published last year as part of the short story collection When a Stranger Comes to Town.
"Kelley, who will write the pilot episode, created the series with Connelly, and the pair will exec produce."