Paige Shelton's Dark Night is the third book in her Alaska Wild series. This is a thriller series, not the cozy mysteries usually associated with Shelton. There are signed copies of Dark Night available through the Web Store. https://tinyurl.com/2p97juv6
Here is the summary of Dark Night.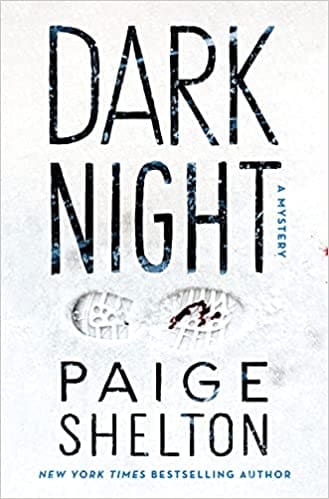 Dark Night marks the third book in the gripping, atmospheric Alaska Wild series from Paige Shelton, in which Benedict, Alaska is met with some unexpected visitors…and then disappearances.
Winter is falling in the remote town of Benedict, Alaska, and with the cold comes a mysterious guest. The dreaded "census man," seemingly innocuous, is an unwelcome presence to those members of this secretive community who would prefer to keep their business to themselves. Meanwhile, thriller writer Beth Rivers has received her own unexpected company: her mother. The last Beth heard, Mill Rivers had gone underground in the lower forty-eight, in search of Beth's kidnapper, and Beth can't help but be a little alarmed at her appearance: If Mill was able to track down her daughter, who knows who else might be able to?
Beth doesn't have time to ponder this for long, after a battered woman stumbles into the town bar one night, and her husband is found dead the next morning. Suspicions immediately turn to the census man, but when he, too, goes missing, everyone in Benedict—including the police chief—is suspected, and Beth and Mill must work to uncover the truth.
---
PAIGE SHELTON had a nomadic childhood, as her father's job as a football coach took her family to seven different towns before she was even twelve years old. After college at Drake University in Des Moines, Iowa, she moved to Salt Lake City. She thought she'd only stay a couple years, but instead she fell in love with the mountains and a great guy who became her husband. After many decades in Utah, she and her family moved to Arizona. She writes the Scottish Bookshop Mystery series and the Alaska Wild series.Her other series include the Farmers' Market, Cooking School, and Dangerous Type mystery series.
---
Enjoy Paige Shelton's conversation with Barbara Peters, owner of The Poisoned Pen.