Lisa Jewell's latest thriller is The Night She Disappeared, and she talked about her writing during a recent virtual event for The Poisoned Pen. There are still some signed copies of the book available through the Web Store if you would like to order one. https://bit.ly/3DYMC7H
Here's the description of The Night She Disappeared.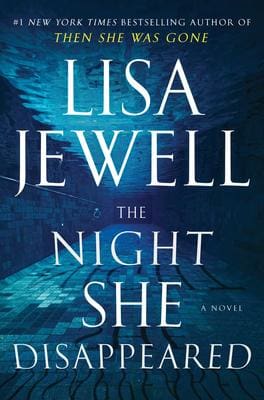 "Utterly gripping with richly drawn, hugely compelling characters, this is a first-class thriller with heart." —Lucy Foley, New York Times bestselling author
"Insane suspense." —Lee Child, New York Times bestselling author
"Her best thriller yet." —Harlan Coben, New York Times bestselling author
From the #1 New York Times bestselling author of Then She Was Gone comes another riveting work of psychological suspense about a beautiful young couple's disappearance on a gorgeous summer night, and the mother who will never give up trying to find them…
On a beautiful summer night in a charming English suburb, a young woman and her boyfriend disappear after partying at the massive country estate of a new college friend.
One year later, a writer moves into a cottage on the edge of the woods that border the same estate. Known locally as the Dark Place, the dense forest is the writer's favorite area for long walks and it's on one such walk that she stumbles upon a mysterious note that simply reads, "DIG HERE."
Could this be a clue towards what has happened to the missing young couple? And what exactly is buried in this haunted ground?
With her signature "rich, dark, and intricately twisted" (Ruth Ware, New York Times bestselling author) prose, Lisa Jewell has crafted a dazzling work of suspense that will keep you on the edge of your seat until the final page.
---
Lisa Jewell is the #1 New York Times bestselling author of nineteen novels, including The Family Upstairs and Then She Was Gone, as well as Invisible Girl and Watching You. Her novels have sold over 5 million copies internationally, and her work has also been translated into twenty-nine languages. Connect with her on Twitter @LisaJewellUK, on Instagram @LisaJewellUK, and on Facebook @LisaJewellOfficial.
---
Enjoy the conversation with Lisa Jewell.