When Patrick Millikin from The Poisoned Pen says Stuart Neville's The House of Ashes "Scared the hell out of me", you know it must be a frightening novel. Neville and Millikin talk about the new book, of course, but they also talk about guitars. You can't buy all the guitars on Neville's walls, but you can order a copy of The House of Ashes through the Web Store. https://bit.ly/2X1hOSB
Here's the description of The House of Ashes.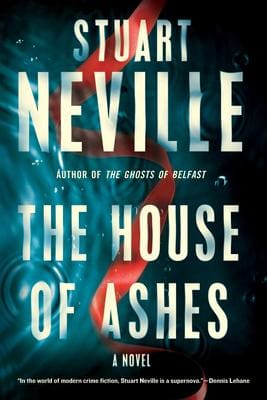 For fans of Gillian Flynn and Tana French, a chilling story of a Northern Irish murder sixty years buried

Sara Keane's husband, Damien, has uprooted them from England and moved them to his native Northern Ireland for a "fresh start" in the wake of her nervous breakdown. Sara, who knows no one in Northern Ireland, is jobless, carless, friendless—all but a prisoner in her own house. When a blood-soaked old woman beats on the door, insisting the house is hers before being bundled back to her care facility, Sara begins to understand the house has a terrible history her husband never intended for her to discover. As the two women form a bond over their shared traumas, Sara finds the strength to stand up to her abuser, and Mary—silent for six decades—is finally ready to tell her story . . .
Through the counterpoint voices—one modern Englishwoman, one Northern Irish farmgirl speaking from half a century earlier—Stuart Neville offers a chilling and gorgeous portrait of violence and resilience in this truly haunting narrative.
---
Stuart Neville, the "king of Belfast noir" (The Guardian), is the author of the short story collection The Traveller, as well as nine novels, for which he has won the Los Angeles Times Book Prize and been shortlisted for the Edgar, Macavity, Dilys, Barry, and Anthony Awards as well as the CWA Steel Dagger. He lives near Belfast.
---
It's an interesting conversation with Stuart Neville. Check it out.