Mike Lupica and Carl Hiaasen are friends, so they can talk about that, as well as talk about Lupica's task of capturing Robert B. Parker's voice in the Sunny Randall novels. Lupica tells about taking over that series. Robert B. Parker's Payback is Lupica's third Sunny Randall book. You can order a signed copy of it through the Web Store. https://bit.ly/3iJKnK8
Here's Robert B. Parker's Payback by Mike Lupica.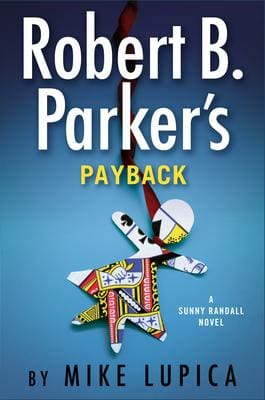 In her latest thrilling adventure, PI Sunny Randall takes on two serpentine cases that converge into one deadly mystery.
PI Sunny Randall has often relied on the help of her best friend Spike in times of need. When Spike's restaurant is taken over under a predatory loan agreement, Sunny has a chance to return the favor. She begins digging into the life of the hedge fund manager who screwed Spike over – surely a guy that smarmy has a skeleton or two in his closet – and soon finds this new enemy may have the backing of even badder criminals.
At the same time, Sunny's cop contact Lee Farrell asks her to intervene with his niece, a college student who reported being the victim of a crime but seems to know more than she's telling police. As the uncooperative young woman becomes outright hostile, Sunny runs up against a wall that she's only more determined to scale.
Then, what appear to be two disparate cases are united by a common factor, and the picture becomes even more muddled. But one thing is clear: Sunny has been poking a hornet's nest from two sides, and all hell is about to break loose.
---
Mike Lupica is a prominent sports journalist and the New York Times-bestselling author of more than forty works of fiction and non-fiction. A longtime friend to Robert B. Parker, he was selected by the Parker estate to continue the Sunny Randall and Jesse Stone series.
---
If you enjoy either of these authors, you'll appreciate the friendship and humor in this recent event.