The new Easy Rawlins novel, Blood Grove, is released on Tuesday, and The Poisoned Pen is celebrating by hosting Walter Mosley for a virtual event. The program will be live on Facebook at 7 PM (9 PM ET), on February 2. While you wait, you can order a signed copy of the book at the Web Store. https://bit.ly/2NXhTQU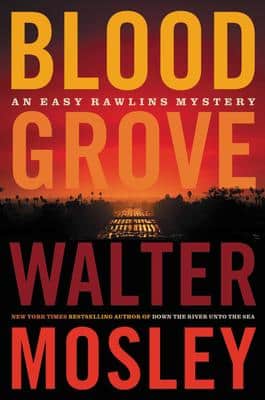 Walter Mosley. Blood Grove (Mulholland Books, $27.00 Signed). "Master of craft and narrative" Walter Mosley returns with this crowning achievement in the Easy Rawlins saga, in which the iconic detective's loyalties are tested on the sun-soaked streets of Southern California (National Book Foundation)
It is 1969, and flames can be seen on the horizon, protest wafts like smoke though the thick air, and Easy Rawlins, the Black private detective whose small agency finally has its own office, gets a visit from a white Vietnam veteran. The young man comes to Easy with a story that makes little sense. He and his lover, a beautiful young woman, were attacked in a citrus grove at the city's outskirts. He may have killed a man, and the woman and his dog are now missing. Inclined to turn down what sounds like nothing but trouble, Easy takes the case when he realizes how damaged the young vet is from his war experiences—the bond between veterans superseding all other considerations.
The veteran is not Easy's only unlooked-for trouble. Easy's adopted daughter Feather's white uncle shows up uninvited, raising questions and unsettling the life Easy has long forged for the now young woman. Where Feather sees a family reunion, Easy suspects something else, something that will break his heart.
Blood Grove is a crackling, moody, and thrilling race through a California of hippies and tycoons, radicals and sociopaths, cops and grifters, both men and women. Easy will need the help of his friends—from the genius Jackson Blue to the dangerous Mouse Alexander, Fearless Jones, and Christmas Black—to make sense of a case that reveals the darkest impulses humans harbor.
Blood Grove is a novel of vast scope and intimate insight, and a soulful call for justice by any means necessary.
---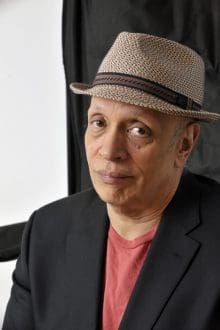 Walter Mosley is one of the most versatile and admired writers in America. He is the author of more than sixty critically acclaimed books that cover a wide range of ideas, genres, and forms including fiction (literary, mystery, and science fiction), political monographs, writing guides including Elements of Fiction, a memoir in paintings, and a young adult novel called 47. His work has been translated into twenty-five languages,
From a forthcoming collection of short stories, The Awkward Black Man, to his daring novel John Woman, which explored deconstructionist history, and his standalone crime novel Down the River and Unto the Sea, which won an Edgar Award for Best Novel, the rich storylines that Mosley has created deepen the understanding and appreciation of Black life in the United States. He has introduced an indelible cast of characters into the American canon starting with his first novel, Devil in a Blue Dress, which brought Easy Rawlins, his private detective in postwar Los Angeles and his friends Jackson Blue and Raymond "Mouse" Alexander into reader's lives. Mosley has explored both large issues and intimate realities through the lens of characters like the Black philosopher Socrates Fortlow; the elder suffering from Alzheimer's, Ptolemy Grey; the bluesman R L; the boxer and New York private investigator Leonid McGill; Debbie Dare, the porn star of Debbie Doesn't Do It Anymore; and Tempest Landry and his struggling angel, among many others.
Mosley has also written and staged several plays including The Fall of Heaven, based on his Tempest Landry stories and directed by the acclaimed director Marion McClinton. Several of his books have been adapted for film and television including Devil in a Blue Dress (starring Denzel Washington, Don Cheadle and Jennifer Beals) and the HBO production of Always Outnumbered (starring Laurence Fishburne and Natalie Cole). His short fiction has been widely published, and his nonfiction—long-form essays and op-eds—have appeared in the New York Times, Los Angeles Times, and The Nation among other publications. He is also a writer and an executive producer on the John Singleton FX drama series, "Snowfall."
Concerned by the lack of diversity in all levels of publishing, Mosley established The Publishing Certificate Program with the City University of New York to bring together book professionals and students hailing from a wide range of racial, ethnic and economic communities for courses, internships, and job opportunities. In 2013, Mosley was inducted into the New York State Writers Hall of Fame, and he is the winner of numerous awards, including an O. Henry Award, The Mystery Writers of America's Grand Master Award, a Grammy®, several NAACP Image awards, and PEN America's Lifetime Achievement Award. In 2020, he was named the recipient of the Robert Kirsch Award for lifetime achievement from Los Angeles Times Festival of Books.
Born and raised in Los Angeles, Mosley now lives in Brooklyn and Los Angeles.