It's not too early to talk about Abigail Dean's hot debut novel, Girl A. Caz Frear will host Dean on Tuesday, February 9 at 1 PM (3 PM ET) on The Poisoned Pen's Facebook page, but you'll be able to catch it later if that doesn't work for you. Girl A can be ordered through the Web Store. https://bit.ly/36vJFfz
If you're interested in the backstory, and Dean's own story, check out Alison Flood's interview with the author in The Guardian. https://bit.ly/3j5CCzl
Here's Girl A.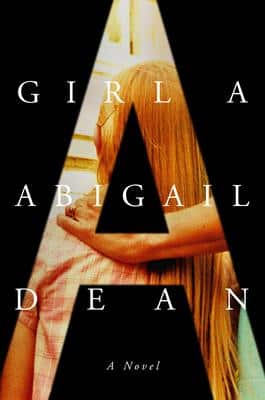 Abigail Dean. Girl A (Viking, $27.00 Unsigned). For readers of Room and Sharp Objects, a propulsive and psychologically immersive novel about a young girl who escapes captivity""but not the secrets that shadow the rest of her life.
""˜Girl A,' she said. "˜The girl who escaped. If anyone was going to make it, it was going to be you.'"
Lex Gracie doesn't want to think about her family. She doesn't want to think about growing up in her parents' House of Horrors. And she doesn't want to think about her identity as Girl A: the girl who escaped, the eldest sister who freed her older brother and four younger siblings. It's been easy enough to avoid her parents""her father never made it out of the House of Horrors he created, and her mother spent the rest of her life behind bars. But when her mother dies in prison and leaves Lex and her siblings the family home, she can't run from her past any longer. Together with her sister, Evie, Lex intends to turn the House of Horrors into a force for good. But first she must come to terms with her siblings""and with the childhood they shared.
What begins as a propulsive tale of escape and survival becomes a gripping psychological family story about the shifting alliances and betrayals of sibling relationships""about the secrets our siblings keep, from themselves and each other. Who have each of these siblings become? How do their memories defy or galvanize Lex's own? As Lex pins each sibling down to agree to her family's final act, she discovers how potent the spell of their shared family mythology is, and who among them remains in its thrall and who has truly broken free.
Abigail Dean works as a lawyer for Google, and before that was a bookseller. She lives in London, and is working on her second novel.