Join The Poisoned Pen on Facebook on Saturday, Jan. 30 at 4 PM (6 PM ET) for the virtual book launch of Donis Casey's latest book, Valentino Will Die. Signed copies of Valentino Will Die, the second Bianca Dangereuse Hollywood Mystery, are available through the Web Store, along with copies of The Wrong Girl, the first in the series. Casey's Alafair Tucker mysteries are also available. https://bit.ly/2F9BIwo
Here's the summary of Valentino Will Die.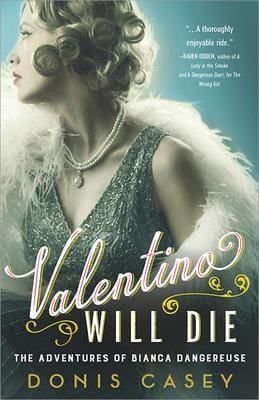 Donis Casey. Valentino Will Die (The Poisoned Pen Press/Sourcebooks, $15.99 Signed). WHO IS TRYING TO KILL THE WORLD'S GREATEST LOVER?
Though Bianca LaBelle, star of the wildly popular silent movie serial "The Adventures of Bianca Dangereuse", and Rudolph Valentino, the greatest screen idol of all time, have been friends for years, in the summer of 1926 they are making their first picture together, a steamy romance called Grand Obsession. One evening after dinner at Bianca's fabulous Beverly Hills estate, a troubled Rudy confesses that he has received anonymous death threats. In a matter of days, filming comes to an abrupt halt when Rudy falls deathly ill. Could it be poison?
As Rudy lies dying, Bianca promises him that she will find out who is responsible. Was it one of his many lovers? A delusional fan? Or perhaps Rudy had run afoul of a mobster whose name Bianca knows all too well? She calls on P.I. Ted Oliver to help her investigate the end of what had seemed to be the charmed life of Valentino.
---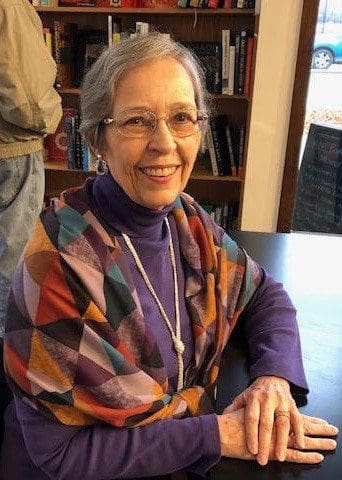 DONIS CASEY was born and raised in Tulsa, Oklahoma. A third generation Oklahoman, she and her siblings grew up among their aunts and uncles, cousins, grandparents and great-grandparents on farms and in small towns, where they learned the love of family and independent spirit that characterizes the population of that pioneering state. Donis graduated from the University of Tulsa with a degree in English, and earned a Master's degree in Library Science from Oklahoma University. After teaching school for a short time, she enjoyed a career as an academic librarian, working for many years at the University of Oklahoma and at Arizona State University in Tempe, Arizona.
Donis left academia in 1988 to start a Scottish import gift shop in downtown Tempe. After more than a decade as an entrepreneur, she decided to devote herself full-time to writing. The Old Buzzard Had It Coming is her first book. For the past twenty years, Donis has lived in Tempe, AZ, with her husband.