Kate Mosse, author of The Burning Chambers, continues her historical fiction series that covers 300 years, with the second book, The City of Tears. Barbara Peters, owner of The Poisoned Pen, introduced Mosse to the audience for her virtual event, along with Brad Meltzer, who then hosted the rest of the event. Both books are available through the Web Store. https://bit.ly/3aaDyye
Because the series begins with The Burning Chambers, let's start with the summary of that book.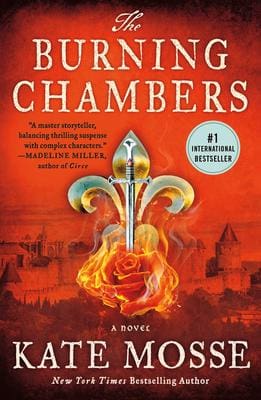 "For fans of juicy historical fiction, this one might just develop into their next obsession."—EW.com

From Kate Mosse, the New York Times and #1 internationally bestselling author of Labyrinth, comes The Burning Chambers, the first in an epic new series.

Power and Prejudice: France, 1562. War sparks between the Catholics and Huguenots, dividing neighbors, friends, and family—meanwhile, nineteen-year-old Minou Joubert receives an anonymous letter at her father's bookshop. Sealed with a distinctive family crest, it contains just five words: She knows that you live.
Love and Betrayal: Before Minou can decipher the mysterious message, she meets a young Huguenot convert, Piet Reydon. Piet has a dangerous task of his own, and he will need Minou's help if he is to stay alive. Soon, they find themselves on opposing sides, as forces beyond their control threaten to tear them apart.
Honor and Treachery: As the religious divide deepens, Minou and Piet find themselves trapped in Toulouse, facing new dangers as tensions ignite across the city—and a feud that will burn across generations begins to blaze. . .
"A masterly tour of history . . . a breathless thriller, alive with treachery, danger, atmosphere, and beauty."—A.J. Finn, #1 New York Times bestselling author of The Woman in the Window
---
Here is The City of Tears, the current book in a proposed quartet of books.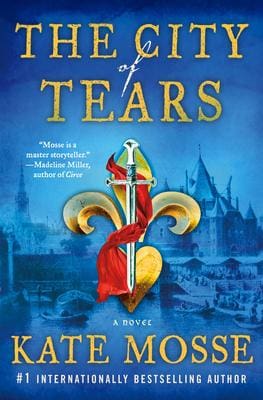 Following #1 Sunday Times bestseller The Burning Chambers, New York Times bestseller Kate Mosse returns with The City of Tears, a sweeping historical epic about love in a time of war.
Alliances and Romance
August 1572: Minou Joubert and her husband Piet travel to Paris to attend a royal wedding which, after a decade of religious wars, is intended to finally bring peace between the Catholics and the Huguenots.
Loyalty and Deception
Also in Paris is their oldest enemy, Vidal, in pursuit of an ancient relic that will change the course of history.
Revenge and Persecution
Within days of the marriage, thousands will lie dead in the street, and Minou's family will be scattered to the four winds . . .
---
If you're a fan of history or historical fiction, you'll enjoy the conversation about history and Kate Mosse's books, the conversation between Kate Mosse and Brad Meltzer.