Mark Pryor takes readers back to Paris with his ninth Hugo Marston novel, The French Widow. He and Barbara Peters, owner of The Poisoned Pen, bring readers up to date with Hugo and his life. But, in a time when we can't travel, he also introduces us to various sites in Paris. You can order copies of Mark Pryor's books through the WebStore. https://bit.ly/33iL08g
Here's the summary of Pryor's latest book, The French Widow.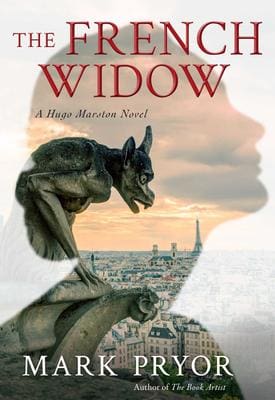 A young American woman is attacked at a historic Paris chateau and four paintings are stolen the same night, drawing Hugo Marston into a case where everyone seems like a suspect. To solve this mystery Hugo must crack the secrets of the icy and arrogant Lambourd family, who seem more interested in protecting their good name than future victims. Just as Hugo thinks he's close, some of the paintings mysteriously reappear, at the very same time that one of his suspects goes missing.
While under pressure to catch a killer, Hugo also has to face the consequences of an act some see as heroic, but others believe might have been staged for self-serving reasons. This puts Hugo under a media and police spotlight he doesn't want, and helps the killer he's hunting mark him as the next target….
*****
Enjoy the conversation about Paris, country house mysteries, and Pryor's books.