Tuesday was release day for Joanne Fluke's latest Hannah Swensen mystery, Christmas Cupcake Murder. She actually did a virtual appearance, in person, for The Poisoned Pen, and did a baked goods signing for fans. Check out these treats.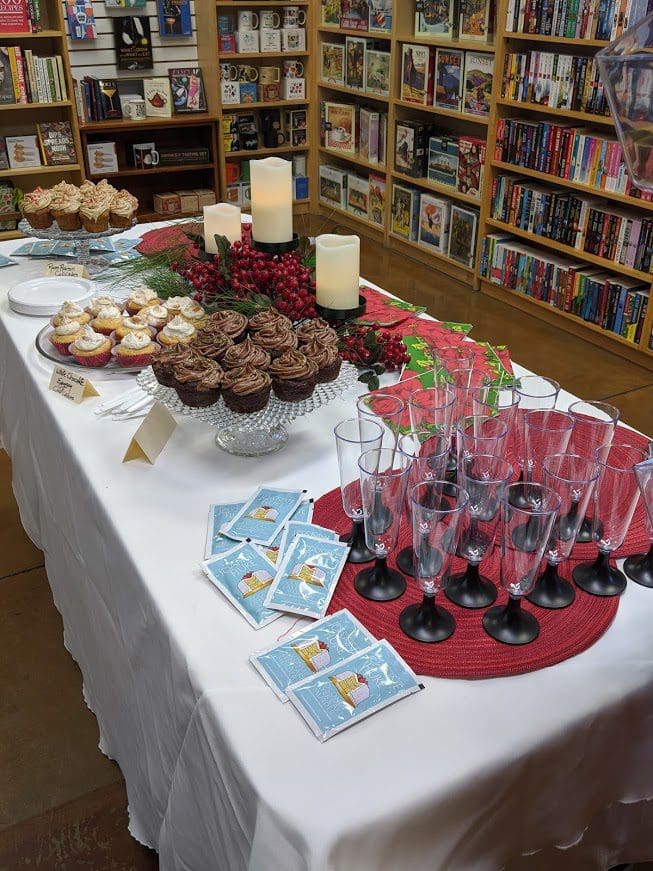 Of course, there are all kinds of recipes in Christmas Cupcake Murder. You can order signed copies of the book, and copies of Joanne Fluke's other books through the WebStore. https://bit.ly/2o5JYqA
Here are a couple photos of Joanne Fluke, masked and ready to sign books.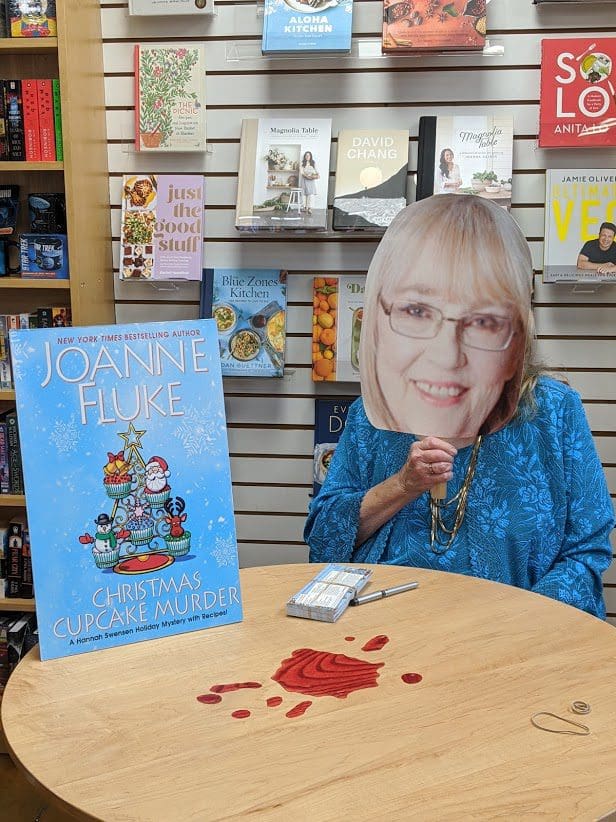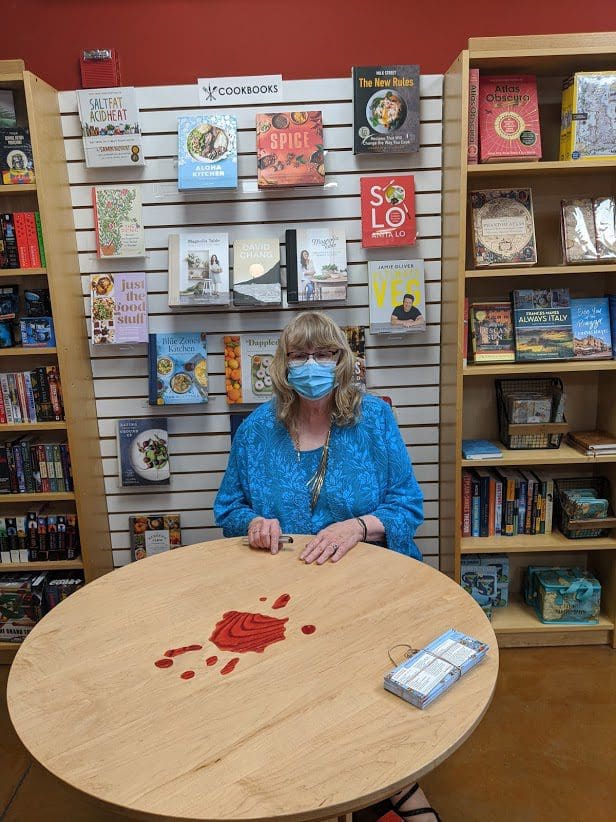 Here's the summary of Christmas Cupcake Murder.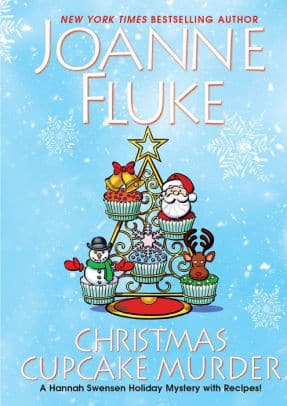 Featuring over a dozen cookie and dessert recipes from The Cookie Jar—Hannah Swensen's famous bakery, this festive new Christmas mystery from the Queen of Culinary Cozies is just the holiday treat you need this season!

"Don't miss this charming mystery, which will also satisfy your sweet tooth."
—Booklist STARRED REVIEW

As December turns Lake Eden into the North Pole, the heat is on in Hannah Swensen's kitchen to honor two Christmas promises: baking irresistible holiday cupcakes and preventing murder!

While Hannah speeds through a lengthy holiday checklist, drama in town grows like Santa's waistline on Christmas Eve. Her sister Andrea wants to stave off the blues by helping out at The Cookie Jar, Michele's love life is becoming complicated, Lisa needs Hannah's advice, and Delores has a Christmas secret she's not willing to share. But nothing dampens the holiday mood more than the chilling mystery surrounding the man found near death in an abandoned storefront two doors down from Hannah's bakery . . .
 
The befuddled John Doe can't recall a thing about himself—except for his unusual knowledge of restoring antique furniture. With a smattering of clues and barely enough time to frost Christmas cookies, Hannah must solve a deadly puzzle that could leave her dashing through the snow for her life!
*****
The virtual event includes a few baking tips from Joanne Fluke.