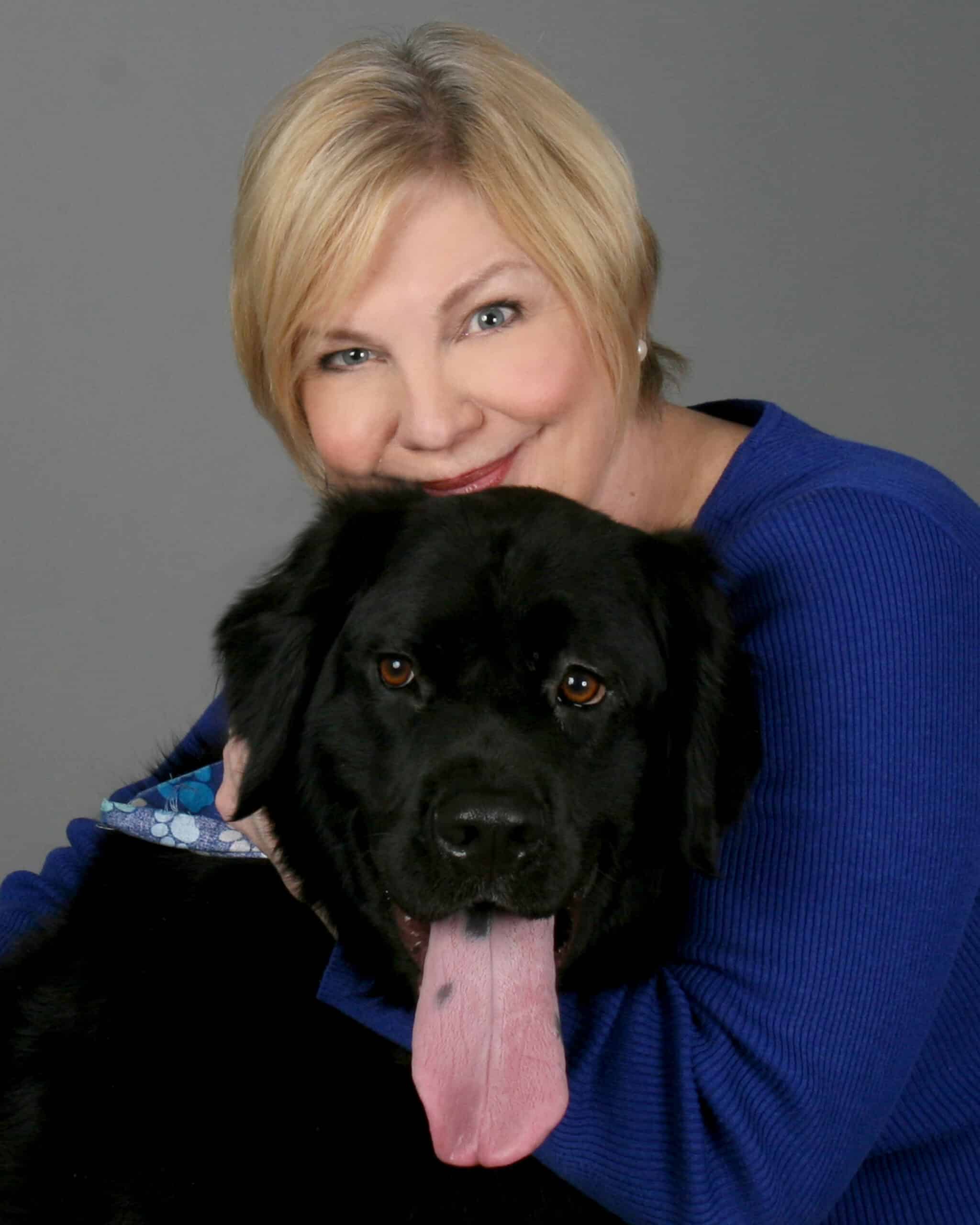 Paula Munier is a little overshadowed by Bear, that beautiful dog in her author's photo, isn't she? Personally, I think the author of the Mercy Carr mysteries planned it that way. Munier's books are available through the Web Store. https://bit.ly/373HChB
Paula Munier is the author of the bestselling Plot Perfect, The Writer's Guide to Beginnings, Writing with Quiet Hands, and Fixing Freddie: A True Story of a Boy, a Mom, and a Very, Very Bad Beagle. She was inspired to write A Borrowing of Bones, the first Mercy and Elvis mystery, by the hero working dogs she met through MissionK9Rescue, her own Newfoundland retriever mix rescue Bear, and a lifelong passion for crime fiction. She lives in New Hampshire with her family, Bear, and a torbie tabby named Ursula.
Munier hasn't really needed distractions lately, so she wrote a lengthy piece with book "Distractions". You can find all but one of her suggestions in the Web Store. https://store.poisonedpen.com/ Her final suggestion is a special book, a little costly and hard to find for most of us. Even so, it's worth sharing.
*****
Books are my life. Literally. Dr. Seuss at six was my gateway drug to a childhood spent reading every book I could land my hands on and an adulthood spent writing, editing, and selling books as an author, acquisitions editor, and literary agent. I read for pleasure, I read for inspiration, I read for comfort and companionship—and I read for a living.
It would take more than a pandemic to get me to stop reading. On the contrary, the pandemic gives me permission to spend even more of my time reading—and to read what truly engages and moves me. Partly because we're up here in Nowhere, New Hampshire (as my youngest calls it) with my elderly parents, two rescue dogs, a rescue cat, and a new rescue puppy for the duration. No food delivery, no restaurants, no retail therapy. Nothing but woods for miles around. But I can always escape into a good book….
Here's a sampling of the stories that have helped me through these perilous times: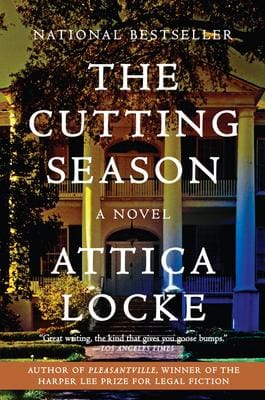 THE CUTTING SEASON, by Attica Locke
I came too late to the Attica Locke fan club, but I made up for it by reading all of her novels in a sweet streak just as we dug in for the new shelter-in-place order. All great stories, especially her Highway 59 mysteries, but my first read remains my favorite: The Cutting Season, a 2013 mystery set on a "landmark" plantation in  Louisiana's sugar cane country that reads like it was ripped from today's headlines about race relations and revisionist history in the South. If you haven't read Attica Locke, now's the time.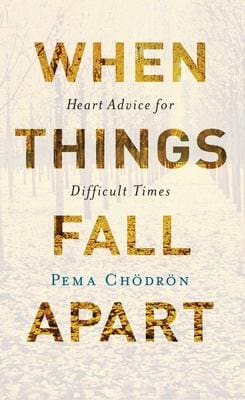 WHEN THINGS FALL APART by Pema Chodron
I've read practically everything this beloved Buddhist nun and teacher has written, but I find myself turning to her humility and humanity all over again whenever I despair of our fate as a country, as a species, and as a planet. Which happens more often than not these days. The Compassion Book and Living Beautifully are wonderful, too, but this is the book I recommend—and reread—the most. The sub-title of this book says it all: Heart advice for difficult times. Who doesn't need a little of that right now?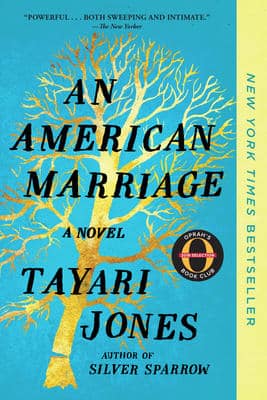 AN AMERICAN MARRIAGE by Tayari Jones
I'd been meaning to read this Oprah's Book Club selection ever since I met Tayari Jones at the Writers Digest Conference a few year back and was so impressed by her and her novel Silver Sparrow. Lockdown gave me the time—and I loved loved loved this story of a marriage torn asunder by circumstances beyond the couple's control—and how they deal with it and with each other, for better or for worse. A classic.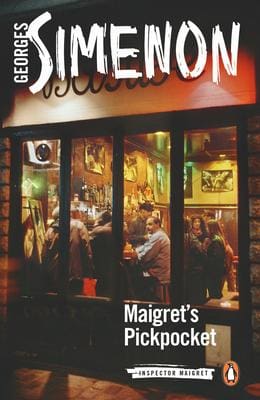 MAIGRET'S PICKPOCKET by Georges Simenon
I chose Maigret's Pickpocket just because it's the one I'm reading right now. You should know that I read Maigret novels the way other people knit sweaters or bake bread or chant mantras—to calm my mind, to pound away stress, to commune with the divine. Only my god is the pipe-smoking Inspector Jules Maigret of the Paris Prefecture, who leaves the City of Light just a little brighter every book by fighting the good fight against the dark underbelly of its storied streets with his trademark wisdom, deep understanding of human nature, and Gallic pessimism. I don't know if I've actually read all of the Maigret oeuvre—Simenon wrote so many he called himself the Henry Ford of novelists—but if I haven't, I should have by the time this is all over.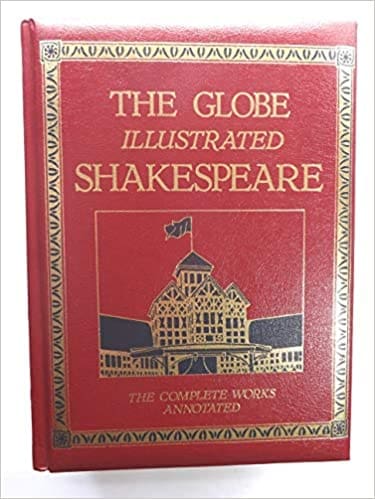 (This one is not available through the Web Store. We can only drool over it.)
THE GLOBE ILLUSTRATED SHAKESPEARE
William Shakespeare is my go-to when I feel bad about the human race. Somehow his timeless tales of people struggling with love, jealousy, greed, revenge, violence, and more always make me feel better about being human. One of the silver linings of this pandemic is all of the Shakespeare you can now see online, and I've been watching both live and filmed performances of his plays and rereading them in tandem. My idea of a good time. I know, I know, I'm such a nerd.
There's nothing good about this pandemic, but there is one consolation: So many books—and for once we may have the time.
*****
And, I hope you have the time to try Paula Munier's mysteries featuring veteran Mercy Carr and her bomb-sniffing dog, Elvis. As I said, you can find them in the Web Store. https://bit.ly/373HChB
A Borrowing of Bones is the first in the series.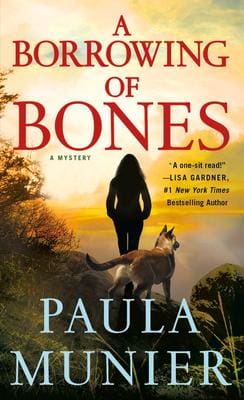 The instant USA Today bestseller!
The first in a gripping new series by Paula Munier, A Borrowing of Bones is full of complex twists, introducing a wonderful new voice for mystery readers and dog lovers.
Grief and guilt are the ghosts that haunt you when you survive what others do not….
After their last deployment, when she got shot, her fiancé Martinez got killed and his bomb-sniffing dog Elvis got depressed, soldier Mercy Carr and Elvis were both sent home, her late lover's last words ringing in her ears: "Take care of my partner."
Together the two former military police—one twenty-nine-year-old two-legged female with wounds deeper than skin and one handsome five-year-old four-legged Malinois with canine PTSD—march off their grief mile after mile in the beautiful remote Vermont wilderness.
Even on the Fourth of July weekend, when all of Northshire celebrates with fun and frolic and fireworks, it's just another walk in the woods for Mercy and Elvis—until the dog alerts to explosives and they find a squalling baby abandoned near a shallow grave filled with what appear to be human bones.
U.S. Game Warden Troy Warner and his search and rescue Newfoundland Susie Bear respond to Mercy's 911 call, and the four must work together to track down a missing mother, solve a cold-case murder, and keep the citizens of Northshire safe on potentially the most incendiary Independence Day since the American Revolution.
It's a call to action Mercy and Elvis cannot ignore, no matter what the cost.
*****
The second book in the series, Blind Search, is out in hardcover. If you'd rather wait for the paperback, you can pre-order it before the October release.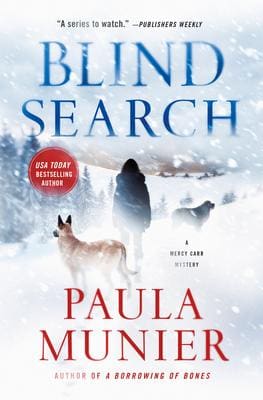 Former Army MP Mercy Carr and her retired bomb-sniffing dog Elvis are back in Blind Search, the sequel to the page-turning, critically acclaimed A Borrowing of Bones
It's October, hunting season in the Green Mountains—and the Vermont wilderness has never been more beautiful or more dangerous. Especially for nine-year-old Henry, who's lost in the woods. Again. Only this time he sees something terrible. When a young woman is found shot through the heart with a fatal arrow, Mercy thinks that something is murder. But Henry, a math genius whose autism often silences him when he should speak up most, is not talking.
Now there's a murderer hiding among the hunters in the forest—and Mercy and Elvis must team up with their crime-solving friends, game warden Troy Warner and search-and-rescue dog Susie Bear, to find the killer—before the killer finds Henry. When an early season blizzard hits the mountains, cutting them off from the rest of the world, the race is on to solve the crime, apprehend the murderer, and keep the boy safe until the snowplows get through.
Inspired by the true search-and-rescue case of an autistic boy who got lost in the Vermont wilderness, Paula Munier's mystery is a compelling roller coaster ride through the worst of winter—and human nature.
*****
Here's a teaser. Although you'll have to wait until March for The Hiding Place, you might want to know what's coming next in the series.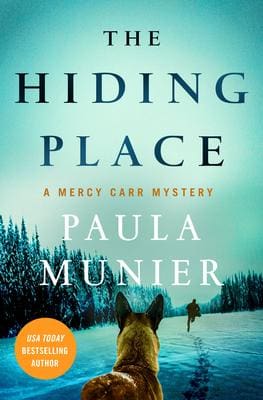 Mercy and Elvis are back in The Hiding Place, the most enthralling entry yet in USA Today bestselling Paula Munier's award-winning Mercy Carr mystery series. When the man who killed her grandfather breaks out of prison and comes after her grandmother, Mercy must unearth the long-buried scandals that threaten to tear her family apart. And she may have to do it without her beloved canine partner Elvis, if the sniffer dog's former handler has his way….
Some people take their secrets with them to the grave. Others leave them behind on their deathbeds, riddles for the survivors to solve.
When her late grandfather's deputy calls Mercy to his deathbed, she and Elvis inherit the cold case that haunted him—and may have killed him. But finding Beth Kilgore 20 years after she disappeared is more than a lost cause. It's a Pandora's box releasing a rain of evil on the very people Mercy and Elvis hold most dear.
The timing couldn't be worse when the man who murdered her grandfather escapes from prison and a fellow Army vet turns up claiming that Elvis is his dog, not hers. With her grandmother Patience gone missing, and Elvis's future uncertain, Mercy faces the prospect of losing her most treasured allies, the only ones she believes truly love and understand her.
She needs help, and that means forgiving Vermont Game Warden Troy Warner long enough to enlist his aid. With time running out for Patience, Mercy and Elvis must team up with Troy and his search-and-rescue dog Susie Bear to unravel the secrets of the past and save her grandmother—before it's too late.
Once again, Paula Munier crafts a terrific mystery thriller filled with intrigue, action, resilient characters, the mountains of Vermont, and two amazing dogs.