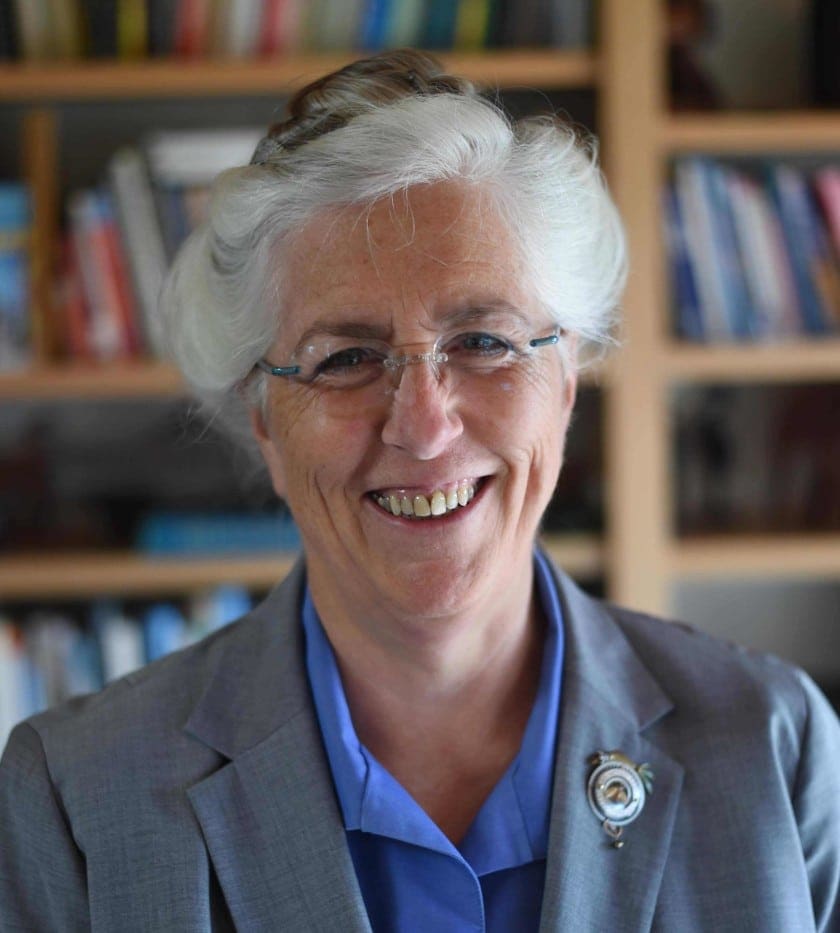 I do subscribe to the L.A. Times, so I hope you're able to read the article I'm sharing, Mary McNamara's Column: "Sherlock Holmes and Mary Russell are getting me through COVID-19. They can help you too." Here's the link. https://lat.ms/330g1hq
Laurie R. King is a friend of The Poisoned Pen. She's written blog posts here, including her "Distractions" post. https://bit.ly/3f2ojIg It's great to be able to share this homage to her books.
Here's just one paragraph from McNamara that will give you a clue as to how much she appreciates King's books. "But no Sherlock character save the original have I loved so well or so long as Laurie R. King's Mary Russell. The young, Jewish, half-American, half-British, theology scholar-left-handed knife thrower-wealthy bluestocking-brilliant investigator who, at age 15, meets the the world's first consulting detective as he's languishing among his Sussex bees and marries him pretty much the moment she turns 21."
If you haven't discovered Laurie R. King's Russell/Holmes books, you can start at the beginning with The Beekeeper's Apprentice. King's books are available through the Web Store. https://bit.ly/2yDn27l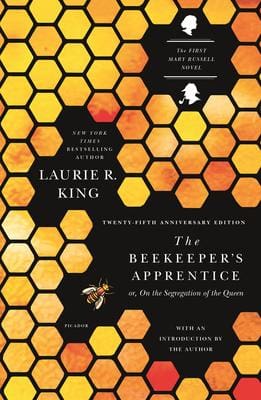 Here's the summary of The Beekeeper's Apprentice.
The Twentieth-Anniversary Edition of the First Novel of the Acclaimed Mary Russell Series by Edgar Award""Winning Author Laurie R. King.

An Agatha Award Best Novel Nominee "¢ Named One of the Century's Best 100 Mysteries by the Independent Mystery Booksellers Association

In 1915, Sherlock Holmes is retired and quietly engaged in the study of honeybees in Sussex when a young woman literally stumbles onto him on the Sussex Downs. Fifteen years old, gawky, egotistical, and recently orphaned, the young Mary Russell displays an intellect to impress even Sherlock Holmes. Under his reluctant tutelage, this very modern, twentieth-century woman proves a deft protégée and a fitting partner for the Victorian detective. They are soon called to Wales to help Scotland Yard find the kidnapped daughter of an American senator, a case of international significance with clues that dip deep into Holmes's past. Full of brilliant deduction, disguises, and danger, The Beekeeper's Apprentice, the first book of the Mary Russell""Sherlock Holmes mysteries, is "remarkably beguiling" (The Boston Globe).
*****
Here's the latest Russell/Holmes adventure, Riviera Gold. Signed copies are still available.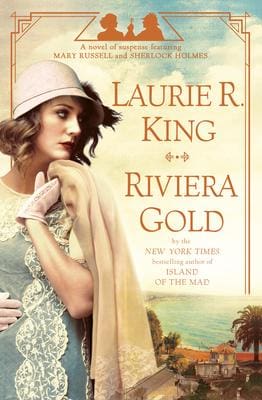 Mary Russell and Sherlock Holmes turn the Riviera upside down to crack their most captivating case yet in the New York Times bestselling series that Lee Child called "the most sustained feat of imagination in mystery fiction today."
It's summertime on the Riviera, and the Jazz Age has come to France's once-sleepy beaches. From their music-filled terraces, American expatriates gaze along the coastline at the lights of Monte Carlo, where fortunes are won, lost, stolen, and sometimes hidden away. When Mary Russell and Sherlock Holmes arrive, they find their partnership pulled between youthful pleasures and old sins, hot sun and cool jazz, new affections and enduring loyalties.
Russell falls into easy friendship with an enthralling American couple, Sara and Gerald Murphy, whose golden life on the Riviera has begun to attract famous writers and artists—and some of the scoundrels linked with Monte Carlo's underworld. The Murphy set will go on to inspire everyone from F. Scott Fitzgerald to Pablo Picasso, but in this summer of 1925, their importance for Russell lies in one of their circle's recent additions: the Holmeses' former housekeeper, Mrs. Hudson, who hasn't been seen since she fled England under a cloud of false murder accusations.
When a beautiful young man is found dead in Mrs. Hudson's front room, she becomes the prime suspect in yet another murder. Russell is certain of Mrs. Hudson's innocence; Holmes is not. But the old woman's colorful past has been a source of tension between them before, and now the dangerous players who control Monte Carlo's gilded casinos may stop at nothing to keep the pair away from what Mrs. Hudson's youthful history could bring to light.
The Riviera is a place where treasure can be false, where love can destroy, and where life, as Mary Russell and Sherlock Holmes will discover, can be cheap—even when it is made of solid gold.