Let's introduce you to a debut author. Barbara Peters, owner of The Poisoned Pen, recently talked with Anna Downes, a British author who lives in Australia. She's the author of The Safe Place. You can order copies of the book through the Web Store. https://bit.ly/2WU2yUC
Here's the description of The Safe Place.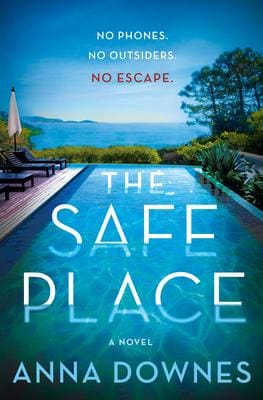 Superbly tense and oozing with atmosphere, Anna Downes's debut, The Safe Place, is the perfect summer suspense, with the modern gothic feel of Ruth Ware and the morally complex family dynamics of Lisa Jewell.
Welcome to paradise…will you ever be able to leave?
Emily is a mess.
Emily Proudman just lost her acting agent, her job, and her apartment in one miserable day.
Emily is desperate.
Scott Denny, a successful and charismatic CEO, has a problem that neither his business acumen nor vast wealth can fix. Until he meets Emily.
Emily is perfect.
Scott offers Emily a summer job as a housekeeper on his remote, beautiful French estate. Enchanted by his lovely wife Nina, and his eccentric young daughter, Aurelia, Emily falls headlong into this oasis of wine-soaked days by the pool. But soon Emily realizes that Scott and Nina are hiding dangerous secrets, and if she doesn't play along, the consequences could be deadly.
*****
Enjoy the virtual author event here.