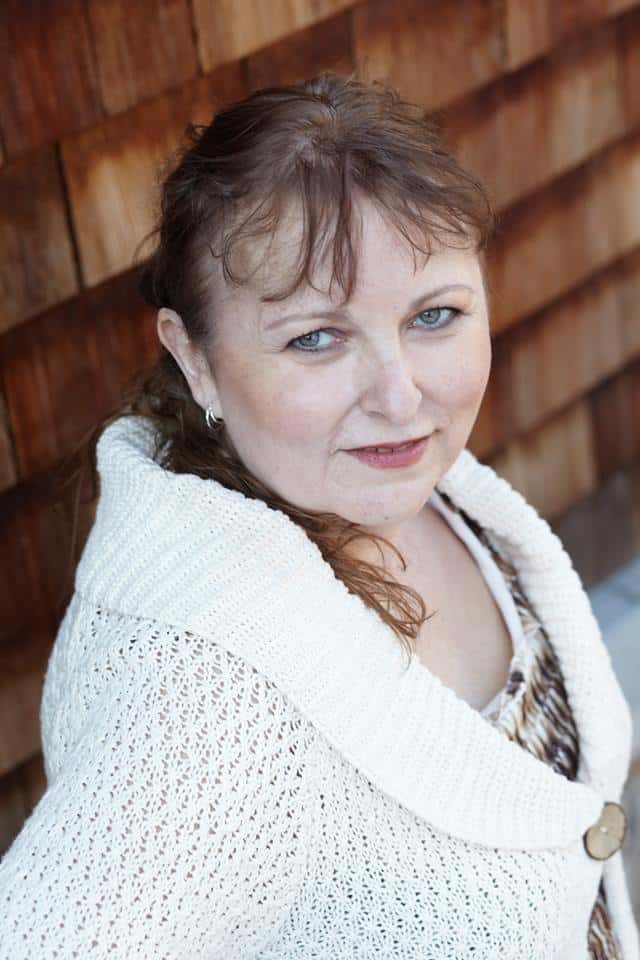 Lynn Cahoon is such a prolific writer that I thought it was time I asked her to write a book "Distractions" piece and tell us what she's been reading during the pandemic. She writes the Tourist Trap mysteries, the Cat Latimer ones, the Farm-to-Fork mysteries, and this coming January she launches a new series with One Poison Pie, a Kitchen Witch mystery. Cahoon's most recent book is the eleventh Tourist Trap Mystery, Murder in Waiting, which just came out a couple weeks ago. You can find Lynn Cahoon's books in the Web Store. https://bit.ly/2D72b0U Look for her book "Distractions" there as well. https://store.poisonedpen.com/
Lynn Cahoon is the New York Times and USA Today bestselling author of the Kitchen Witch Mysteries, the Cat Latimer Mystery series, the Tourist Trap Mysteries, and the Farm-to-Fork series. Originally from Idaho, she grew up living the small-town life she now loves to feature in her novels. A member of Sisters in Crime, Mystery Writers of America, and International Thriller Writers, she lives with her husband and two fur babies in a small historic town on the banks of the Mississippi River. Visit her at https://LynnCahoon.com
*****
Before the world changed (pandemic) "" I listened to a lot of audio books during my commute. My print reading was limited to travel time and weekends at the cabin. I read the In Death series over two years and had just finished the Jim Butcher Harry Dresden urban fantasy series. I was going to dig into a new audio series when I started working from home and not spending over an hour a day on weekdays commuting.
At home, I like to grab a print book and lose myself in my recliner. I have a lot of books I haven't read sitting and waiting for me. (I can't say no to a book's possible adventure.)
I went digging through my large TBR library looking for one specific book (Find Her -Lisa Gardner) but it wasn't there. Either the dogs ate it when they were in that puppy stage or I'd loaned it out without remembering.
Instead, I realized I had a bunch of books on my TBR pile that I'd never cracked the spine. I'm reading the Krewe of Hunters series by Heather Graham. I'd bought one (The Hexed) a few months ago and I realized I had several more in my pile to read. The series starts with Phantom Evil (I bought it since I didn't have it.) After reading some from the middle, I wanted to know the beginning of the Krewe.  Phantom Evil didn't disappoint.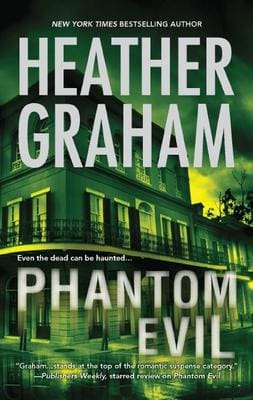 The right mix of mystery, romance, history, and paranormal all mixed into a New Orleans setting (one of my favorite cities to visit.) If you don't know the Krewe, they're an FBI unit with special talents. They can see ghosts. Some of them are tech wizards. Others, are crazy good at video, but they all have the same belief that there is more to the world than just what we can see. And there's always a love story for one of the Krewe members. Now I'll read the others I have and then start buying to fill in the holes. 
As an author, I'm always looking for new ways to tell stories. All the Missing Girls (Megan Miranda) has been calling to me for a while now from the pile.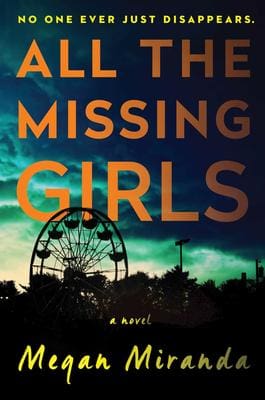 The cover is amazing. The story is told in bits and pieces, jumping from the current day to the past to times in between, keeping the reader questioning the narrator's and her high school friends' involvement in the disappearance of not one but two missing girls from the same small NC town some twenty years apart. I loved the first-person style of the author. It also got me thinking about the choices we make and when we decide we're happy and what that means. The main character's growth ARC is kind of crazy in this book.
Full disclosure, I'm a devoted King fan, especially when he writes fantasy or explores our extrasensory talents. I devoured The Institute (Stephen King).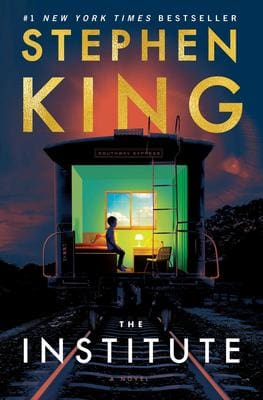 King does this thing in the beginning of his books where he introduces one character, then leaves us questioning what's going on and goes on to another. Finally, he brings them all together and you see why the structure was perfect. He writes strong kid characters and keeps a tight POV (point of view) for them. This book was just what I expected of King, a paranormal I couldn't put down and reminded me of The Talisman. For King fans, it shouldn't be passed by.
I could go on, but I've got a small window of time that I can pick up another book.
*****
Murder in Waiting is the most recent Tourist Trap Mystery.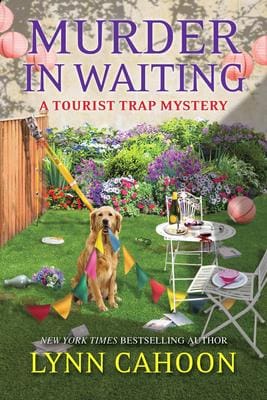 In the latest Tourist Trap mystery from New York Times and USA Today bestselling author, Lynn Cahoon, bookshop café owner Jill Gardner contends with a best friend-turned-bridezilla while trying to solve a local historian's untimely date with death . . .

At Coffee, Books, & More, Jill's the boss. But as Amy's maid-of-honor, she can barely keep up with marching orders–and now she's in charge of organizing an epic bachelorette! Adding to Jill's party-planning panic, the South Cove Heritage Society just unceremoniously dumped her historic landmark bid. While vying proposals rush in from a loaded land developer and a pushy travel guide company, Jill finds an unexpected ally in Heritage Society expert, Frank Gleason. But their happy union is cut short when Frank is mowed down in a suspicious hit-and-run. With Amy's big day on the horizon, Jill vows to catch the killer before she has to catch a bouquet.
*****
Here's a preview of Cahoon's forthcoming Kitchen Witch mystery, One Poison Pie.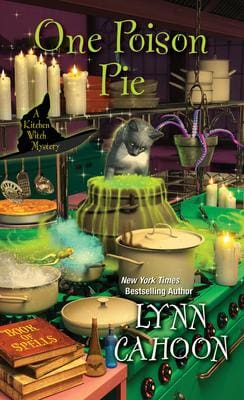 New York Times and USA Today bestselling author Lynn Cahoon launches a sparkling new series featuring Mia Malone, a kitchen witch who's starting over in her grandmother's Idaho hometown of Magic Springs, where the use of magic is an open secret and murder is on the menu…
What's a kitchen witch to do when her almost-fiancé leaves her suddenly single and unemployed? For Mia Malone, the answer's simple: move to her grandmother's quirky Idaho hometown, where magic is an open secret and witches and warlocks are (mostly) welcome. With a new gourmet dinner delivery business–and a touch of magic in her recipes–Mia's hopes are high. Even when her ex's little sister, Christina, arrives looking for a place to stay, Mia takes it in stride.
But her first catering job takes a distasteful turn when her client's body is found, stabbed and stuffed under the head table. Mia's shocked to learn that she's a suspect–and even more so when she realizes she's next on a killer's list. With Christina, along with Mia's meddling grandma, in the mix, she'll have to find out which of the town's eccentric residents has an appetite for murder…before this fresh start comes to a sticky end…