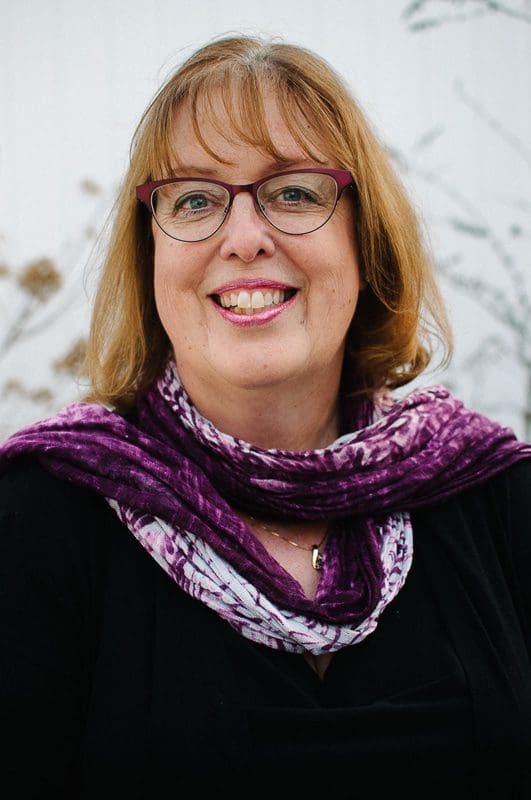 When Sherry Harris apologized because she didn't send her book "Distractions" earlier, I replied that she's an author. People want to read the books she's writing, so it's important that she take care of that first. The author of the Sarah Winston Garage Sale mysteries launches a new series on July 28. From Beer to Eternity is the first Chloe Jackson, Sea Glass Saloon Mystery. You can order Harris' books, and the books she suggests, through the Web Store. https://store.poisonedpen.com/
Sherry Harris is the Agatha Award""nominated author of the Sarah Winston Garage Sale mystery series and the upcoming Chloe Jackson Sea Glass Saloon mysteries. She is a past president of Sisters in Crime, and a member of the Chesapeake Chapter of Sisters in Crime, the New England Chapter of Sisters in Crime, Mystery Writers of America, and International Thriller Writers.
 
In her spare time Sherry loves reading and is a patent holding inventor. Sherry, her husband, and guard dog Lily are living in northern Virginia until they figure out where they want to move to next.
Harris' website is https://www.Sherryharrisauthor.com. She blogs at https://www.Wickedcozyauthors.com
I hope you check out some of Sherry Harris' book "Distractions".
*****
I've read voraciously since mid-March "" there's nothing like escaping the real world by visiting fictional friends old and new. Readers often ask me why I wanted to be a writer. I point them straight to my favorite childhood series "" the Betsy/Tacy books by Maud Hart Lovelace. The series starts when Betsy is five and ends when she gets married.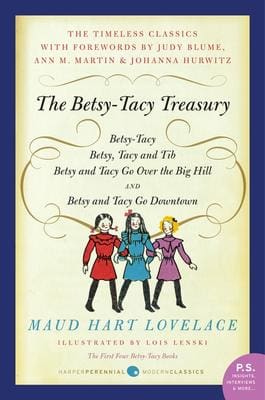 Betsy wanted to be a writer and so did I. They are based on the life of Lovelace, a native of Minnesota. The books are set in the late eighteen and early nineteen hundreds. Rereading these books is like getting a warm hug. I highly recommend them to young and young at heart readers.
I'm also rereading one of my favorite but way to short series "" the Detective By Day mysteries by Kellye Garrett.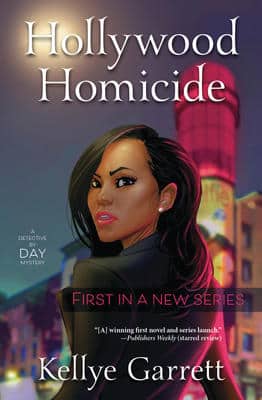 Dayna Anderson, a broke actress, turns into a sleuth for the reward money and then finds out she has a knack for solving mysteries. I used to live in the greater Los Angeles area and love revisiting through these books. They have everything "" great plots, humor, and a dynamic protagonist.
The Pearl Dagger, the third in the Art Deco series, by LA Chandler has been on my TBR pile for way too long.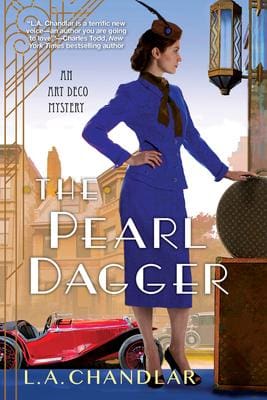 A visit to the past is always a great way to escape the present! Lane Sanders sails for London to hunt down violent syndicates that are spreading throughout Europe and search for answers about her past. Finn Brodie tags along and has some devils of his own to fight.
In March I read Mimi Lee Gets A Clue by Jennifer J. Chow.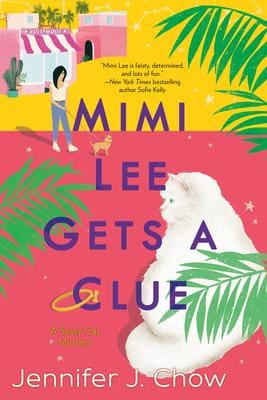 It's the first in Jennifer's Sassy Cat series. I haven't loved a cat in a book this much since I read the first The Cat Who Could Read Backwards by Lillian Jackson Braun a hundred years ago. This series is also set in the Los Angeles area — hmmm, am I missing California? "" Mimi has opened a pet grooming service so she meets a lot of quirky pet owners. Mimi's mother is a hoot, too. Mimi is a delight and I can't wait to hang out with her again.
*****
You can hang out with Sherry Harris' characters in her most recent books. From Beer to Eternity introduces a librarian who is starting over. It will be released July 28. You can find Harris' books in the Web Store. https://bit.ly/3iIkCu4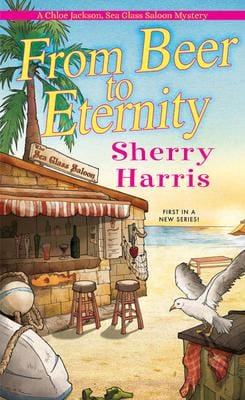 A whip smart librarian's fresh start comes with a tart twist in this perfect cocktail of murder and mystery—with a romance chaser.
MURDER ON TAP

With Chicago winters in the rearview mirror, Chloe Jackson is making good on a promise: help her late friend's grandmother run the Sea Glass Saloon in the Florida Panhandle. To Chloe's surprise, feisty Vivi Slidell isn't the frail retiree Chloe expects. Nor is Emerald Cove. It's less a sleepy fishing village than a panhandle hotspot overrun with land developers and tourists. But it's a Sea Glass regular who's mysteriously crossed the cranky Vivi. When their bitter argument comes to a head and he's found dead behind the bar, guess who's the number one suspect?

In trying to clear Vivi's name, Chloe discovers the old woman isn't the only one in Emerald Cove with secrets. Under the laidback attitude, sparkling white beaches, and small town ways something terrible is brewing. And the sure way a killer can keep those secrets bottled up is to finish off one murder with a double shot: aimed at Chloe and Vivi.

"An incredibly enjoyable book."
—Mystery Scene on Sell Low, Sweet Harriet
*****
The most recent book is Harris' Sarah Winston Garage Sale Mystery is Sell Low, Sweet Harriet.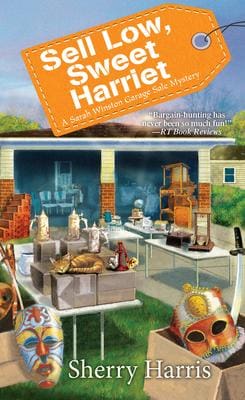 ONE WOMAN'S TRASH . . .
Sarah Winston's garage sale business has a new client: the daughter of a couple who recently died in a tragic accident while away on a trip to Africa. Their house is full of exotic items from around the world that need to be sold off. When Sarah learns that the deceased were retired CIA agents, the job becomes more intriguing—but when an intruder breaks in and a hidden camera is found, it also becomes more dangerous. And Sarah has enough on her plate right now since she's investigating a murder on the side at the nearby Air Force base, where her status as a former military spouse gives her a special kind of access.
 
. . . IS ANOTHER WOMAN'S TROUBLE
With so much work piling up, Sarah decides to hire some help. But her assistant, Harriet—a former FBI hostage negotiator—has a rare talent for salesmanship. Which is good, because Sarah may have to haggle for her life with Harriet's assistance . . .
 
Praise for the Sarah Winston Garage Sale Mysteries

"There's a lot going on in this charming mystery, and it all works . . . Well written and executed, this is a definite winner."
—RT Book Reviews, 4 Stars on All Murders Final!

"Full of garage-sale tips…amusing. A solid choice for fans of Jane K. Cleland's Josie Prescott Antique Mystery series."
—Library Journal on Tagged for Death
 
"A slam dunk for those who love antiques and garage sales . . .surprising twists and turns."
—Kirkus Reviews on A Good Day to Buy