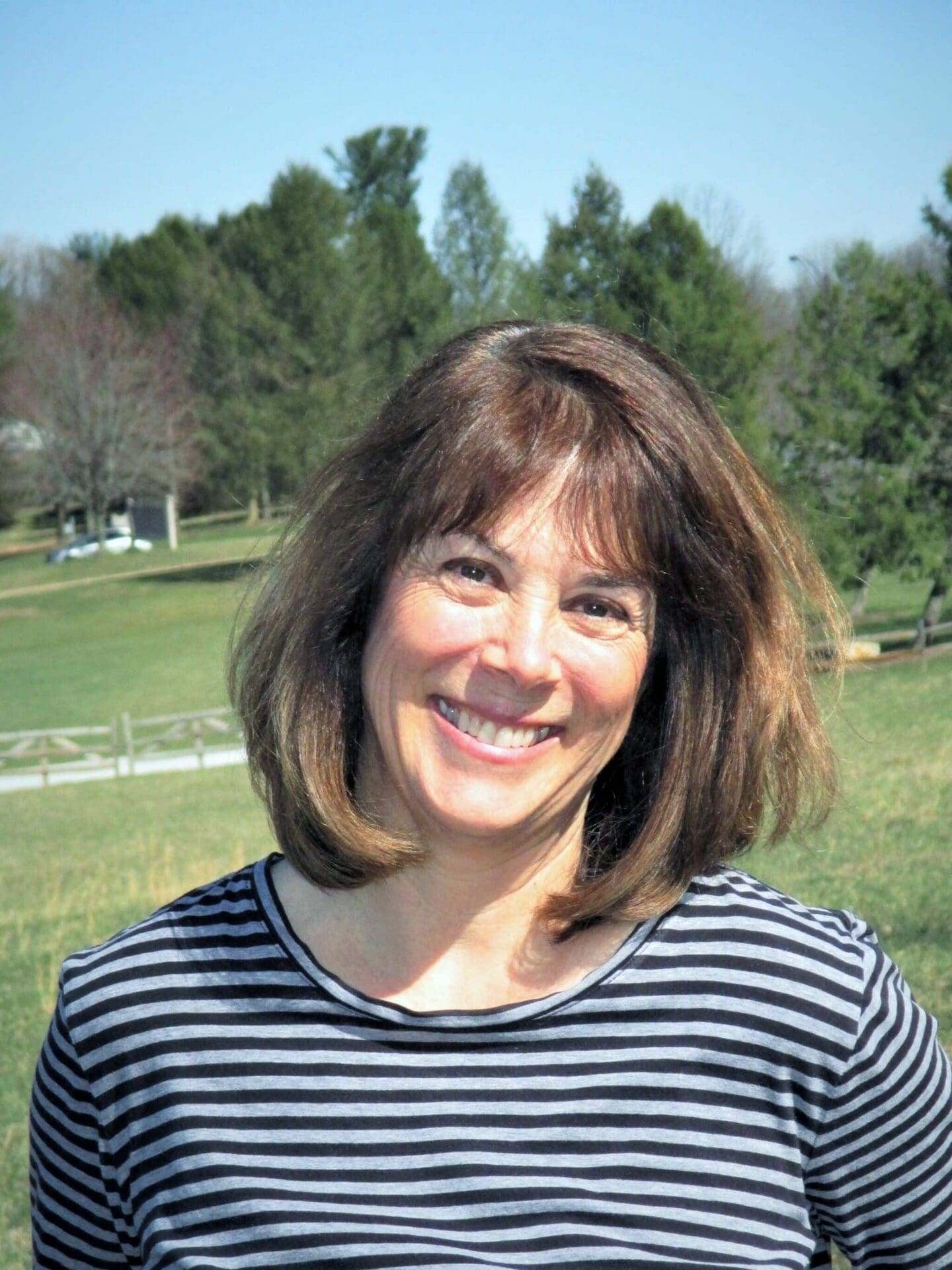 Many of you might not recognize Laurie Loewenstein's name. Her debut mystery, Death of a Rainmaker: A Dust Bowl Mystery was a finalist for the Oklahoma Book Awards, Fiction. A friend who normally doesn't read historical mysteries even recommends this one. You can find Loewenstein's mystery, and the other books she recommends in the Web Store. https://store.poisonedpen.com/
Laurie Loewenstein, a fifth generation Midwesterner, is a descendent of farmers, butchers and salesmen. She grew up in central and western Ohio. She has a BA and MA in history. Loewenstein was a reporter, feature and obituary writer for several small daily newspapers. In her fifties, she returned to college for an MA in Creative Writing. Her first novel, Unmentionables (2014), was selected as a Midwest Connections pick and received a starred review from the Library Journal. Her current book, Death of a Rainmaker (2018), is the first of a mystery series set in the 1930s Dust Bowl.
Loewenstein is an instructor at Wilkes University's Maslow Family Graduate Program in Creative Writing where she co-teaches Research for Writers and coordinates the Writing Resource Center.
*****
Distractions
Across the way, my fourth-grade classmates were whipping around the playground, filling the air with the sounds of creaking swings, jump-rope chants and laughter. Our house was one street away, with an expanse of a community garden separating us, from George Washington Elementary. If I stood up from the blanket my mother had spread in our backyard, I could see the kids whooping it up during recess. I was quarantined for a week with a case of scarlet fever. There was a warning taped to our door. This was the early 1960s and although the development of antibiotics meant that scarlet fever was no longer the threat it had once been, remnants of the former public health regulations remained. At this point in my convalesce I was no longer confined to bed. I felt fine, in fact. And a week later I was back in Mrs. Foster's classroom.
Those afternoons spent on the blanket with a glass of Kool-Aid and a book, occasionally glancing at my pals from afar, remain very fond memories especially now, during the current pandemic. So far I remain healthy and so not quarantined but am rather what my dad would call "hunkered down." A liminal state. I see people, talk and interact with them but from afar through Zoom, through masks, through doorways.
I would like to think that the books I read on that blanket were from the Three Investigators series, my favorite mysteries at that time. Three boys solving cases from a secret office deep within a scrapyard. Much cooler than Nancy Drew.
During this current time of quiet, I am reading Hilary Mantel's The Mirror and the Light.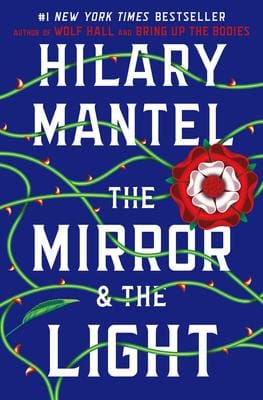 It is the third of her trilogy on Thomas Cromwell and just as good. However, at 784 pages, it has been a challenge to muster the extended focus needed during these unsettled times. So while Cromwell and I continue our journey, I have also danced with a bunch of old and new mysteries. Right now I am in the early pages of my first Ross McDonald, The Underground Man.
Here are some others I have found distraction and comfort in:
The Quaker, Liam McIlvanney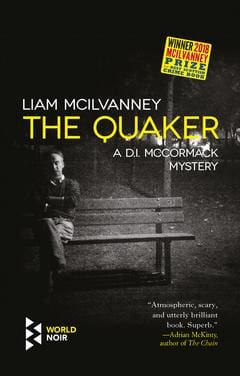 This police procedural, which won the 2018 McIlvanney Prize for the Scottish Crime Book of the Year, is a stunner. It is set in 1960s Glasgow which is atmospherically drawn. The story involves the murder of three women, each snatched from the same nightclub by a serial killer known as The Quaker. The asthmatic DI Duncan McCormack, who is determined to solve the cases, is drawn with depth. "It was the usual shabby [police] office, with its jumble of scuffed desks and unmatched chairs and olive drab filing cabinets, but for McCormack such rooms could be magical places. Mysteries were solved here. Murderers redeemed. Lives that had been turned upside down could sometimes, with work and skill and the needful visitation of luck—be righted." But luck isn't on McCormack's side. Until it is. Superb writing, terrific characters, an unexpected ending. What more could a reader ask?
The Night Bell, Inger Ash Wolfe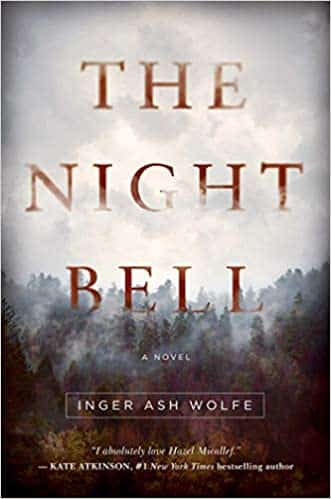 Although this is a kick-ass mystery, it is the protagonist, Detective Hazel Micallef of Port Dunas, Ontario, who pulls me into this series. Hazel's life these last few years has not been easy. Hazel is 64. Not long ago she had back surgery and, as a result, had to live briefly in the basement of her ex-husband's house while he and his second cohabited upstairs. She becomes addicted to pain killers. Her 88-year old mother, Emily, lives with her.
Emily is a hoot. If she has the TV on, it's tuned to a movie. "[Emily] liked strong female leads and the unbreakable men. Steve McQueen, Jane Fonda…There'd come a moment in any movie when she'd say, "˜Here comes the hammer.' If Hazel was watching with her, she'd add, "˜I love it when the hammer comes.'"
            The Night Bell, the fourth in the Micallef series, is set in motion when the bones of several murdered children are unearthed during construction on a new housing development which was formerly the site of a county foster home. Now several residents of the new housing division are being killed, too.
The Slade House, David Mitchell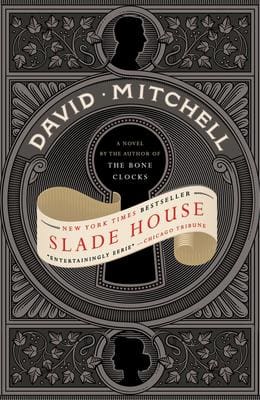 This haunted house story is as creepy as all get out. I do not usually read this type of book, but when I stumble on a first class shivery tale, it sticks with me—like forever. I'm thinking here of Sarah Waters' The Little Stranger and Ray Bradbury's short story, "The Homecoming."
The address of Slade House is somewhere in London. The story begins in 1979 and continues in nine-year intervals until 2015. In the opening scene Nathan, an abnormal young boy, accompanies his mother to a musical soiree at Slade House. They travel down a cold and clammy alley where Nathan finds a dead cat. "It's grey like dust on the moon. I know it's dead because it's as still as a dropped bag and because big flies are drinking from its eyes." They enter through a heavy iron door and into a lush garden. Ahead is the house—"old, blocky, stern and gray and half smothered by fiery ivy and not at all like the houses on Westwood Road." None of this ends well for Nathan, his mother and the others. But I won't go on. I'm still standing at the heavy iron door and have decided not to travel further. I don't want to spoil the eerie fun for any of you readers.
*****
Here's Laurie Loewenstein's Death of a Rainmaker.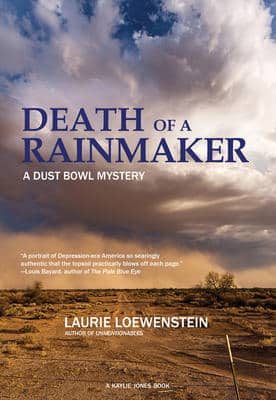 Finalist for the 2019 Oklahoma Book Awards, Fiction
"The murder investigation allows Loewenstein to probe into the lives of proud people who would never expose their troubles to strangers. People like John Hodge, the town's most respected lawyer, who knocks his wife around, and kindhearted Etha Jennings, who surreptitiously delivers home-cooked meals to the hobo camp outside town because one of the young Civilian Conservation Corps workers reminds her of her dead son. Loewenstein's sensitive treatment of these dark days in the Dust Bowl era offers little humor but a whole lot of compassion."
—New York Times Book Review
"This striking historical mystery…is brooding and gritty and graced with authenticity."
—NPR, A Best Book of 2018
"The Depression and a 240-day-long dry spell drive the desperate townspeople of Vermillion, OK, to hire a rainmaker, but he's murdered, leaving sheriff Temple Jennings to investigate. Loewenstein's terrific historical mystery wears its history lightly and its humanity beautifully. The first in a series, it's a realistic, expertly drawn novel with characters you'll come to love."
—Library Journal, A Best Book of 2018
"The plot is compelling, the character development effective and the setting carefully and accurately designed…I have lived in the panhandles of Texas and Oklahoma; I know about wind and dust…Combining a well created plot with an accurate, albeit imagined, setting and characters that 'speak' clearly off of the page makeDeath of a Rainmaker a pleasant adventure in reading."
—The Oklahoman
"Set in an Oklahoma small town during the Great Depression, this launch of a promising new series is as vivid as the stark photographs of Dorothea Lange."
—South Florida, One of Oline Cogdill's Best Mystery Novels of 2018
"After a visiting con artist is murdered during a dust storm, a small-town sheriff and his wife pursue justice in 1930s Oklahoma. A vivid evocation of life during the Dust Bowl; you might need a glass of water at hand while reading Loewenstein's novel."
—Milwaukee Journal Sentinel, Editor's Pick
"Laurie Loewenstein's new mystery novel…expertly evokes the Dust Bowl and the Great Depression…Loewenstein's novel sometimes reads like a combination of a Western and a mystery. But that genre mishmash works."
—Washington City Paper
"The plot is solid inDeath of a Rainmaker, but what makes Loewenstein's novel so outstanding is the cast of characters she has assembled…Death of a Rainmaker is a suburb book, one that sets the reader right down amid some of the hardest times our country has faced, and lets us feel those hopeful farmers' despair as they witness their dreams turning to dust."
—Mystery Scene Magazine
When a rainmaker is bludgeoned to death in the pitch-blackness of a colossal dust storm, small-town sheriff Temple Jennings shoulders yet another burden in the hard times of the 1930s Dust Bowl. The killing only magnifies Temple's ongoing troubles: a formidable opponent in the upcoming election, the repugnant burden of enforcing farm foreclosures, and his wife's lingering grief over the loss of their eight-year-old son.
As the sheriff and his young deputy investigate the murder, their suspicions focus on a teenager, Carmine, serving with the Civilian Conservation Corps. The deputy, himself a former CCCer, struggles with remaining loyal to the corps while pursuing his own aspirations as a lawman.
When the investigation closes in on Carmine, Temple's wife, Etha, quickly becomes convinced of his innocence and sets out to prove it. But Etha's own probe soon reveals a darker web of secrets, which imperil Temple's chances of reelection and cause the husband and wife to confront their long-standing differences about the nature of grief.