Bookreporter.com caught up with J.P. Smith, whose psychological thriller, If She Were Dead, is a recent release from Sourcebooks/Poisoned Pen Press. You can find the interview here. https://bit.ly/2Tzzst1
You can find copies of If She Were Dead through the Web Store. https://bit.ly/376cZaC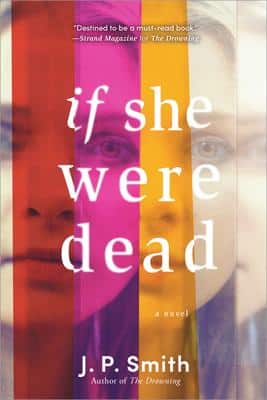 Here's the description of J.P. Smith's If She Were Dead.
"Smith spins out a sensuous, sinuous psychological thriller that compels attention to the final line."—Booklist
Amelie and Janet are in love with the same man: Janet's husband.
One knows it; the other doesn't. Or does she?
As bestselling novelist Amelie Ferrar knows, an affair with a married person is like a work of fiction: a kind of spy story with its rules and customs, negotiations and compromises, and many private rituals. But like any spy story, there will inevitably be a betrayal: something will slip, someone else will find out, someone may even die.
As Amelie falls deeper into her obsession with the man she loves—and his wife—the line between the fiction she writes and the reality she lives begins to blur…and the twisted ending to this story is one that not even she could have seen coming.