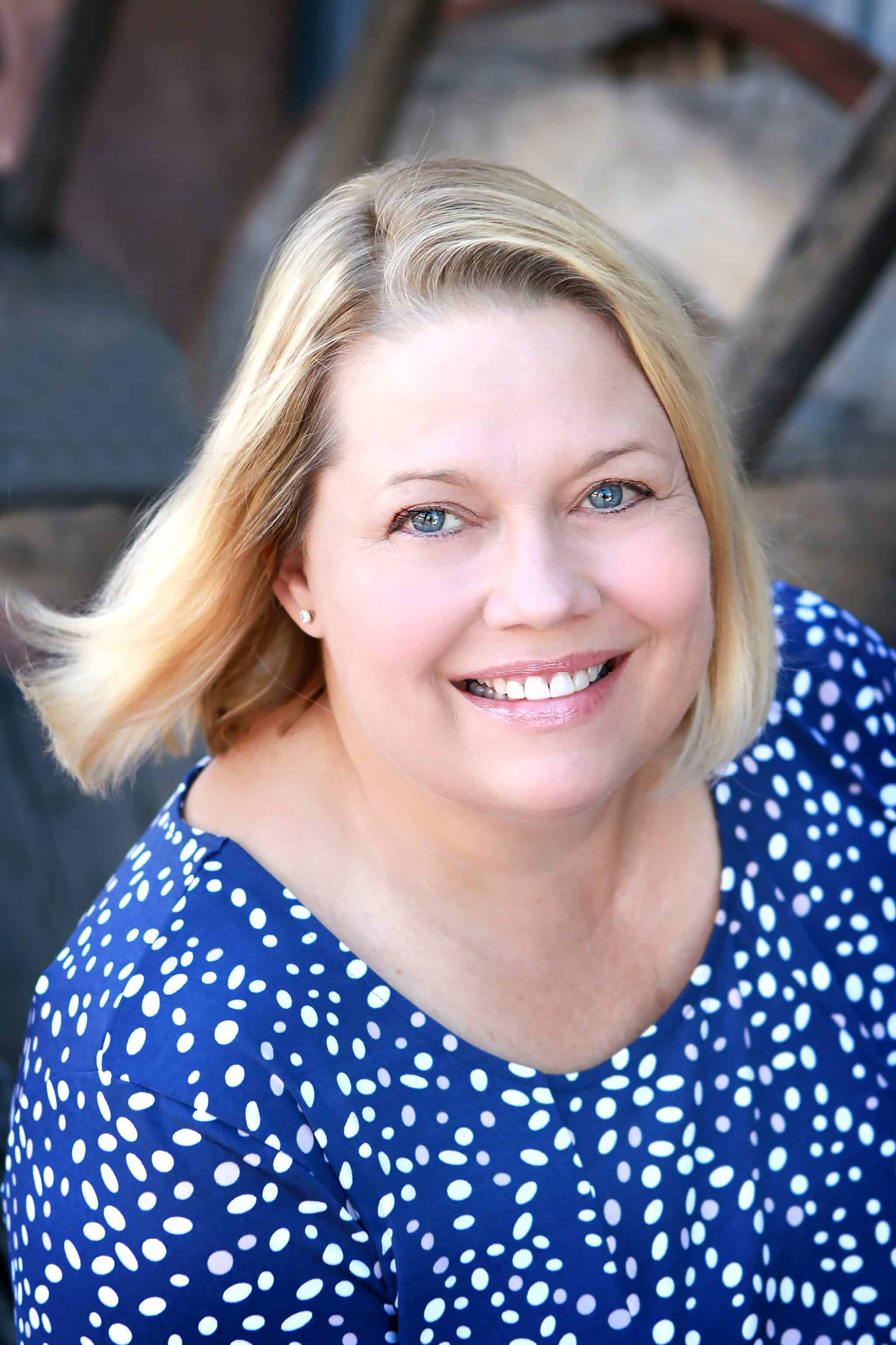 Paige Shelton, author of Thin Ice, will be at The Poisoned Pen on Wednesday, Dec. 4. She'll join Mark De Castrique, author of Murder in Rat Alley, at 7 PM on that date. Signed copies of Thin Ice, as well as copies of Shelton's books, including her beloved Scottish Bookshop mysteries, are available through the Web Store. https://bit.ly/2DiEf8P
Because this book kicks off a new series for Shelton, I thought it was the right time to re-introduce her here, and ask a few questions.
*****
Paige, Would you introduce yourself to readers?
Thank you, Lesa. It's always great to talk to you and your readers.

I'm a mystery writer, with about twenty published cozies. Thin Ice is my first non-cozy suspense and is the first in the Alaska Wild series. Other series are: Farmers Market, Country Cooking School (paranormal), Dangerous Type, and Scottish Bookshop. My first book, Farm Fresh Murder published in 2010.

I moved around the Midwest a lot as a kid but ended up in Salt Lake City after college. I met my husband there and we raised our son. About five years ago, and after son was in college, my husband and I moved to Arizona. Though I miss my Utah friends, I am head-over-heels for Arizona. I can't believe how much I've come to love the desert and am very glad to be here. 
Introduce us to Beth Rivers, please.
She's a successful thriller writer "" but that's a secret. After being abducted by a fan who'd stalked her for a couple of years, he kidnaped her and kept her in his van for three long days. She doesn't remember much about that time, but she did get away. After brain surgery to clear a blood clot on her brain, she decided to run away and hide until her kidnapper was found. She escapes to a remote area of Alaska, hoping she's run far enough. 
This might be tough without spoilers, but tell us about Thin Ice.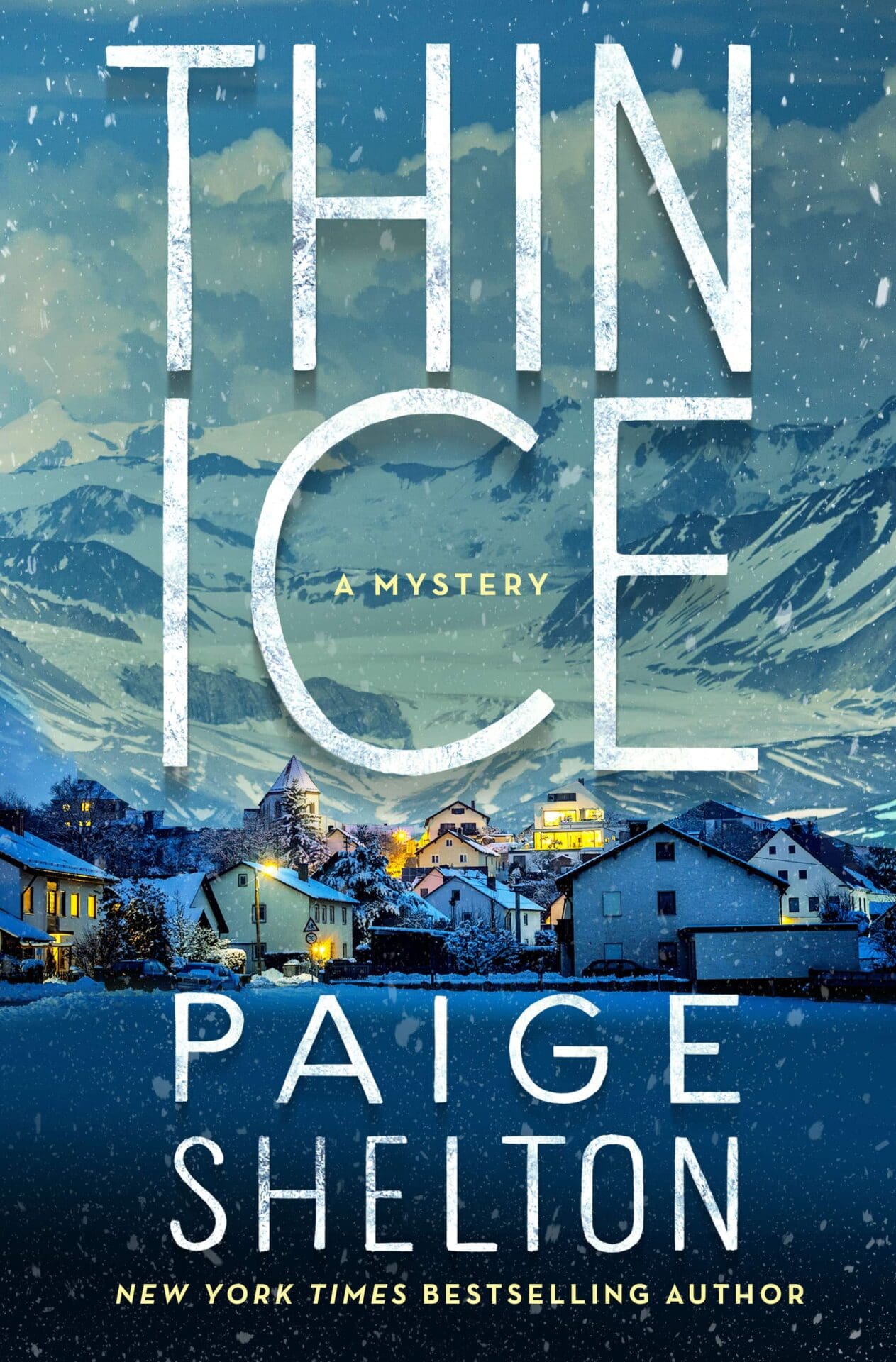 Beth tries to find a way to deal with her past trauma as well as assist the local police in solving a mysterious death. She grew up around law enforcement, so she knows a few things. Every day she moves forward though, some of her past sneaks in and tries to pull her back to that place, that time locked in her captor's van. 
You're known as a cozy mystery writer. Why the departure with Thin Ice?
I think it's as simple as writers love to write. When I first found my wonderful agent, Jessica Faust, I didn't even know what a cozy was "" I just wanted to write mysteries. I would love to write all different kinds of stories, and I have an agent with a big vision, as well as a super-smart editor, Hannah Braatan. I feel very fortunate.
You have a fascinating cast of characters in Thin Ice. Introduce readers to a few of them, please "" Gril, Viola, Donner, any others you'd like to mention.
Gril "" the grizzled police chief. He moved to Alaska from Chicago, where he was tired of watching so many people die. He's smart in an old-school way.

Viola runs the halfway house where Beth accidentally rents a room. She's quite the character, having run away from Juneau with her sister when they were kids. I just finished book two of the series and got to know Viola even better. I really like her. 
Donner is a local Park Ranger, so he's part of Gril's law enforcement team. He tries to help Beth, but he's got a few secrets of his own.

In fact, it seems that most folks around Benedict, Alaska are running or hiding from something. Lots of secrets to uncover. 
Tell us a little about Beth's mother.
Millicent Rivers is a mess. She loves her daughter, Beth, but when Beth's father disappeared when she was a kid, Mill's already obsessive ways took over and she hasn't stopped looking for Eddy Rivers since. She thinks all police are idiots, and she thinks she's above the law. Now, after what happened to her daughter, in her mind she has even more to avenge.  
There's so much left unknown at the end of Thin Ice. Can you tell us anything about the next book, or even Gril's next investigation?
Hmm. There's more than one dead body in the second book. One: a frozen body is found in a previously hidden shed that becomes exposed after a mudslide. That's truly all I can say. Oh! Also, two mysterious little girls appear and though they don't speak, they sure seem to "say" a lot. There's lots more about Beth's captor and Beth's mother. 
You picked a remote park of Alaska as a setting. Tell us about your research, and what you loved about Alaska.
My in-laws lived in Anchorage for years, and my husband and I took our honeymoon up there. I was shocked by the state's beauty as well as its vast primitiveness. I mean, it is still really, really primitive, and that's around Anchorage, a big city. Last summer, Charlie and I visited an even more remote area around Glacier Bay National Park "" Gustavus, which is the town I used to create Benedict. It is, unquestionably, a different world, a different sort of life. As much as I loved the trip, I would find it difficult to live so primitively. However, I hope to go back someday. 
Typewriters. It's an Olympia typewriter in Thin Ice.  Your Dangerous Type mysteries feature a typewriter repair shop. What fascinates you about typewriters?
Everything. I can't get enough of them. I only own a couple of old ones because I'm not a collector, but I love looking at pictures of them, reading about them, pushing their keys. They changed the world "" the way we communicate. And they make cool clacking noises. 
What's on your TBR pile, Paige?

I'm currently reading The Book Woman of Troublesome Creek. It's extraordinary.
The next three on the ever-changing pile are:
The Strange Case of Dr. Jekyll and Mr. Hyde by Robert Louis Stevenson (research for Scottish Bookshop six)
The Twisted Ones by T. Kingfisher
and
Old Bones by Preston and Child

Thanks to you and your readers, Lesa! Happy holidays to everyone.
*****
If you would like to read a little more about Thin Ice, here's the summary from the Web Store.
First in a new series set in Alaska from beloved author Paige Shelton, Thin Ice will chill your bones.
Beth Rivers is on the run "" she's doing the only thing she could think of to keep herself safe. Known to the world as thriller author Elizabeth Fairchild, she had become the subject of a fanatic's obsession. After being held in a van for three days by her kidnapper, Levi Brooks, Beth managed to escape, and until he is captured, she's got to get away. Cold and remote, Alaska seems tailor-made for her to hideout.
Beth's new home in Alaska is sparsely populated with people who all seem to be running or hiding from something, and though she accidentally booked a room at a halfway house, she feels safer than she's felt since Levi took her. That is, until she's told about a local death that's a suspected murder. Could the death of Linda Rafferty have anything to do with her horror at the hands of Levi Brooks?
As Beth navigates her way through the wilds of her new home, her memories of her time in the van are coming back, replaying the terror and the fear—and threatening to keep her from healing, from reclaiming her old life again. Can she get back to normal, will she ever truly feel safe, and can she help solve the local mystery, if only so she doesn't have to think about her own?