Military thrillers, espionage and secrets were the topics when Barbara Peters, owner of The Poisoned Pen, hosted authors Marc Cameron and Walt Gragg. Cameron's latest book is Tom Clancy Code of Honor and Gragg is the author of The Chosen One. Signed copies of both books are available through the Web Store. https://store.poisonedpen.com/ You can watch the entire event, but, first, here are the summaries of both books.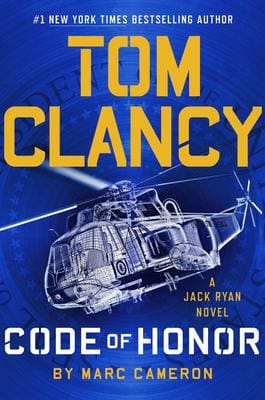 As President of the United States, Jack Ryan has faced many challenges, but none have been as personal as this and never has he been this helpless in the face of evil in the latest entry in Tom Clancy's #1 New York Times bestselling series.
Father Pat West, S.J. was a buddy of the young Jack Ryan when they were both undergraduates at Boston College. Father West left a comfortable job in the philosophy department at Georgetown to work with the poor in Indonesia. Now he's been arrested and accused of blasphemy against Islam.
President Ryan is desperate to rescue his old friend, but he can't move officially against the Indonesians. Instead he relies on the Campus team to find out who is framing the priest.
There's one other twist to the story. President Ryan discovers a text on his private cell phone from the priest warning about a coming attack against America…
*****
Here's The Chosen One.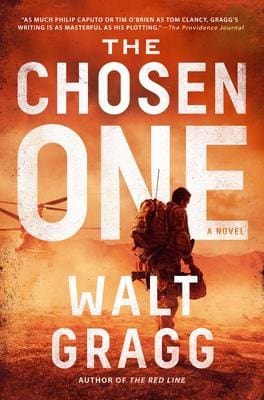 A fundamentalist Islamic army is on the march in the Middle East, and the fight to stop the spread of madness will take everything the American military can muster, in this novel from the author of The Red Line.

Two months ago, a new leader arose in the Islamic world, the Mahdi—or the Chosen One. He has rallied fundamentalist Muslim forces across the Middle East who have driven deep into Saudi Arabia and Egypt. Standing against them is an allied force made up primarily of the American military.
It's a desperate fight. From armored battles in the desert to American carriers desperately dodging waves of cruise missiles, the Mahdi proves to have many tricks up his sleeve.
Marine Lieutenant Sam Erickson is in the thick of the fighting. He and his company have fought their way from a landing on the Mediterranean shore to the outskirts of Cairo. Now he finds himself at a critical juncture, but can he make the sacrifices necessary for the greater good?
*****
Now, if you would like to watch the event, here it is.