Barbara Peters, owner of The Poisoned Pen, recently hosted two of her author friends, Dana Stabenow and Laurie R. King. There's a short conversation with Stabenow about her forthcoming Kate Shugak book, No Fixed Line. There will be signed copies of that 22nd book in the series available through the Web Store, along with Stabenow's other books. https://bit.ly/2F9m0Bq Dana Stabenow will be back at The Poisoned Pen on Saturday, January 11 at 2 PM for the publication party for No Fixed Line.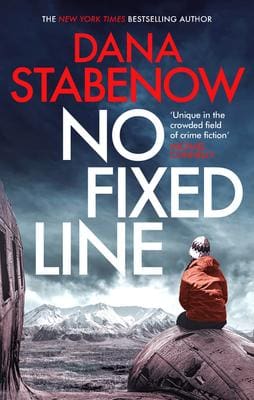 Here's the summary of No Fixed Line.
It is New Year's Eve, nearly six weeks into an off-and-on blizzard that has locked Alaska down, effectively cutting it off from the outside world. But now there are reports of a plane down in the Quilak mountains. With the NTSB (National Transportation Safety Board—responsible for investigating aviation incidents) unable to reach the crash site, ex-Trooper Jim Chopin is pulled out of retirement to try to identify the aircraft, collect the corpses, and determine why no flight has been reported missing. But Jim discovers survivors: two children who don't speak a word of English. Meanwhile, PI Kate Shugak receives an unexpected and unwelcome accusation from beyond the grave, a charge that could change the face of the Park forever.
*****
The longer conversation was between Barbara Peters and Laurie R. King. The two discuss both of King's characters, Kate Martinelli and Mary Russell. But, King's latest novella is a Kate Martinelli title, Beginnings. Check for signed copies of Beginnings, and King's other books. https://bit.ly/2yDn27l
Here's the description of Beginnings.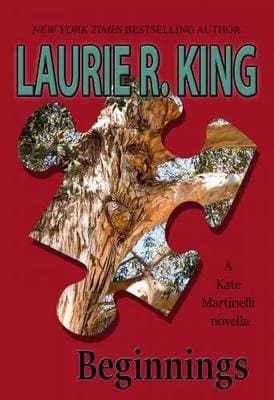 INSPECTOR KATE MARTINELLI has worked the SFPD's Homicide Detail for nearly thirty years. She knows all about how a cop builds a case bit by bit to create a clear story from the scattered pieces of evidence. Until the day her fifteen-year-old daughter, Nora, happens to ask about an aunt she'd never met. Kate's kid sister died in the 1980s, a wild young woman who lost control of a car and hit a tree, end of story … except it isn't. Because once Kate begins to look, seeking to reassure Nora that it was only a senseless accident and not the suicide a small town's gossip made it, she starts to find pieces that don't fit the picture. Holes in the evidence. Mismatched fragments that change the story Kate has told herself all these years-the story that for her, was the beginning of everything.
What did happen in Diamond Lake that night? Was it an accident, or a hushed-up suicide? Or was her sister's death something darker yet?
*****
Now, you can watch the entire event with both authors.