Readers of the blog probably don't realize I don't live in Arizona. I appreciate the opportunity to see authors, favorites and debut authors, via the videos as much as you do. The events are always enlightening and entertaining. As Barbara Peters, The Poisoned Pen Bookstore owner, says, they seldom discuss the books, but viewers may learn all about the events, the research, and the people involved in a book.
That was certainly the case when Peters and Patrick Millikin recently hosted authors S.J. Rozan and James Sallis. Rozan is in book tour for Paper Son, a Lydia Chin/Bill Smith mystery with an unexpected setting, Mississippi. Sallis, who appears regularly at The Pen with his band, Three-Legged Dog, is almost an author in residence. In an earlier post, I said his novel, Sarah Jane, is one of the best books I read this year. Books by both authors are available through the Web Store. https://store.poisonedpen.com/
Here's the description of Paper Son.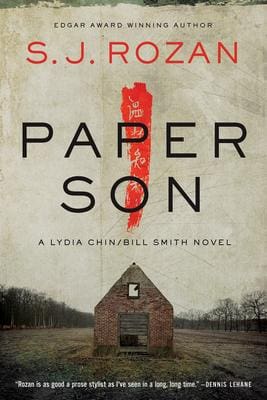 The latest Lydia Chin/Bill Smith mystery takes the acclaimed detective duo into the Deep South to investigate a murder within the Chinese community.
The Most Southern Place on Earth: that's what they call the Mississippi Delta. It's not a place Lydia Chin, an American-born Chinese private detective from Chinatown, NYC, ever thought she'd have reason to go. But when her mother tells her a cousin Lydia didn't know she had is in jail in Clarksdale, Mississippi—and that Lydia has to rush down south and get him out—Lydia finds herself rolling down Highway 61 with Bill Smith, her partner, behind the wheel.
From the river levees to the refinement of Oxford, from old cotton gins to new computer scams, Lydia soon finds that nothing in Mississippi is as she expected it to be. Including her cousin's legal troubles—or possibly even his innocence. Can she uncover the truth in a place more foreign to her than any she's ever seen?
*****
Here's the summary of James Sallis' Sarah Jane.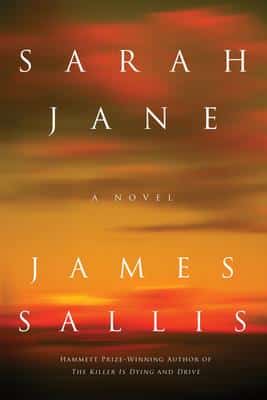 A spare, sparkling tour de force about one woman's journey to becoming a cop, by master of noir James Sallis, author of Drive.
Sarah Jane Pullman is a good cop with a complicated past. From her small-town chicken-farming roots through her runaway adolescence, court-ordered Army stint, ill-advised marriage and years slinging scrambled eggs over greasy spoon griddles, Sarah Jane unfolds her life story, a parable about memory, atonement, and finding shape in chaos. Her life takes an unexpected turn when she is named the de facto sheriff of a rural town, investigating the mysterious disappearance of the sheriff whose shoes she's filling—and the even more mysterious realities of the life he was hiding from his own colleagues and closest friends. This kaleidoscopic character study sparkles in every dark and bright detail—a virtuoso work by a master of both the noir and the tender aspects of human nature.
*****
Now, please check out the video. You never know what you'll discover!