If you missed the recent event at The Poisoned Pen featuring authors Martin Limon and Ed Lin, you can still catch it via YouTube. Barbara Peters, owner of the bookstore, interviewed both authors.
[youtube https://www.youtube.com/watch?v=irZHoIPoprU&w=560&h=315]
Martin Limon is the author of the Sueno and Bascom novels set in South Korea. The thirteenth in the series, The Line, takes the two men from Seoul to the DMZ. You can order other books in the series and signed copies of The Line through the Web Store. https://bit.ly/2Jc3Imz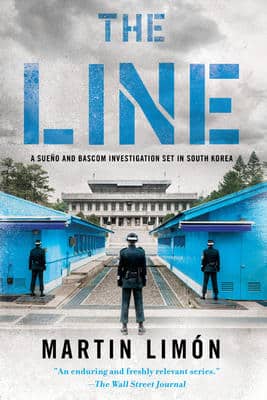 The description of The Line reads:
George Sueño and Ernie Bascom return for their thirteenth outing, which takes them from Seoul to the DMZ in their most politically charged murder case yet.
The Korean Demilitarized Zone, 1970s: A battered corpse is found a few feet north of the line dividing North and South Korea. When 8th Army CID Agents George Sueño and Ernie Bascom pull the body to the South Korean side on orders from their superiors, they have no idea of the international conflict their small action will spark. Before war breaks out, they must discover who killed Corporal Noh Jong-bei, a young Korean soldier working with the US Army.
The murderer could be from either side of the DMZ. But without cooperation between the governments involved, how can two US military agents interrogate North Korean witnesses? What George and Ernie discover gets them pulled off the case, but fearing they've put the wrong man behind bars, they disobey orders in an attempt to discover the truth.
99 Ways to Die is the third in Ed Lin's Taipei Night Market series. Copies of all three books, including signed copies of 99 Ways to Die, are available through the Web Store. https://bit.ly/2qcZ2UR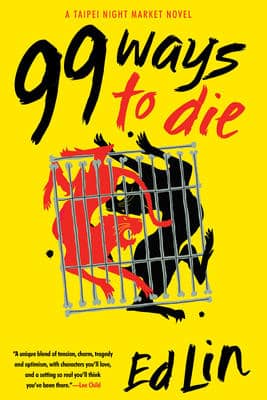 Here's the summary of Lin's book.
In Taipei, Taiwan, the kidnapping of a Mainlander billionaire throws national media into a tizzy—not least because of the famous victim's vitriolic anti-immigration politics.

Jing-nan has known Peggy Lee, a bullying frenemy who runs her family's huge corporation, since high school. Peggy's father has been kidnapped, and the ransom the kidnappers are demanding is not money but IP: a high-tech memory chip that they want to sell in China.
Jing-nan feels sorry for Peggy until she starts blackmailing him into helping out. Peggy is worried the kidnappers' deadline will pass before the police are able to track down the chip. But when the reluctant Jingnan tries to help, he finds himself deeper and deeper in trouble with some very unsavory characters—the most unsavory of whom might be the victim himself.